You know the type. The ones who pop up on Instagram in a different country every weekend, storying their boutique hotel suites, stand-up paddle-boarding down some tropical body of water, clinking glasses at a bar in one far-flung city or the next. AND they're holding down a full-time job.
A little piece of you wants to hate them, but really you're just curious how they do it. When you go on a weekend getaway, you arrive tired and grumpy to an Airbnb that's, ya know, fine, with 15 shirts and no socks because you packed between bites of cereal before work.
Help is at hand. We caught up with pro travelers who've made it their (side) business to master the art of quick trips, without blazing too much of their salary along the way. Here are their tips on cutting costs, maximizing time, and having a ball.
Recommended Video
Check in to Hotel Thrillist this September!
Make cheap flights your first and foremost priority
Never mind where you're going, or where you're going to stay. "Weekend trips are FAR more dependent on flights than accommodation," says New York-based Elona Karafin (aka, Elona the Explorer). "You can always find low-cost accommodation if you need it, but you can't always find cheap flights."
Karafin tipped us off to her favorite booking sites with the cheapest flight deals: "Go on Skyscanner, plug in your travel dates, and then in the 'Destination' box, type 'everywhere.'" Not only will you feel really cool and spontaneous, but Skyscanner will show you the cheapest places to fly on those dates, so you can choose your destination from there. But wait! "Always spot check the same dates on Momondo, Google Flights, and Skiplagged, just in case there is a cheaper price available," says Karafin.
Anna Rice, who writes The Weekend Jetsetter blog from San Francisco, reiterates that it's important to not be picky about where you end up for a weekend jaunt. "You might think you're not interested in a place, but try Googling things to do in the area and you might find a hidden gem," she says. "For example, there are lots of cheap flights to Vegas, and even if you're not much of a gambler, there are outdoor attractions nearby, like Black Rock Canyon, Valley of Fire, and Zion National Park."
Book now, think later
Nothing makes the casual vacationer sweat quite like the sight of "26 other people are looking at this flight," or "Only one seat left at this price -- book now or you're a total sucker." It's a sick, twisted, damn effective marketing ploy. But Rice has a way to handle it. "Often, the key to booking a great flight deal is being able to react quickly," she says. "If you need more time, sites like Priceline usually provide a 24-hour grace period, in which you can cancel free of charge. So when you see an amazing price, book and think through the details later!"
Go for the early-bird flights... so long as they're direct
Nobody likes getting up for a 6am flight... except the quick-tripper who wants to maximize their time away. "Early morning flights are usually much cheaper than those later on," say the boys at the UK blog Hand Luggage Only. "Yes, you'll have to set your alarm for an unsociable 3am, but you'll arrive bright and early in your destination. And best of all, you'll save a few pennies, too." But watch out for indirect routes, says Rice. "Book a flight without a connection, even if it's a bit more expensive than a multi-leg option. You'll save precious time, and be less likely to get delayed."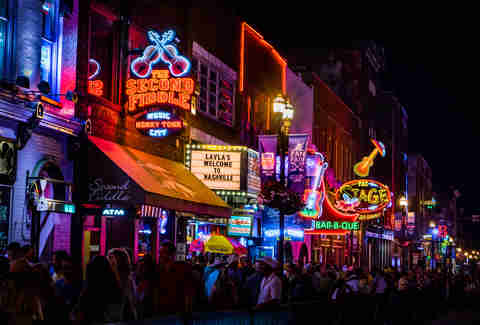 Research the cost of literally everything before you go
Karafin's strategy for budgeting your weekend? Know before you go. "I research the cost of everything I want to do before I go and make a big spreadsheet, so I can keep to my budget," Karafin says. If you're not Excel-averse, it's helpful to see an overview of your expenses listed out in a spreadsheet format -- the most major of which is your accommodations. "I use Nustay.com, because it's supposed to have the best rates," she says, "or sometimes Airbnb." The rest of your budget is for things you really want to do. And for emergency ice creams, of course. If you're really strapped for cash, steer towards a bigger city like DC, Austin, Chicago, and even NYC, that'll have days' worth of people watching and great stuff to do, absolutely free.
Get into the credit card points and rewards game
It's a lot easier to justify a long flight for a short trip when you're not actually spending cash. "Use credit cards like Chase Sapphire to rack up points that you can use for free flights," Rice says. There's a bonus, too: "The Chase Sapphire cards come with free travel insurance. If you're delayed in getting to your destination due to bad weather or something else beyond the airline's control, at least you can claim some money back."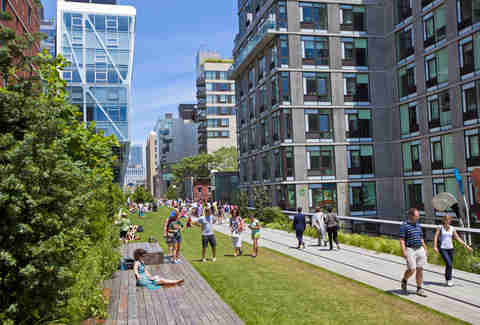 Swing a three-day weekend, if you can
It helps if you buddy up with your boss. No, not like, go on vacation with them -- that would be weird. But it doesn't hurt to develop a working relationship with your manager which goes beyond grunting "good morning" and occasionally not spitting in their coffee. That way, it'll be easier to broach the subject of working remotely for a day or two at the start or end of your trip.
Rice says her favorite move is to "work remotely on a Friday, so I can fly on a Thursday -- the flights are usually cheaper, and when I'm done with work, I'm already where I want to be!" Obviously, there are rules. "You have to actually work the full day, and not treat it as another vacation day," Rice says, presumably hoping her boss reads this. "And make sure you'll have plenty of internet connectivity and access to a phone, too." Whatever you do, don't post that video of you and the mountain gorilla until after working hours.
Go it alone
Traveling with someone else when time and money are tight can be… not great. "On a longer trip, it's easy to accommodate different interests: you want to hit up the coolest restaurants in a new city, whereas your friend is more interested in getting out of town for a hike," Rice says. But there's no time to waste on bullshit diplomacy on a fast weekend jaunt!
Avoid the clash (and that hike) by going it alone. "A short, two-night trip is the perfect opportunity to dip your toes into solo travel if you haven't done it before -- and you'll get to focus entirely on what you want to see," Rice says.
Master the art of the carry-on
Traveling light has many benefits, not least of which is avoiding baggage fees on budget airlines like WOW and Norwegian. Take a page from professional packers -- flight attendants and military servicemembers -- and master the art of the carry-on. "You need something to sleep in, a day outfit and a night outfit -- and wear your heaviest clothes and shoes on the plane," Rice says. "Keep beauty products to a minimum. Buy a lens for your phone instead of carting around a chunky camera. If you have long hair, consider getting a blowout right before takeoff (or DIY) so you won't need to wash your hair or bring heavy hair products."
And go easy on the souvenirs, kiddo. You've got to fly home, remember, and do you really want that 16-inch Statue of Liberty on your nightstand anyway?
Do as the locals do
Get creative on Instagram, and it's almost like having friends in random places. "I follow local bloggers, and when someone posts a cool photo, I click on the geotag and see who else has been there recently," Rice says. "Then, I can quickly look through those people's photos to see what else they spotted (and even DM them with questions about their trip). People who just visited a place are a great source of insider information!"
Once you arrive, you can pick up some know-how in person. "I ask locals and hotel staff for 'off the beaten path' recommendations," Karafin says. Honestly, ditching your Lonely Planet guide and going Yelp-free is a pretty fast way to make new friends.
Opt for convenience over penny-pinching
For time-poor weekend jet-setters, Rice's No. 1 tip is to prioritize convenience. UberPool might sound like a good way to cut down costs, but is that $4.32 really worth the 30-minute detour? "It's worth splurging on speedy transportation to/from the airport, a centrally located hotel, and skip-the-line services at the attractions you want to see," she says. "When I spent a weekend in Paris, I splashed out on a private tour of the Louvre. I'm glad I did, because otherwise, I'd have been waiting for hours in the insanely long line -- impractical on a very tight schedule."
Don't get bogged down in an itinerary
You don't have much time, but you're exploring a new place -- not disabling a bomb. There's no need to pack an activity into every second of your trip. "Take it easy on the first day," Karafin advises. "Do a few things, but don't go to bed too late (especially if there is a time difference). After a good night's sleep, you can wake up early the next morning and get lost in the local streets. There's no better way to get immersed in local culture than by becoming a part of it -- walk around aimlessly, visit small mom-and-pop shops, and talk to locals."
Sign up here for our daily Thrillist email and subscribe here for our YouTube channel to get your fix of the best in food/drink/fun.