How to Maximize Weekend Trips and Jetset Without Touching Your PTO
These insider tips will help you master the elusive, YOLO-y art of weekend travel.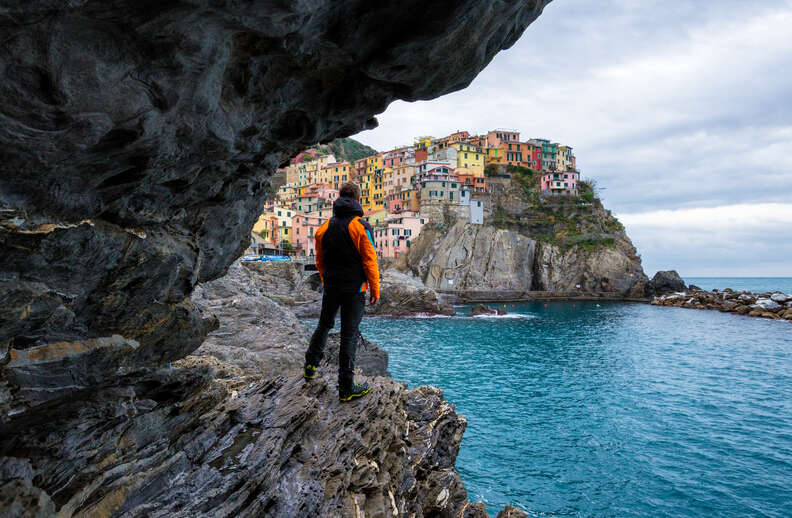 Manarola, Cinque terre, Italy

| Andrea Comi/Moment/Getty Images
Manarola, Cinque terre, Italy

| Andrea Comi/Moment/Getty Images
You know the type. The ones who pop up on Instagram in a different country every weekend, storying their boutique hotel suites, stand-up paddle-boarding down some tropical body of water, clinking glasses at a bar in one far-flung city after the next. And they're holding down a full-time job.
A little piece of you wants to hate them, but you're also curious how they do it. That one time you flew somewhere for a weekend getaway, you arrived tired and grumpy. Your Airbnb was, y'know … fine. You brought shirts and no socks because you packed between bites of cereal before work.
MORE: How to pack small for a bigass backpacking trip
Help is at hand. We caught up with pro travelers who've made it their (side) business to master the art of flying out for quick trips without blowing through almost any of that precious PTO. Here are their tips on making the most out of the least.
On a budget? Make flights your top priority
Don't get hung up on where you're going to stay. "Weekend trips are FAR more dependent on flights than accommodation," says New York-based Elona Karafin (aka, Elona the Explorer). "You can always find low-cost accommodation if you need it, but you can't always find cheap flights."
Karafin tipped us off to her favorite booking sites with the cheapest flight deals: "Go on Skyscanner, plug in your travel dates, and then in the 'Destination' box, type 'everywhere.'" Not only will you feel really cool and spontaneous, but Skyscanner will show you the cheapest places to fly on those dates, so you can choose your destination from there. But wait! "Always spot check the same dates on Momondo, Google Flights, and Skiplagged, just in case there is a cheaper price available," says Karafin.
Anna Rice, who writes for The Weekend Jetsetter blog from San Francisco, reiterates that it's important to not be picky about where you end up for a weekend jaunt. "You might think you're not interested in a place, but try Googling things to do in the area and you might find a hidden gem," she says. "For example, there are lots of cheap flights to Vegas, and even if you're not much of a gambler, there are outdoor attractions nearby, like Black Rock Canyon, Valley of Fire, and Zion National Park."
MORE: Before you travel, check out these essential apps
Book now, think later
Nothing makes the casual weekend vacationer sweat quite like the sight of "26 other people are looking at this flight," or "Only one seat left at this price -- book now or you're a total sucker." It's a sick, twisted, damn effective marketing ploy. But Rice has a way to handle it. "Often, the key to booking a great flight deal is being able to react quickly," she says. "If you need more time, sites like Priceline usually provide a 24-hour grace period, in which you can cancel free of charge. So when you see an amazing price and have the funds, book and think through the details -- including whether you want to actually go -- later!"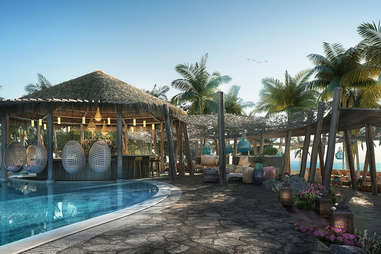 Free time is a non-negotiable, but when it comes to how you spend it, having it your way is essential. No matter your definition of vacation, Virgin Voyages offers it all, from yoga on an open air rooftop deck with unobstructed ocean views to turning up at an exclusive beach club experience in the Caribbean.
Aim for the three-day weekend
Rice says her favorite PTO-saving move is to "work remotely on a Friday, so I can fly on a Thursday -- the flights are usually cheaper, and when I'm done with work, I'm already where I want to be!" Obviously, this is only an option for people who have the luxury of working from home, and even then there are rules. "You have to actually work the full day, and not treat it as another vacation day," Rice says, presumably hoping her boss reads this. "And make sure you'll have plenty of internet connectivity and access to a phone, too." Whatever you do, don't post that video of you and the mountain gorilla until after working hours.
Go it alone
Traveling with someone else when your schedule is tight can be … not great. "On a longer trip, it's easy to accommodate different interests: you want to hit up the coolest restaurants in a new city, whereas your friend is more interested in getting out of town for a hike," Rice says. But there's no time to waste on bullshit diplomacy on a fast weekend jaunt!
Avoid the clash (and that hike) by going it alone. "A short, two-night trip is the perfect opportunity to dip your toes into solo travel if you haven't done it before -- and you'll get to focus entirely on what you want to see," Rice says.
MORE:Is solo travel actually overrated?
Master the art of the carry-on
Traveling light has many benefits, not least of which is avoiding baggage fees on budget airlines. And for a weekend trip, why on Earth would you ever need more than a carryon? "You need something to sleep in, a day outfit and a night outfit -- and wear your heaviest clothes and shoes on the plane," Rice says. "Keep beauty products to a minimum. Buy a lens for your phone instead of carting around a chunky camera. If you have long hair, consider getting a blowout right before takeoff (or DIY) so you won't need to wash your hair or bring heavy hair products."
And go easy on the souvenirs, kiddo. You've got to fly home, remember, and do you really want that 16-inch Statue of Liberty on your nightstand anyway?
Do as the locals do
Get creative on Instagram before you even head to the airport, and it's almost like making local friends in advance. "I follow local bloggers, and when someone posts a cool photo, I click on the geotag and see who else has been there recently," Rice says. "Then, I can quickly look through those people's photos to see what else they spotted (and even DM them with questions about their trip). People who just visited a place are a great source of insider information!"
Once you arrive, you can pick up some know-how in person. "I ask locals and hotel staff for 'off the beaten path' recommendations," Karafin says. Honestly, ditching your Lonely Planet guide and going Yelp-free is a pretty fast way to make new friends.
MORE: You're not paying your hotel housekeeper enough
If you can, pay for convenience
For time-poor weekend jet-setters, Rice's No. 1 tip is to prioritize convenience. UberPool might sound like a good way to cut down costs, but is that $4.32 really worth the 30-minute detour? "It's worth splurging on speedy transportation to/from the airport, a centrally located hotel, and skip-the-line services at the attractions you want to see," she says. The latter comes in handy if your goal is to sight-see as much as possible while maximizing time. It can be a spendy option and a luxury not every traveler can take advantage of, but if the means are there, it's worth looking into -- after all, who doesn't love skipping a line?
Don't get bogged down in an itinerary
You don't have much time, but there's no need to pack an activity into every second of your trip. "Take it easy on the first day," Karafin advises. "Do a few things, but don't go to bed too late (especially if there is a time difference). After a good night's sleep, you can wake up early the next morning and get lost in the local streets. There's no better way to get immersed in local culture than by becoming a part of it -- walk around aimlessly, visit small mom-and-pop shops, and talk to locals."