How to Get Every Free Thing Coming to You During a Hotel Stay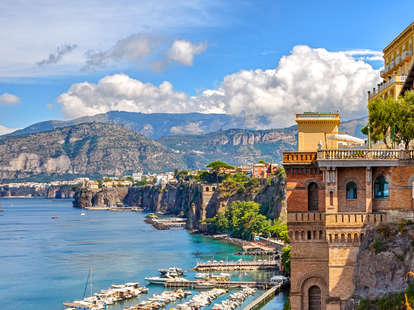 Sorrento, Italy

| BAHDANOVICH ALENA/Shutterstock
Sorrento, Italy

| BAHDANOVICH ALENA/Shutterstock
Hotels are expensive. Like break-the-bank expensive. Even staying on the cheap -- in a small town no one's ever heard of or at a resort during the rain-miserable off-season -- it can be hard to get your money's worth. There's a reason Ross Geller felt justified stealing the salt from the salt shakers. "You have to find the line between stealing and taking what the hotel owes you," he memorably told Chandler. Words to call the front desk by.
But there are ways to ensure that you are getting the most of your hotel stay and scoring free upgrades. The rule is a good one in so many parts of life: When you want something, ask for it. Most hotels want to get to know your needs and wants instead of blindly offering recommendations, so always be thorough and clear with what you're looking for. Several hotel GMs we spoke with said they empower their staff to help guests have a great experience, whether it's surprising you with a cool local treat in your room or helping you get to the airport for free.
Here are some of the things hotels often offer complimentary that you may not realize you can request. Don't be a jerk, naturally, but do feel free to hunt for these amenities. Just be sure to do it with a smile.
Toiletries
Your hotel room will likely always have the requisite shampoo, soap and inexplicable shower cap. Other toiletries live behind the front desk. For example, Kimpton Hotels have the "Forgot It? We've Got It" program, where each hotel has a list of things you can have brought to your room to use or borrow, including lip balm, hair straighteners, and tweezers. Similarly, W Hotels can get you almost anything with their Whatever/Whenever service and Four Seasons Hotels list available toiletries in their app, where you can request them directly.
Jennifer J. Harrison, the director of sales and marketing for the Cambria Hotel LAX, recommends always checking if your hotel uses an app or automated service for those amenity requests. The Cambria, for example, uses Ivy, an automatic texting service that allows you to ask for a sewing kit or some ear plugs without ever talking to anyone. "We can sign you up at check-in," Harrison says. "You text, we come running."
Electronics
Most hotels will provide phone chargers and international power adapters if you ask. Some now include iPads, MacBooks, GoPros, and headphones. The Mayflower Hotel in Washington, DC allows guests to borrow complimentary selfie sticks from the front desk when heading out to sight-see. Hotels often have a list of what's available to borrow on their website, but it never hurts to simply ask, especially when it comes to phone chargers.
Long-distance phone calls
When traveling internationally, check that your hotel has free long-distance calling. Many hotels have now partnered with Skype to offer complementary calls or will allow guests one hour of free calling per day. That information is typically listed in the in-room guide, but talk to the concierge if you're concerned about hidden charges.
Umbrellas
It's an unwritten rule that hotels always have umbrellas to hand out to guests when it's raining. Often, especially in fancier properties, the umbrellas are kept in stands next to all the doors for your use, as well as in your hotel room closet. But if you don't see any, ask. There's no reason to get soggy when you can just borrow a hotel umbrella.
Condoms
It is never advertised and no hotel employee will bring it up, but almost every decent hotel has free condoms available upon request. If you're caught without, don't be afraid to call the front desk and ask them to send a few condoms to your room. The first time you do it may feel awkward, but in a pinch it's a life-saver, in more ways than one.
Transportation
Many hotels have free shuttle or transportation services -- they just may not advertise it. If the property is in an oceanside town, there's a good chance the hotel has a complementary way to get you to the beach. The same holds true at a ski resort when it comes to getting to the base of the mountain. But the most overlooked hotel freebie, according to travel expert J.Q. Louise, is the hotel car.
"So many hotels these days have a 'house car,' typically a luxury vehicle and driver that will take you around town free of charge," Louise says. "Take advantage of this by asking about it when you check in or when you pass by the concierge. Just say, 'Is there someone that could take us to X restaurant?' And if they say no, ask if they offer any kind of complimentary shuttle service."
Wine, beer, and booze
If there's one amenity you should always indulge in it's the daily hotel happy hour. Check online or ask at the front desk to see if your hotel of choice offers a complimentary afternoon wine hour or a local beer tasting, then make sure you're around when it happens. Hotel employees will gladly fill your glass as many times as you want during that hour, and there are often snacks, small bites, or sweet treats offered alongside the spirits. It's a great way to score some free drinks before dinner.
If the hotel doesn't have a free happy hour, create your own. "A simple service that I think so many people forget about is a bucket of ice and wine glasses," Louise notes. "Why not start the night off with that bottle of wine you picked up at that vineyard you visited earlier that day? Call room service for a bucket of ice and some glasses -- these will always be complimentary."
Early check-in and late check-out
It can be a hassle to be rushed out of a hotel room by 11am, especially if you've had a late night out on the town. Similarly, no one likes to wander around for three hours waiting for a hotel room to be ready for check-in after a long flight. So it never hurts to ask for early check-in and late check-out. In fact, you should make it a habit to ask every time you stay at a hotel.
"If you have loyalty to the hotel group, then they usually oblige on both the check-in time and the check-out time," says Cacinda Maloney of Points and Travel. "I always ask for late check-out if I think I am going to need it."
Local experiences
If there's something in a hotel or destination that you want to learn more about, ask. Hotels often will indulge travelers who are particularly interested in a topic, especially if it has to do with local cuisine or culture. If the hotel has a notable bar, request to learn how to make a drink.
"Consider asking if you can see a cocktail or cooking demonstration," says Megan Eileen McDonough, founder of travel website Bohemian Trails. "While some properties create actual events around it, others are more casual. I've stayed at several resorts who didn't mention that they'd be happy to show me an informal cocktail demonstration until I asked if it was possible. [One] hotel offered a complimentary tortilla making class, which served as my lunch that day because you get to eat your taco at the end."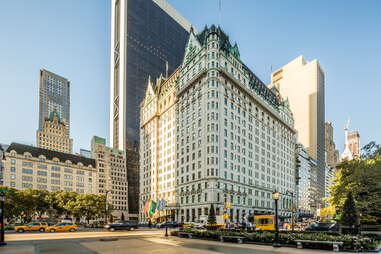 Musical instruments
It's weirdly fairly commonplace for a hotel to loan out musical instruments to guests. Hard Rock Hotels feature a "Sound of Your Stay" program, where travelers can check out a Fender Guitar and premium headphones during their stay. One hotel in Hawaii has even taken it a step further, offering visitors a chance to learn the ukulele -- for free.
"Guests can borrow ukuleles from the front desk for 48 hour time periods," explains Tetsuji Yamazaki, GM of the Sheraton Maui Resort and Spa. "Beginners can visit the resort's Shaka Shack and learn basic chords and songs with our on-site cultural advisor Jack Stone, while more experienced individuals can simply play at their leisure."
Exercise classes
Many hotels, of course, have their own fitness centers. But if you're looking for something beyond a treadmill and a few free weights, ask. Often hotels have yoga mats to loan or can book you into a local yoga studio for a free class. Some properties also have partnerships with fitness brands like Flywheel or Barry's Bootcamp, and will score you a free class or two during your stay.
If you're a runner and hope to take advantage of the local area, ask the front desk for a good jogging route. Some may even go the extra mile. For example, Ink48 in New York City offers a special "Runner's Edition" version of Kimpton's "Forgot It? We've Got It!" list. "Everything a runner would need," Nick Gregory, SVP of hotel operations at Kimpton, says. "A map of the Hudson River running path, pre-loaded iPod shuffle with headphones, athletic sports watch, running belt with water bottles, and even an energy bar and sports drink in the room upon return."
Upgrades, yo
There are two schools of thought on boosting your tiny hotel room to a suite. The first is simply to ask. Bryant Soriano, GM of Miami Beach boutique hotel Circa 39, recommends just being honest. "A smile goes a long way," Soriano says. "And honesty helps a lot. When people reach out and say, 'What can you do?' it's human to want to help them and want to surprise them and want to wow them."
The second way is to use your points. Being part of hotel loyalty programs is very useful, as is something called "travel hacking" -- basically racking up points for pretty much every damn thing you do, then cashing them in for upgrades and the like. Matthew Kepnes, who runs the travel site Nomadic Matt, suggests learning about points in order to score bigger and better hotel rooms.
"The idea is to 'hack the system' and use rewards programs against themselves to get lots of points and miles without spending a lot of money or traveling a lot," Kepnes says. "So I'll get a hotel room at the cheapest price and then use my hotel status that I 'hacked' to get an upgrade. Or I'll 'pay' for it with points."
Clothes
It's not necessarily recommended that you ask hotel employees for the clothes off their back, however some may indulge if you really need it. "At a Kimpton hotel, a guest realized he forgot his belt right before he had to leave for a meeting," Gregory says. "One of our hotel staff gave him the belt off his pants to borrow as he ran out the door."
Sign up here for our daily Thrillist email and subscribe here for our YouTube channel to get your fix of the best in food/drink/fun.
Emily Zemler is a freelance writer and journalist based in London. You can follow her on Twitter @emilyzemler.