How to Pull Off the Perfect Wedding… Abroad
Jay Gentile/Thrillist
Jay Gentile/Thrillist
Congratulations, you decided to get married and be like everybody else. Good for you. Now it's time to make sure your wedding isn't like everybody else's. And the best way to do that? Take your friends and family to a foreign country, of course.
My wife and I got married on Lake Como in Italy, and it was -- at least in our humble opinion -- an insane affair. You should see the pictures. That said, pulling it off required a ridiculous amount of time, effort, and patience. It was quite the undertaking.
But also, typical of the process. Which is why, despite the fact that every country has its own set of unique quirks and byzantine wedding rules (especially for non-citizens), our experience should prove invaluable to anyone pondering nuptials overseas.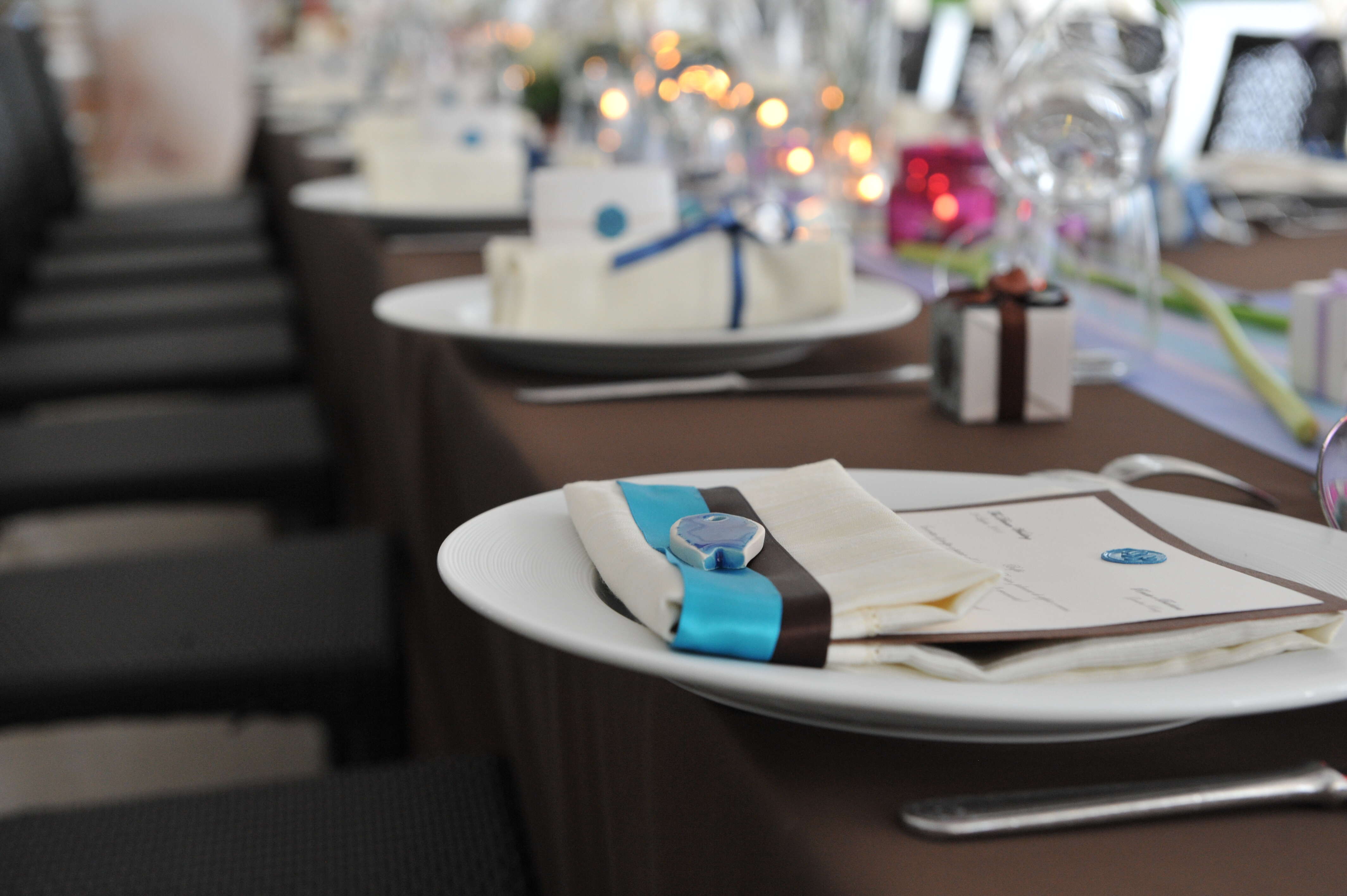 Step 1: Hire a local wedding planner
This is the single most important decision you will make in the wedding process and, while obviously not mandatory, there are so many hoops to jump through we don't recommend going it alone. Remember, you're planning a wedding in a location (possibly) thousands of miles away. And, most likely, over email and by phone. With people for whom, in most cases, English is not their first language. So yeah.
Where to start? If you don't know any local wedding planners (and we assume you do not), Google "wedding planners [insert your city, country of choice here]," contact a few for pricing, and choose. Seriously, even with a planner to rent the wedding hall, book the hotel (in our case, an apartment on Lake Como nowhere near Clooney), hire the photographer, pick up flowers, assist with paperwork, arrange your sweet-ass tux, and take care of any post-wedding parties or celebrations, it's still a surprisingly arduous undertaking. As you're about to find out.
Step 2: Gather and translate documents
The first thing you will need is a valid US passport and birth certificate (original or certified copy) along with any evidence of termination of any previous marriage (divorce, annulment, etc.) Once you've collected all these documents, they need to be translated into the appropriate language and affixed with an "Apostille" stamp by the secretary of state in the issuing state. The docs are only valid for six months, so do NOT visit your local secretary of state's office (a fun way to kick off any wedding!) seven months before the wedding. Don't do it.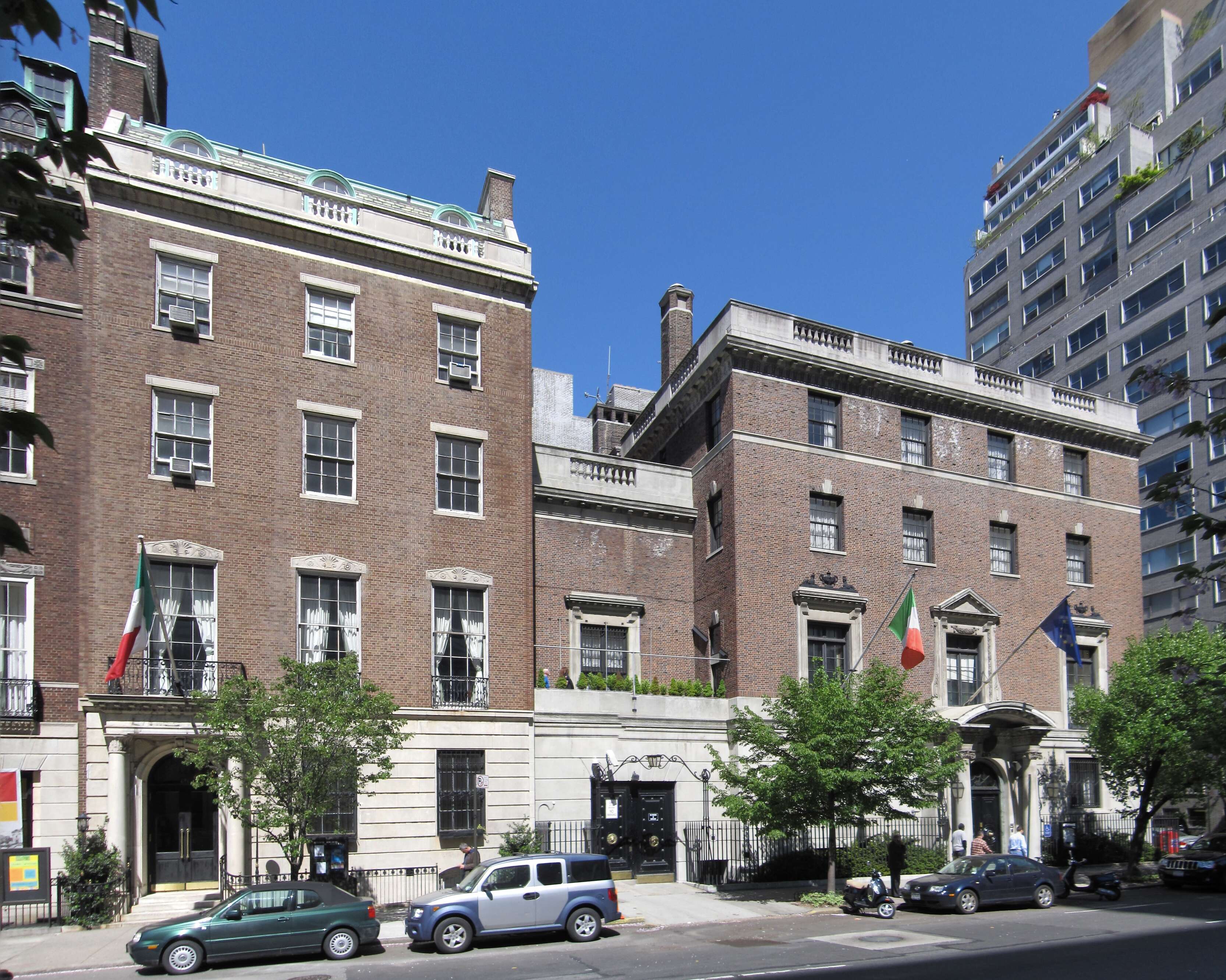 Step 3: Visit the consulate nearest you
While not necessarily the case for every country, most will require you to visit their nearest consular office in the US with said collected/translated documents and swear that there are no legal obstacles to your marriage. For those expecting the wedding process to be a romantic experience, step one should have quickly disabused you of such notions. The visit to the local consulate will certainly reinforce that fact and, while not a terrible day, don't expect a lot of smiles. And definitely don't expect anyone to throw rose petals at your feet.
Step 4: Off on your trip! (And another government office!)
The good news: you are now ready to travel to your sexy international locale for the wedding. The bad news? Another trip to an unsexy government office most likely awaits; this was the most stressful experience of the whole deal for us. You basically need to redo step three, just in reverse. This time you'll be in the country where you are getting married but swearing to an American consular officer that, again... you guessed it, there are no legal impediments to your marriage. In our case, we spent about an hour in line outside the consulate and another hour inside, before we received the necessary paperwork and hightailed it out of the city back to our lakeside perch.
Step 5: Authenticate documents in your wedding country
Think this is the end of the process? Think again! In many cases you must then bring your paperwork back to the legalization office of the local prefecture to pay more fees, and have your documents authenticated (yet again) and affixed with more fancy-looking stamps. Which makes us wonder, what the hell is going on here? Is there that much wedding fraud we don't know about? Luckily, you can have your planner take care of this step for you. Which, unless you're really into stamps, is nice.
Step 6: Declare your intent and set a date
No, you're still not done. Don't be silly. In many cases, you now need to make a "Declaration of Intention to Marry" before a civil registrar. This takes place in the marriage office of the town hall in the city where your ceremony will be performed. Only at that time can you set a date for the wedding. Officials need to post civil banns (notices) of the wedding at the town hall for a certain period of time before the ceremony, so be sure to arrive in country at least a few days before your wedding date. In some cases, you actually won't know the exact date of your nuptials until now (although you will have a good idea), so flexibility again is key here.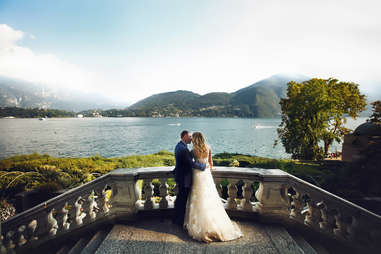 Step 7: Get hitched!
You didn't think it was going to happen, did you? Well, actually, it is. That's why you're here, right? You still want to do this? We had a civil ceremony performed by the mayor of the town, a chill little coastal spot called Mandello del Lario. This is the part where you will be pleasantly surprised, at least if you follow our lead and get married in Italy. Instead of another drab government room, officials do a nice job decking the wedding hall out for you. And the mayor even gets dressed up in fancy medieval attire and performs the ceremony using traditional Italian vows. Totally worth the hassle.
If you're having a religious ceremony and/or getting married on the beach at the resort or something, obviously, there'll be other logistics to coordinate.
Step 8: Congratulations. Now you're... married?
After the wedding, you're mercifully done with the paperwork rigmarole. The marriage is automatically valid in the US, or so you're told. The wedding planner will get your marriage certificate, have it validated and affixed with yet another stamp, and will mail it to your place back in the States, along with the wedding photos. Granted, your marriage certificate is probably in a foreign language, but we're pretty sure ours says we're married. Like, 99% sure.
Did you get married overseas? Have to jump through a different set of hoops? Tell us about it in the comments below.
Sign up here for our daily Thrillist email, and get your fix of the best in food/drink/fun.
Jay Gentile is a Thrillist contributor and world traveler who's been to 25+ countries across five continents, but really wishes he was in Lake Como right about now. Follow him: @innerviewmag.