Make like Tarzan (and Jane) in your very own Chilean treehouse
Remember your mid-tree, middle school clubhouse? It was rustic, all "no girls allowed", and AWESOME. But now that you're a grown-ass man, your needs in the trees have changed; enter the Nothofagus Hotel & Spa -- home to 55 epic rooms with views of the Patagonian Andes, two restaurants, and a massive spa -- it's Mother Nature's best, with the creature comforts girls will surely find inviting.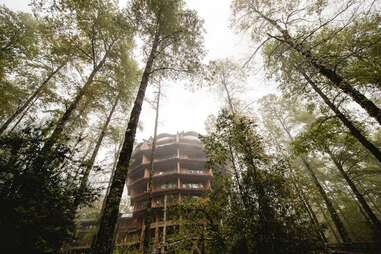 Seven floors of treehouse livin' await.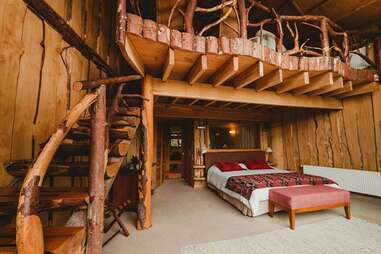 Flammable? Maybe, but what good's a two-story premium suite without at least a hint of danger?
Floor-to-ceiling windows make the inside feel like the outside -- excellent for those who prefer experiencing the outdoors from the comfort of the indoors.
And outside will still feel like the outside, on your private balcony.
Premium suites come with a living room, where you can call club meetings to order in front of a flatscreen.
And suite bathrooms come with whirlpool tubs, where you can use the rainforest shower as a holding area for your water balloon stash.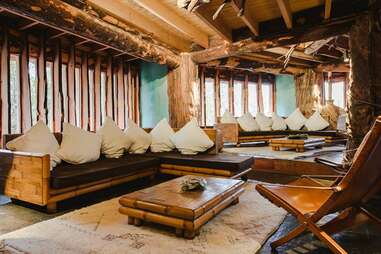 Should you feel like socializing with others, or spend more time being indoorsy, there's plenty of room for both.
Leafy mountain views are the property's centerpiece.
It's as if Middle-earth fornicated with Hogwarts.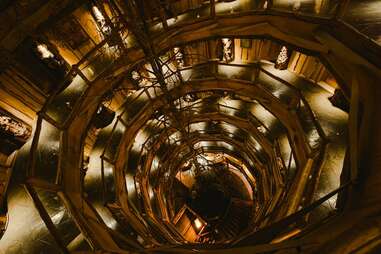 Don't worry, there's an elevator.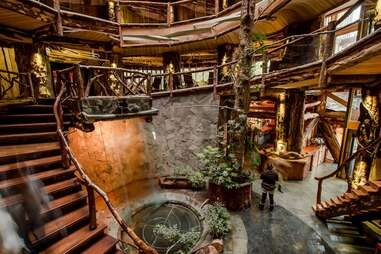 Did your old clubhouse have a water feature? We think not (underachiever).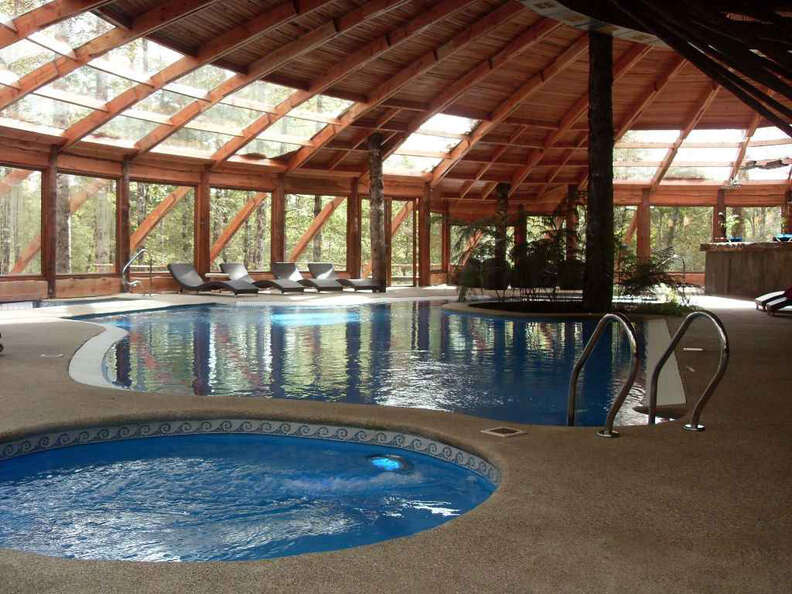 Ours didn't even have windows... but this one's got an entire spa, outfitted with a heated swimming pool, whirlpools, a dry and wet sauna, steam therapy, baths built in tree trunks, massages, facials -- you get the picture.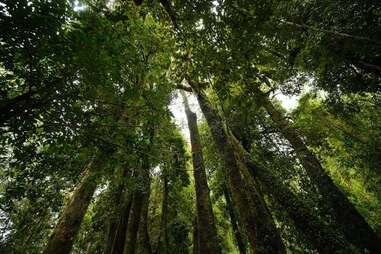 Plus, if you're bored of holding court in your treehouse suite, the Huilo-Huilo Biological Reserve -- 232sqmi of epic protected Chilean forest and wildlife -- has tons of rad activities on offer.
Like the Huilo-Huilo Falls, where you can kayak, fish, and hike.
And year-round skiing at the nearby Snow Center.
As well as the longest zip-line system in South America (if you're into that sort of thing).
Return to your fancy suite after a day's adventures, and commence the water balloon fight. But rest up -- tomorrow's agenda includes 'capture the flag'.