Movies that make you want to travel every time you watch them
Movies embody escapism at its best: They transport you into another world for an hour or two, often taking you places you couldn't otherwise go. Essential to that experience, of course, is the movie's setting. Some movies just epitomize a place -- like Weekend at Bernie's and the Hamptons.
OK, so maybe not that example. But with this idea in mind, we've rounded up a list of films that fuel your wanderlust with every re-watch. Each of these films makes you want to get off the couch, away from that bowl of popcorn, and on board the next plane to wherever it was you were just watching famous people doing cool stuff.
Here's our list of destinations, broken down by country, along with the movies that'll make you want to move to each of them. Just don't go all Elizabeth Gilbert on us, expecting to find yourself in India.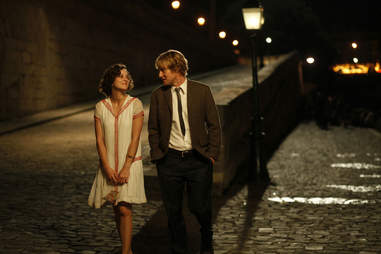 Sony Pictures Classic
France
Before Sunset
Amélie
Ronin
Ocean's Twelve
Midnight in Paris
 
Sony Pictures Classic
Greece
Summer Lovers
Captain Corelli's Mandolin
The Sisterhood of the Traveling Pants
The Bourne Identity
Before Midnight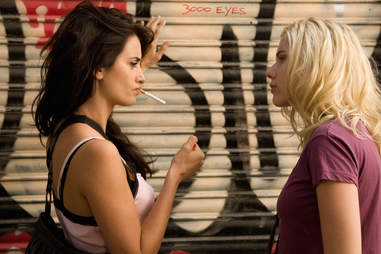 Metro-Goldwyn Mayer
Spain
All About My Mother
The Way
Volver
Vicky Cristina Barcelona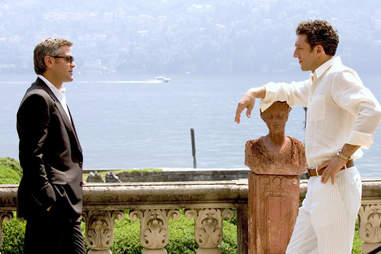 Warner Bros. Entertainment
Italy
The Godfather
The Italian Job
The Talented Mr. Ripley
Ocean's Twelve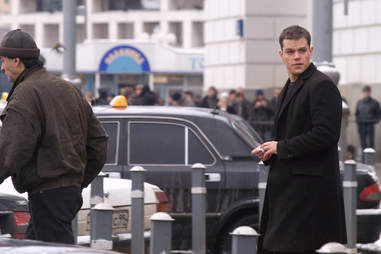 Universal Studios
Germany
The Bourne Supremacy
Run Lola Run
MGM
United Kingdom
Mary Poppins
Notting Hill
Skyfall
20th Century Fox
Austria
The Sound of Music
Before Sunrise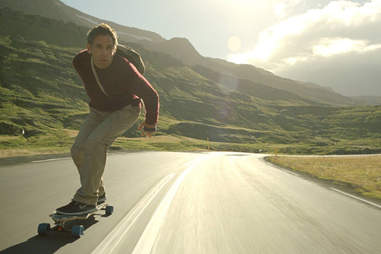 20th Century Fox
Iceland
The Secret Life of Walter Mitty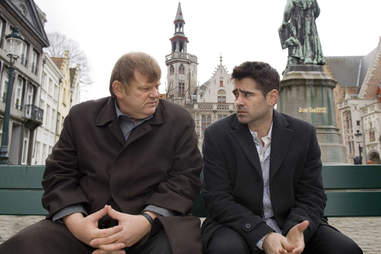 Universal
Fox Searchlight Pictures
Budapest
The Grand Budapest Hotel
20th Century Fox
Istanbul
From Russia with Love
Taken 2
 
Focus Features
South America (obviously not a country)
The Motorcycle Diaries
Universal Studios
Brazil
Fast & Furious 5
City of God
 
IFC Films
Mexico
Desperado
Y Tu Mama Tambien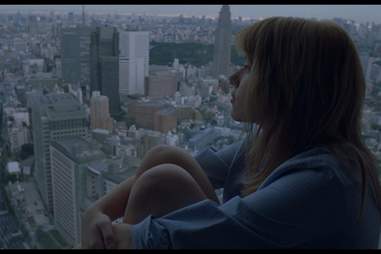 Focus Features
Japan
Around the World in 80 Days
Tampopo
Lost in Translation
Memoirs of a Geisha
20th Century Fox
Thailand
The Beach
The Hangover Part II
Only God Forgives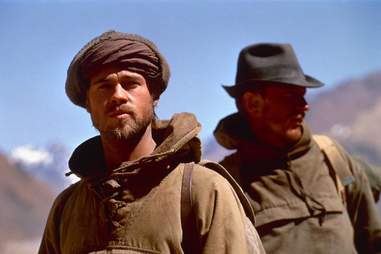 Tibet
Seven Years in Tibet
Fox Searchlight Pictures
India
Slumdog Millionaire
Monsoon Wedding
The Darjeeling Limited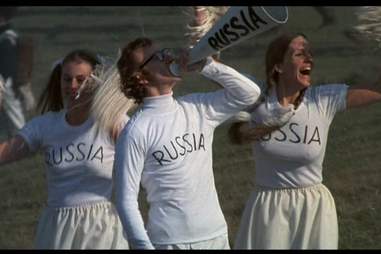 United Artists
Russia
Doctor Zhivago
Love and Death
Stripes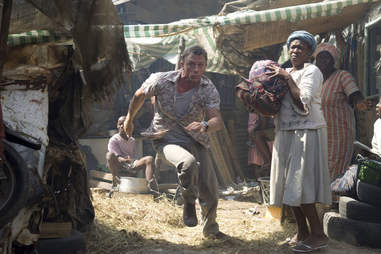 Columbia Pictures
Africa (also obviously not a country)
Casino Royale
Out of Africa
The Lion King
Madagascar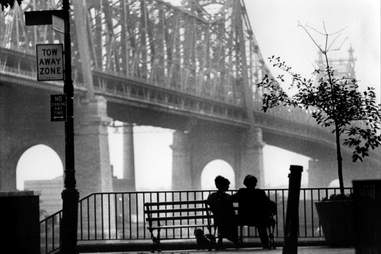 United Artists
NYC
Manhattan/Annie Hall/Broadway Danny Rose (pretty much every Woody Allen film set in New York)
New York, New York
Breakfast at Tiffany's
Rear Window
The Godfather
When Harry Met Sally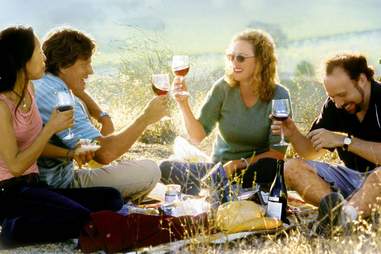 Fox Searchlight Pictures
California
Sunset Boulevard
Pulp Fiction
Sideways
Universal Studios
Hawaii
Punch-Drunk Love
Lilo and Stitch
Forgetting Sarah Marshall
The Descendants
 
Gaumont Film Company
Australia
Adore
Australia
Finding Nemo
New Line Cinema
New Zealand
The Lord of the Rings trilogy
 
Chloe Pantazi is an editorial assistant on Thrillist's travel team. She'll take that popcorn with her on the flight to Australia. Follow her to the beach on Twitter at @ChloePantazi.