#TheToplessTour is the viral trend the world needed
The world is obsessed with breasts: Mallorca's trying to ban bikinis, Munich's established urban nudity zones, and even Jacksonville, FL wants a nude beach. And now on Instagram, #TheToplessTour has hundreds of women posing sans clothes on some of the most stunning beaches, landscapes, and mountaintops around the world -- and posting their pics to prove it.
There's only one small catch -- everyone's posing with their backs to the camera. [Insert sad face emoticon here]. Yea, the incentive behind the mildly misnomed Topless Tour is not for viewers to ogle at women's breasts -- but for those opting to go topless to feel liberated and embrace their bodies. And as anyone who's tried to post a female nipple on Instagram would know (we're looking at you, Rihanna), bare breasts violate the image-sharing social network's nudity policy.
Pioneered by London-based Brits Olivia Edginton, 20, Lydia Buckler, 21, and Ingvild Marstein Olsen, 20, the Instagram account The Topless Tour has really taken off -- and with almost 25k followers (a couple of weeks ago, they had just over 4k), the number continues to rack up. 
So far, the trio has thrown their bras to the wind in New York, London, Berlin, and Oslo, and are inspiring others to do the same. Followers from all corners of the globe continue to submit photos of their half-naked selves with the hashtag #TheToplessTour -- the best of which the original topless travel mavens repost on their Instagram account, as well as on their Facebook and Twitter pages.
And a sampling of which -- replete with ambitious yoga poses and discarded bikini tops -- you can see here.

The Topless Tour overlooking Berlin, Germany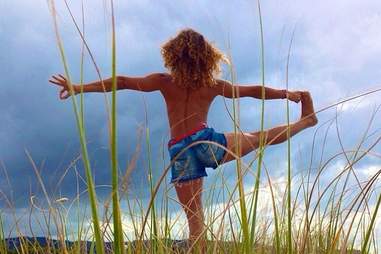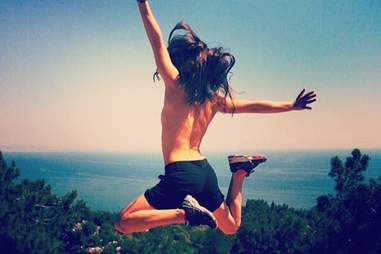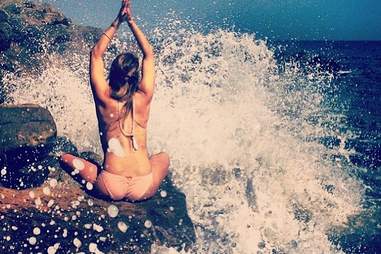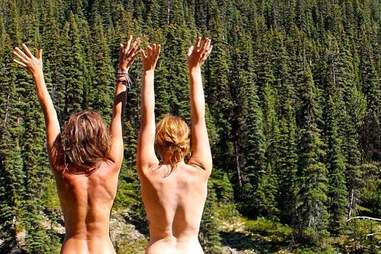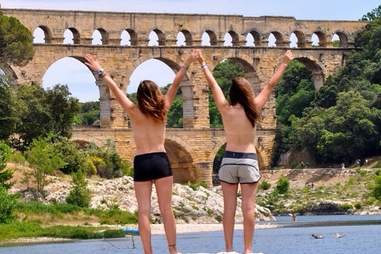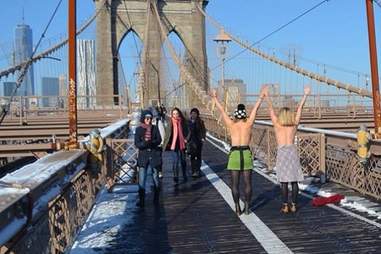 Brooklyn Bridge, New York City