Has the government shutdown squashed your chances of getting a passport or visa? Had you planned to enjoy the splendors of a national park, but the "gone fishing" sign on the gate no longer applies to you? No problem, culture vulture -- you can experience the magic of immersion in a different country's tastes and traditions right here in the Fifty Nifty. Here's our guide to the best overseas vacations you can take without crossing a body of water.
Recommended Video
The Most Overlooked Mediterranean Paradise in Europe
You wanted to go to: Sweden
Instead, we bring you to: Scandia, Minnesota
Welcome to the first Swedish immigrant settlement in the state. Just 25mi from St. Paul, imagine yourself in Viking country and check out the Gammelgården (Old Farm) Museum. It was "established to preserve, present, and promote Swedish immigrant heritage", and does so by hosting an annual "Running of the Meatballs". Hundreds gather to race the tasty Ikea side dish down Oak Hill Road, bizarrely as a way to kick off the Scandia Taco Daze Town Parade (last year's theme: "Taco Trekkie -- Beam Me Up, Swedie"). Although you won't get multiple passport stamps, you'll leave with trans-Atlantic tastes after filling yourself with raggmunk while listening to reggaeton.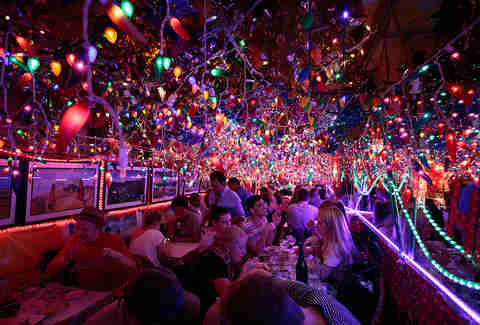 You wanted to go to: India
Instead, we bring you to: Curry Hill, New York
New York City has the largest Indian population in the Western Hemisphere, so it's no surprise you can grab exceptional cuisine from the subcontinent in multiple pockets of Manhattan. Lexington b/w 26th & 30th Streets is known as "Curry Hill", and is the place to go for South Indian dishes, and East 6th Street b/w 1st and 2nd Avenues is a hot spot for spicy bites from India, Pakistan, and Bangladesh. With competition running stiff, you're likely to be greeted on the street by friendly restauranteurs quick with a menu and a head bob. And, even if you do come down with a case of "Delhi Belly", you'll not have to suffer a squat toilet once you've paid the check.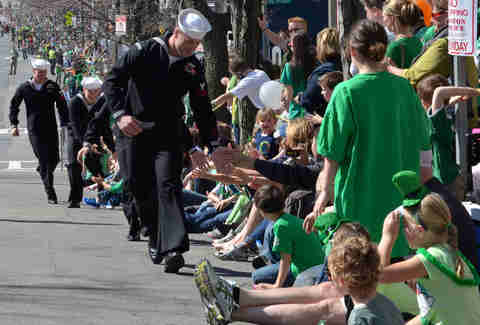 You wanted to go to: Ireland
Instead, we bring you to: Boston, Massachusetts & Irish Hills, Michigan
The Irish have brought the "craic" to Boston since they emigrated en masse in the 1850s, when hundreds of thousands settled in Beantown following the failing of their own complex carb crop. Nowadays, the Boston Irish Festival, Gaelic Athletic Association, and countless shamrock-sporting pubs enforce the atmosphere of Éire; 2012 marked the 112th annual St. Patrick's Day Parade, though we have little recollection of events after 1p (but think we had a great time?). If you're looking for landscapes, however, we suggest Irish Hills, Michigan, where you can roll deep in the rolling green.
You wanted to go to: China
Instead, we bring you to: Chinatowns across the country
Chinatowns have existed in the U.S. since the 1840s on the West Coast, and the 1870s on the East Coast. Thanks to a gold rush, a couple wars, and a reprehensible Immigration Act, we've been a destination for large numbers of Chinese immigrants for almost 200 years, and they brought their rich culture, ancient traditions, and delicious dumplings to enclaves around America. New York's Chinatown has a population of roughly 500,000, and is the largest in the country; Chinatown, San Francisco boasts a little less than half the population of its East Coast counterpart. Notable Chinatown-lites also exist in Los Angeles, San Jose, and Chicago. Best time to visit? "Tet", the Lunar New Year, which is celebrated with parades, dragon dances, firecrackers, and paper lanterns.
You wanted to go to: Italy
Instead, we bring you to: Chicago's Little Italy, Illinois
The Windy City's got several neighborhoods that have been predominantly populated with Italians and Italian Americans since the 1850s, but the Taylor Street area (also called University Village) has been one of the hottest spots for pasta pots since the early 20th century. Two significant Roman Catholic churches served the 'hood from the early days -- the Holy Guardian Angel from 1898 and Our Lady of Pompeii from 1911. There are still loads of Italian restaurants and grocery stores worth salivating over today. Prefer Tuscan tastes? Check out the "Heart of Italy" 'hood on the Lower West Side, where the community's roots are in Northern Italy.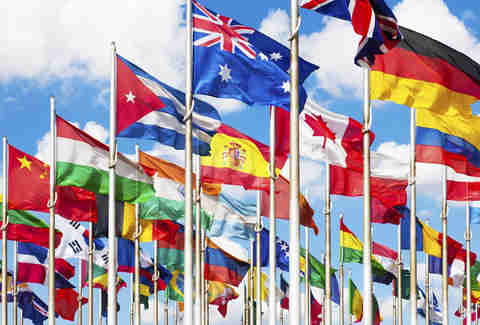 Honorable mentions
There are loads of American towns that ripped their names right off foreign counterparts. From Aberdeen, Arkansas to Zurich, Montana, we prove to be a flattering people by way of imitation. That being said, the prevalence of some "international" destinations domestically is kinda insane. For example, there is a Peru in IL, IN, KS, ME, MA, NE, NY, PA, VT, WV, and WI. Mexicos? We got plenty! In IN, KY, ME, MD, MI, and NY. Polands are prevalent in ME, NY, and OH. Germany's got outposts in GA, IN, TX, and PA. You want Cubas? We've got half a dozen, In AL, IL, KS, MI, NM, and NY. No one's interested in seeing you in St. Louis -- our next adventures are set for Syria (VA) and Sudan (TX).

NB: The State Department's technically still issuing passports. The problem is, a bunch of their issuing offices are located in federal buildings... which are otherwise closed. So, intrepid travelers, prepare to clock a few more miles in-country before you can obtain your exit pass.