You know what would make looking at your vacay photos on Facebook vastly more interesting to your 53 friends? If they were actually good. Now, thanks to Kauai Adventure Photography Workshops, they totally can be.
Recommended Video
Please Don't Hang Up: The Best Things to See, Eat, and Do in Seattle, WA
Ever wonder why your vacation pics never turn out like this?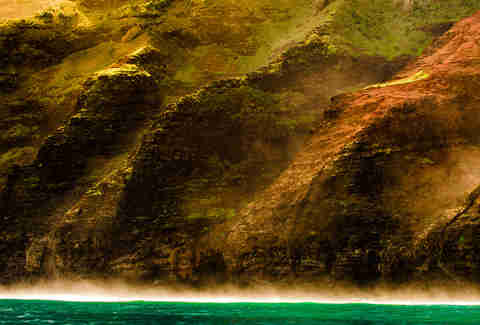 Well, to begin with, it's probably because you take the bulk of them with your phone. Also, because decent photography requires a little know-how.
Founded and run by a pair of outdoor photogs who're pretty much obsessed with exploiting Kauai's otherworldly beauty with their lenses, KAPOW creates multi-day "educational adventure experiences" that're all about giving a hands-on photo education suitable for novices and pros alike. All you need is a camera other than your phone, and plane ticket to Kauai.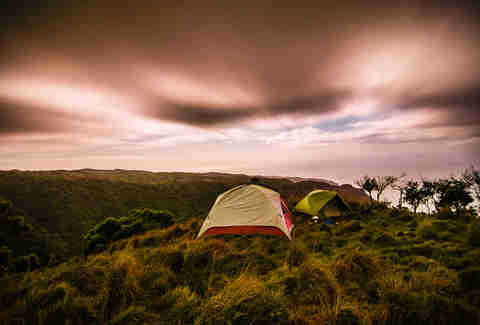 As of now, their offerings are three-fold, with one option being the Full Moon Camping Photography Workshop.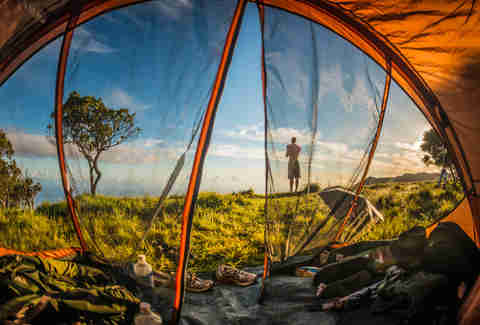 The two-day, two-night course starts with an intro dinner at the owners/instructors' home studio, reconvening the next morning to gear-up and actually head out for one night of camping.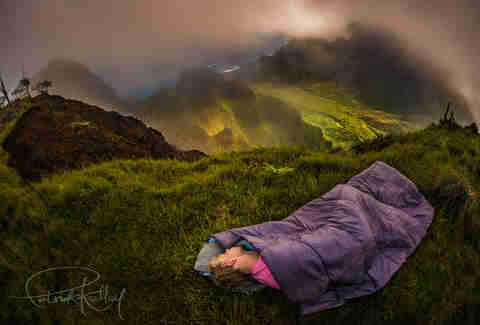 Whether in a tent or, if you don't mind the sea layer getting you all soggy, out of one, the workshop makes camp in a remote area of Koke'e State Park that they claim isn't listed in any guidebooks.
The workshop is basically a lot of this. You'll be hiking and shooting, with the instructors snapping pics right beside you, as they help you with stuff like lighting, settings, composition, not falling to your death, etc.
Not only will you find radical things like this, you'll also have a pro standing next to you telling you how not to f-up the shot.
What's better: that you'll be like that guy in the picture or that you might be as good as the guy taking the picture?
Seriously, for $650, the ability to take this photo (as well as two dinners, breakfast, a picnic, transport, and park fees) can be yours. And, what's better, once the camping's over, you head back into the studio and learn how to process and edit your raw images into something damn near perfection.
Should camping up in the hills not be your thing, the other experiential offering KAPOW presents is the Sunrise to Sunset One Day Adventure Workshop.
It's practically the same as the camping workshop (hands-on education on shooting and post-production). The main difference here, other than that it takes place in the span of, like, 12hrs, is that you'll be at a variety of lower-lying vistas and "off-the-grid locations".
Just imagine your Facebook page with this as the cover photo... You'll have, like, eight more friends in no time!