Guy gives free round-the-world trip to girl with same name as his ex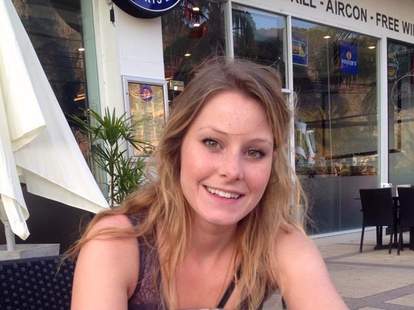 Breaking up sucks, but breaking up after you've already paid for a big trip together makes it suck worse. You're not gonna go together, or you're just flushing money down the toilet. But when faced with this exact dilemma, 28-year-old Jordan Axani got creative: he took to Reddit to find a girl with the same name as his ex to use her round-the-world ticket. For FREE.
After being flooded with thousands of emails from Elizabeth Gallaghers, the Toronto-based real estate developer found the one: Elizabeth "Quinn" Gallagher, a 23-year-old student, homeless shelter volunteer, and all-round do-gooder from Nova Scotia.
Quinn's friends and family encouraged her to apply. "Some of my sweetest aunts in the world...were saying, 'If you don't go on this, you are crazy'", she told The Star. "I thought this is a crazy opportunity. Even if I didn't get picked, I felt like I had to say I tried."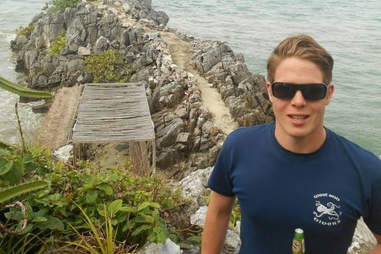 Jordan Axani
Taken by Quinn's answers to his questionnaire, Axani chose this Elizabeth to visit destinations including Milan, Prague, Vienna, Paris, and Bangkok as his companion. "She has a real thirst to see the world," he said. "She has that east coast wonderful personality. She's a good-hearted person."
But Quinn's serious boyfriend didn't sound too thrilled she'd be jetting off around the world with a slick-haired, single dude. Maybe this is the most elaborate ploy ever by a guy with slicked-back hair to find a new woman. Or not.
Quinn's already in New York City, where she'll meet Axani to begin their journey on Dec. 21. The pair will be documenting their adventures across North America, Europe, and Asia on Axani's blog here.
Chloe Pantazi is an editorial assistant on Thrillist's travel team, and briefly considered a name/citizenship change to go on this trip. Follow her on Instagram and Twitter @ChloePantazi.