What Karaoke Means to the Country That Invented It
Tokyoites relive their favorite (and most embarrassing) karaoke moments.
Unsplash/Axi Aimee
Unsplash/Axi Aimee
Welcome to Karaoke Week, Thrillist's celebration of our favorite global phenomenon, with drink recipes, singing advice, celebrity recommendations, tips for hosting karaoke at home, and much more.
When Kobe-based musician Daisuke Inoue debuted the first karaoke machine in Japan back in the '70s, it became an enduring national pastime, a collective release during an oppressively bleak financial crisis. Then, as now, it was a social balm and an excuse for revelry in good times and bad.
In Japan, karaoke is a way of life embedded in the cultural fabric. It's alive in the hundreds of thousands of private-room karaoke boxes, where glowing tambourines and mics fuel seemingly endless nights (the nomihōdai, or "all-you-can-drink" option, also helps). It's a major draw at sunakku (snack bars), where strangers learn one another's names through the magic of the karaoke machine.
In manga kissas -- private rooms where friends pull manga off the stacks while snacking and drinking -- karaoke is the neverending soundtrack. It is embraced by tech-savvy hipsters and buttoned-up businessmen alike, as at home in the twisting alleys of Shinjuku as the subterranean subway izakaya.
But this year is… different. In a world where karaoke bars have gone silent, Japan's reopened in May. But even though people in cities like Tokyo have the option to visit their favorite karaoke box or snack bar again, keeping the lights on seems mostly symbolic. In an era of social distancing, there's still a long way to go before friends openly gather to blow off steam with karaoke.
But karaoke can help us heal, even while we hit pause. I talked to Tokyo locals about what karaoke means to them, their favorite memories from behind the mic, and the places that typified what it meant to live and sing in Tokyo, pre-pandemic. Hopefully, we can return sooner than later.
Breaking down social barriers in a snack
Kai Yakushiji, a 29-year-old sales planner at Spotify Japan, was introduced to karaoke by his grandmother when he was a kid. Pre-pandemic, some of his favorite karaoke snacks across the city were Joy in the Nakameguro neighborhood, Chaniwa in Sangenjaya, and the now-closed Micky in hip Ebisu. To him, "karaoke is a way to learn about life."
In a country where sports bars and dives primarily cater to foreigners and tourists, snacks -- more than boxes, which are private and all relatively similar -- allow locals from multiple ages and social strata to come together. "You'll find young, rambunctious crowds commingling with cigarette-smoking, gray-haired aunts and uncles who look like they haven't left their song chair in years." Within these snacks -- often unassuming and difficult to find -- you'll see people lay themselves bare at the mic.
"The song that's being sung is indicative of the way the singer drinks and speaks about their life. I see many people's lives at once during karaoke," Yakushiji says. "Sometimes you can see that the singer has had an interesting experience, and sometimes they don't seem so good. But that is also life!"
"Karaoke is a bit like sex: If we aren't well-acquainted, I'd like to have a few drinks first. And if we work together, I'd rather we do something else."
Finding a new home in a 15'x15' karaoke den
Chaniwa is also the karaoke snack where Ren Stern, a 28-year-old associate at a venture capital firm, began to feel like a true Tokyoite after moving from New York.
Stern, who is half Japanese, literally stands out in Tokyo at 6'1". He says his first season in Tokyo had him questioning why he left New York in the first place.
"I'd gotten pretty used to, and jaded by, my 80-hour work week -- and the izakaya-to-karaoke-box-to-clubbing-to-ramen-spot rinse-and-repeat routine." In his words, it was becoming a "death cycle" not unlike his life in Brooklyn.
On a cold November night, he found a new path to weekend revelry, and it led right to Chaniwa, a "15' x 15' shoebox of a venue with about 10 or so people squeezed in already." Stern remembers being asked his name by a man many years his senior and many inches shorter than him.
"My response resulted in a chorus of 'Ohhhh, nihongo jyouzudesune!' ('Your Japanese is great!')," Stern recalls. "The man quickly shoved the karaoke machine into my hands. I saw I was 10 songs away and was offered a mega-highball. I knew it was trouble, but without a place to go, I accepted."
While he waited, each of those 10 songs were a huge hit. It felt like he was the sole audience member at Kouhaku-Utagassen, the annual New Years Japanese singing competition.
When he finally grabbed the mic to sing, he recalls a sort of out-of-body experience. The entire bar gasped as he, the one white guy in the room, sang the popular "Issai Gassai" by Kreva. The highball helped.
"Everyone in the room started singing the chorus with me and it was like we'd done this a million times before." Later that night, after a few more highballs, Stern got the entire bar to do Eminem's "Lose Yourself."
"I've maybe been to Chaniwa over 60 times since then. It's a place where I could sing along to a melody that felt like it was greater than myself."
(Chaniwa has since moved locations and changed its name to Niwar's. Regulars, of course, still call it Chaniwa.)
The world's most musical job interview
Karaoke can also become something of a job interview. At least, that was the case for 26-year-old copywriter Aya, who was asked by her not-yet CEO to go on a company karaoke outing the day after her first interview.
"Highly suspecting it was some sort of second interview, I enthusiastically agreed," she says.
At Miki -- an old-school karaoke bar with tons of costumes to help patrons get into character -- Aya was stressed at the prospect of singing in front of 20 potential co-workers: "I felt like I was auditioning for American Idol."
Still -- potentially blacked out on adrenaline and nerves -- she got up, sang TLC's "No Scrubs" and was hired by the end of the night.
"I'd like to think it was my karaoke skills, but it was probably just that my CEO was wasted," she says, knowing she was the only American there and that her audience probably didn't know or understand the lyrics. Aya later reprised "No Scrubs" for her colleagues, this time at a company retreat when a co-worker pulled out a karaoke machine before dinner.
"We were completely sober and all the lights were on -- not exactly ideal karaoke conditions," she says. "The whole thing was pretty embarrassing, but I think that's the beauty of karaoke. It's the kind of shared humiliation that you just can't get through a screen."
Still, she concedes, "Karaoke is a bit like sex: If we aren't well-acquainted, I'd probably like to have a few drinks first. And if we work together, I'd rather we do something else."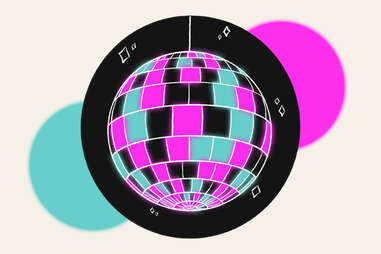 A mind-blowing night with Despacito-san
Do enough karaoke and you'll start to think you've seen it all. But there's always the chance something -- or someone -- will come along and blow your mind.
For Zizi Li, a 27-year-old strategy consultant and painter, it happened at a friend's goodbye party. There was this "one dude who was hella shy and quiet, but started singing 'Despacito' word for word, without looking at the screen."
Despacito-san didn't speak a single word of English. Or Spanish. He'd somehow memorized the entire song.
"He went into full performance mode, standing up and all." Li chalks it up to the power of karaoke to bring out the most unexpected and inspired performances. "It's basically a classic example of the phenomenon of Japanese people who don't express themselves socially until they're either drunk, or feel they have the opportunity to do so (through) karaoke."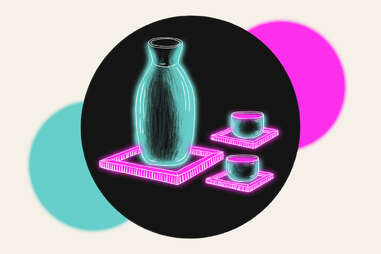 No sex (or sleeping) in the karaoke box
After spending most of the evening in the nightlife-rich Roppongi area, visual merchandiser Reina Yamazaki and a friend -- then in high school -- wound up in Shibuya at 5am. Too tired to go to the train station and too high-strung to go home, they sought out karaoke.
They spent time scream-singing songs, some with a random man who came into the room to scream along. But then Coldplay's "Yellow" came on.
"Usually there's some slow-mo, camcorder-filmed video on the TV while you're singing, but they played the live recording from Coldplay's concert in Japan," Yamazaki says. "The visuals were insane. Tons of giant yellow balls floating across the huge crowd, Chris Martin crisp in HD... we were totally mesmerized."
They were also still very intoxicated, so they watched the song on a loop for two hours before falling asleep… on top of each other.
"At some point a staff member came in to tell us (politely) that we weren't allowed to have sex. (We weren't.) Our time was up, permanently. Coldplay got us kicked out."
Frankie Caracciolo is a contributing writer at Thrillist. He very periodically publishes the tote bag review newsletter "Baggage" and is a co-founder of Frank Renaissance.