Children love getting lost in their Legos. But you, you're a grown-ass adult, which means you don't have the time for miniature worlds inhabited only by people who exclusively bend at the waist, and can't hold anything that isn't perfectly shaped for their hands. Fortunately, Carlsbad, CA's Legoland -- the man-sized theme park, water park, and aquarium built out of Legos -- just opened a Lego hotel, so you can take a vacation back to your childhood.
The hotel is nowhere to be found in this picture of a staff member "playing" with Legos, because it isn't some replica built for hamsters.
This is the actual hotel, which weighs in at three stories and 250 themed rooms. While it's not actually built outta Legos, it does use concrete blocks, so... there's that.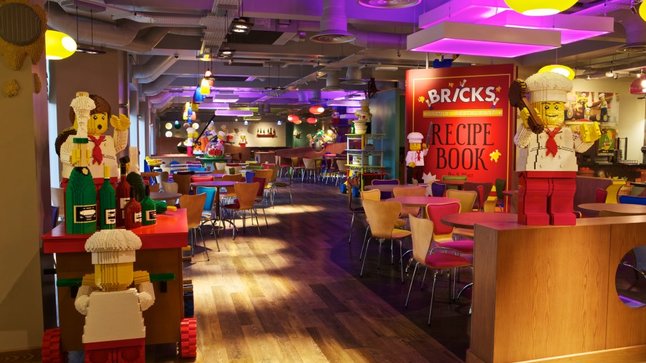 Hilariously named Bricks Family Restaurant serves American comfort food, which basically means a massive buffet. And then there's the Skyline Bar, which features fewer kids/Legos and far more alcohol. Note that women won't be able to shoot down any advances made while bragging about your lame Lego-building skills, because they're also staying in a hotel at a freaking Lego theme park.
Fun fact: that dragon breathes actual, non-Lego smoke.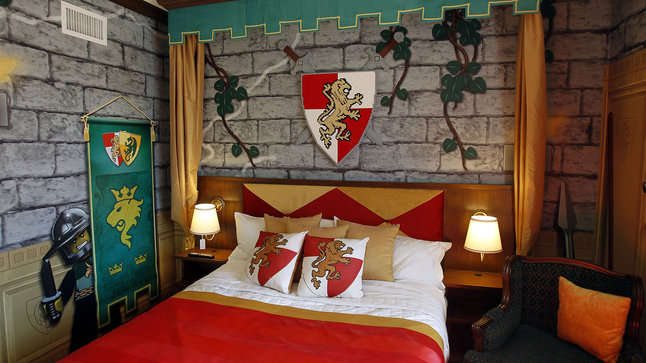 Not only does every room have at least eight Lego models and a radical Lego theme -- pirate, kingdom, and "adventure"! -- but they've also have two separate sleeping areas, one with a queen, and another with bunk beds and a pull-out trundle, not that you and your friends will be able to get lost in sleep when you're having such an ill sleepover.