Not just the name of a secret society founded by DB Cooper, The Getaway Club's a new global travel collective designed for young, "jetsetting" peeps who want heavily-curated, hassle-free adventures with like-minded travelers.
The inaugural jaunt is to Vegas on Labor Day weekend, after which you'll likely no longer have any clothing that's still white.
Here's the gist: basically, on each trip the flights are on you, but once you arrive, the curated club experience takes hold. You'll be able to elect the "Classic" package or the slightly more luxe "Premium" one, both of which land you a pretty VIP experience. In Vegas, for instance, both include varying levels of suites at the Venetian for three nights and VIP access to clubs like TAO, Marquee, and LAVO (plus express entries, no covers, and escorted entrances). Premium peeps will also get priority access to bottle service, however.
Next on the docket is Punta Cana, Dominican Republic.
After that, cats'll be rolling to New Orleans for a VIP Mardi Gras experience, which likely means, like, two whole boxes of beads per guest.
Come March, it'll be a ski vacay in Vail.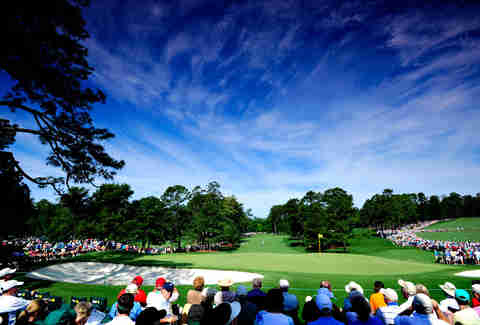 Hell, cats're even planning a trip to the Masters in the Spring of 2014, and rumor has it that people who pop for the Premium package will be automatically entered into the field.
And should you be unable to take a Getaway when it's offered, TGC also rocks tailored trips to any of their destos. Just tell 'em where/when/how many, and within 48 hours they'll have a custom itinerary for you. After all, their stated aim is, "to revolutionize the way people get away", which, come to think of it, is also the exact slogan of DB Cooper's Getaway Club...