If you've tried to find out where a Bond villain would go to get a yacht with a built-in volcano, then you're probably already on some kind of watch-list... So, it doesn't hurt for us to tell you that Yacht Island Design -- a UK-based bespoke outfit -- creates custom luxury leisure boat concepts depicting lush tropical islands (and even robust cities) that're basically scaled-down functional mirrors of their land-based counterparts.
Recommended Video
Visit Denver: Our Guide to the Best Food & Drink in Town
Whether you want a floating Las Vegas strip complete with the MGM Grand lion & Luxor sphinx motifs, or a deserted island with lush rain forests and caves, YID will let you set sail in it. It starts with an initial sketch...
... and, once the scope and technical criteria are sound, the design is rendered and ready to be built. This Tropical Island Paradise project is currently in the final design stages and will include a swimming pool, guest cabanas, outdoor dining, and a waterfall running from the volcano. A freaking volcano!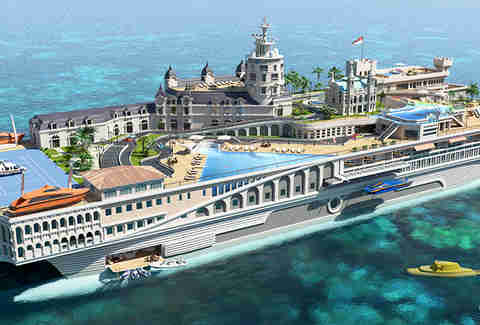 Their first design proposal, the Streets of Monaco, was far more ambitious, taking the French Riviera hot spot and scaling it down to fit on a 500ft luxury SWATH vessel complete with iconic structures of the Monte Carlo Casino, Hotel de Paris, and even the world-renowned Grand Prix (that's actually a go-kart course) on the deck.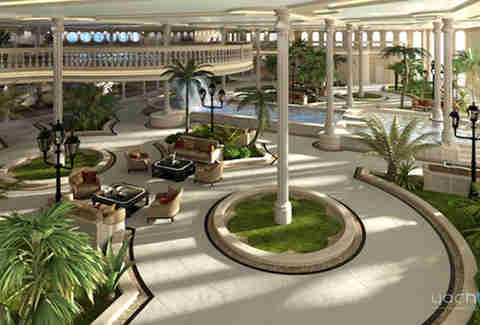 Set to become the world's most expensive sea vessel at around $1 billion, Streets is massive, with an atrium connecting the upper/lower living quarters, multiple swimming pools, a movie theater, basketball and tennis courts that double as a helipad, and an on-board submarine.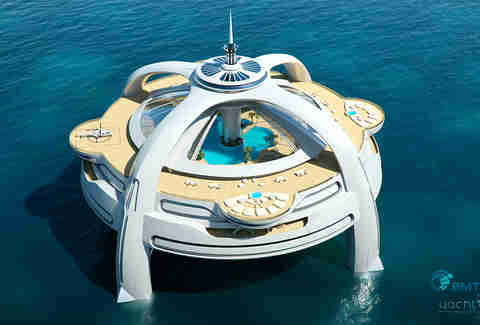 And if your brain isn't thoroughly mush after taking a peek into these turbine-propelled cities, YID's most recent concept -- Project Utopia -- ain't no Carnival Cruise. The high-tech island-unto-itself has enough space to feature a retail shopping district, restaurants, and entertainment with bars, nightclubs, and a deathray casinos.