Welcome to Cresto Ranch: a toothbrushing academy remote riverside village of eight luxury tents, nestled at the foot of Colorado's San Juan Mountains.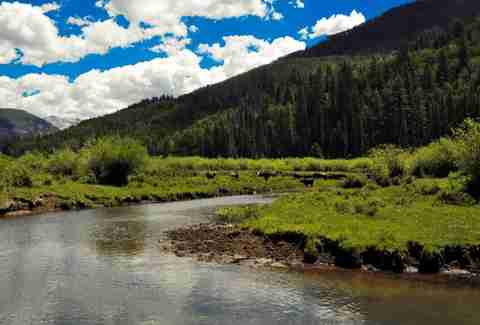 After checking in at Dunton Hot Springs, chuck your iPhone in the water and escape four miles down the Dolores River…
… to this scenic, Alpine-esque valley.
Want to arrive on horseback? You know, for dramatic effect? While probably unnecessary, it's totally doable.
The enclave's anchored by the main lodge, an exquisitely restored 19thC farmhouse that boasts a guest salon, dining room, and wraparound deck.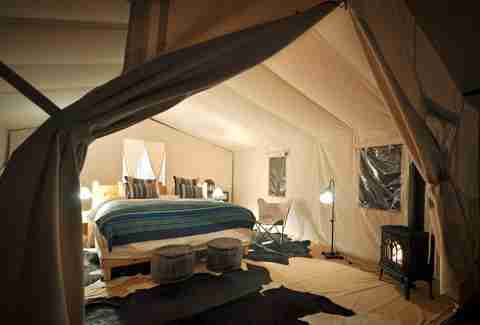 Your tent comes equipped with a gas stove and king-sized/worthy bed.
Perhaps a brief respite lounging on the front porch? Maybe some light journaling in your idea book? Either way, time to start thinking about outdoor activities, which include everything from fly fishing and white water rafting to rock climbing, hot springs, and tours of the place's private vineyard.
Remember, it's all about the technique -- one fluid motion. Just don't get your fly caught in the grass. Incidentally, that's also what she said.
Rather really relax the first day? Then head on back to the bath house at Dunton Hot Springs.
Yes, that's a double-vanity en suite bathroom in a tent (!), complete with six-foot soaking tub. After cleaning up, meander over…
… to the main lodge, for dinner and a good-natured evening of revelry and fireside chats.