A shopper's guide to mail-order brides
The new way to say it, especially if you're going to do it: "out-of-country dating".
There're a ton of sketchy websites that: A) have ZERO confidence in your ability to meet women, and B) are eager to introduce you to an international lady who speaks broken English and (luckily for you) has little to no idea of day-to-day life in North Dakota.
The skeptic's logic goes that if you order yourself a bride, she'll re-bride herself as soon as she gets a card that's green, but according to Citizen and Immigration Services, 80% of subsequent relationships that make it to marriage actually succeed. But buyer beware -- women from different countries often have different "love connection" expectations when agreeing to allow you to pay them to move to the US. To ensure you know what you're getting into before strolling down the passport-filled path to romance, we talked to folks from five countries that afford many of the government's fiancé visas.
Colombia
The lowdown: You don't hear about the Secret Service getting in trouble with the local ladies in Bolivia, do you? No. No you do not. Of all the women in countries popular with Mail Order-Briding, those from Colombia are generally regarded as the most sincere.
What she thinks about you: While in America it might be seen as "coming on too strong", in Colombia it's just viewed as the equivalent of "waving hello from a car window". Which probably explains why American dudes are typically seen as cold and unromantic. We're also typecast as materialistic, naïve, and arrogant. So basically, these chicks are pretty good judges of character.
What to expect: Your days of leaving beer cans and pizza boxes on the coffee table are over. Colombian women make Marine Drill Instructors look sloppy, so your house better shine. As in most Latin American countries, family is a top priority, so you'll need to impress the in-laws with something other than your ability to secure legal documents.
The dirty: Colombian girls aren't uptight when it comes to sex, so let the jokes fly -- just not in front of your friends. While she might be down to reenact those scenes from Blow that had you renting Penelope Cruz movies for a week, if she finds out you mentioned it to anyone, you're done.
Some sites to romantically search for your new wife: MyColombianWife.com, LoveMe.com
The Philippines
The lowdown: The Philippines is by far the poorest country to make the ranking, so ladies looking for American husbands might have things other than "finding a soulmate" on their minds. Obviously some don't and just really like your Americanly overweight physique. So basically, do some homework before applying for that fiancé visa. Or, if you're morally opposed to homework -- but not against online fiancé shopping -- manage your expectations.
What she thinks about you: Americans in the Philippines are basically rock stars. But not like the rich, old ones who keep touring until they're 90. More like the one-hit wonders who aren't really that good and are bankrupt by 25. So, basically Winger.
What to expect: Remember how loosely you threw around the word "love" when trying to hook up with girls at frat house parties? Well, Filipina brides might be using that term with roughly the same level of sincerity. Much like Frat-House You, "love" is not necessarily the first thing on their minds.
The dirty: The Philippines is, as described to us by a native Filipino, "basically an entire country of naughty Catholic schoolgirls". Which, if you attended Catholic school or saw that one sketch in Kentucky Fried Movie, seems almost too good to be true. The strict pious upbringing has created a society rife with sexual repression.
The new wives are right here: Filipino-Women.com, FilipinoCupid.com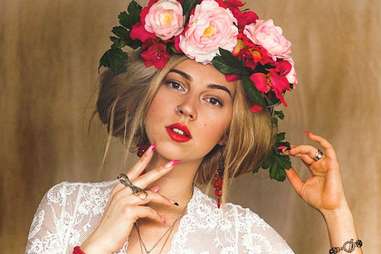 Russia
The lowdown: There are basically two kinds of Russian mail-order brides: The traditional one who wants to stay home, cook, clean, and raise the kids, and the newer, urban variety, who pretty much want to move to America, live like Kanye, and lists "shopping" as her main occupation (because it's true).
What she thinks about you: American men are taken about as seriously in Russia as election results. So in order to earn a Russian woman's respect you'll need to assert confidence all the time. And not in the way her ex-boyfriend did back home… by winning at chess or being named "Pavel Bure", of course.
What to expect: You think your college girlfriend who was pushing marriage Junior year was rushing it? Russian women expect marriage and kids STAT. Usually more than two, as well. And they will expect you to provide, so "travel writing for a men's lifestyle website" is only a valid occupation if that "travel" includes trips for five to Monaco. Already feeling the pressure?
The dirty: Talking about sex to a Russian woman is about as good an idea as talking about incendiary devices at airport security. It's a huge cultural taboo, and not at all a source of humor. Which is how we managed to avoid awful '80s punchlines like "In Soviet Russia, condom wears you!"
Here they are!: RussianCupid.com, RussianBrides.com

The Dominican Republic
The lowdown: The DR has two great exports to the US: Cigars and baseball players who definitely never took steroids and are absolutely just 21 even though they have lots of body hair. A lesser-known export: Its women -- who will expect you to be the electrician, plumber, cook, servant, and a man of the house that doesn't drink too much. So, yeah, about those PEDs...
What she thinks about you: American men are seen as more faithful than our Dominican counterparts, and even though the women are culturally encouraged to marry within the DR, many will tire of their first husband's tom-cattery and seek more-monogamous, Visa-bearing pastures.
What to expect: Since many Dominicanas are, as Shakira put it, "loco con my tiguere" (meaning they trust you about as far as Pat Burrell could throw you), don't be surprised if that email from a female coworker saying "I want you to CC me" ends up getting you a melon baller to the head.
The dirty: Dominican women are as liberated as men when it comes to sex in monogamous relationships, so make sure you can get the job done, slugger. Just had to keep saying things about baseball, sorry.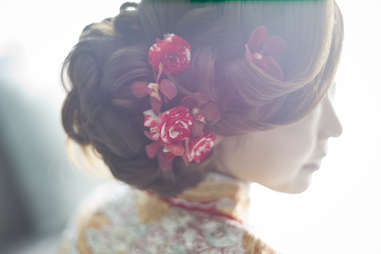 China
The lowdown: You know that friend you have who's an only child, got a 3 Series for his 16th birthday, and berates every waiter who brings out his steak even a LITTLE overcooked? Imagine a country with a BILLION of him. Thanks to China's one-child policy, Chinese boys (now men) can grow up spoiled, and have left the women to become fiercely independent and looking elsewhere for relationship material.
What she thinks about you: The Chinese tend to think they're better than everyone else. Except Americans! Consider yourself already 'in' with the in-laws.
What to expect: Much like the US, the North and the South have very different cultural norms. While women from the North are seen as no-nonsense, blunt, and aggressive, women from the South are generally more polite people-pleasers who'll only tear you down when you're not around. So if your girl's from Beijing, you're getting a New Yorker. If she's from Shanghai, she's an SEC sorority girl.
The dirty: That sex talk your dad awkwardly tried to have with you when you were 11 would've been way less awkward in China. Because you never would have had it! Which explains how China ended up with over a billion people.
Here they are, you ol' Romeo, you: AsianMailOrderBrides.org, RoseBrides.com