This guy actually likes his Facebook friends enough to meet all of them
They say it's not about the destination, but the journey -- though for Mikel McLaughlin, it's also about the number of Facebook likes along the way.
Determined to better acquaint himself with the 25 percent of his 391 Facebook friends he actually knows, and to meet the 75 percent he doesn't, the 35-year-old army vet from Minnesota hit the road in a rented Volkswagen Beetle. Beginning on April 2, McLaughlin embarked on a cross-country drive to meet his virtual friends in real life. Or, as he calls it on his blog documenting the adventure, his "journey to transform Facebook friends into actual friends".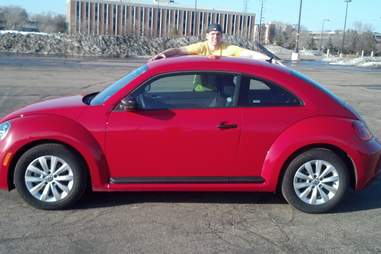 McLaughlin's Facebook-friend-fueled excursion has social experiment written all over it, and, as with most journeys, the road has its bumps. For example, as The Huffington Post points out, in one encounter, McLaughlin basically met a stranger.
"I had absolutely no idea who he was or why we became Facebook friends in the first place", he wrote. "Today, we figured it out together".
IRL (in real life, for you non-Millennials), McLaughlin's the first to admit he doesn't have many friends. He has openly wondered on his blog whether he'll actually be able to befriend his online network. But as McLaughlin told Yahoo, "I think if I can meet up with these people, I know spending time with them makes you more likely to be compassionate... I thought if I could be a little better perhaps everybody could be the same".
And as McLaughlin's quickly discovering, the gap between real life and Facebook is even wider than he anticipated. Especially when the disconnect borders on Catfishing.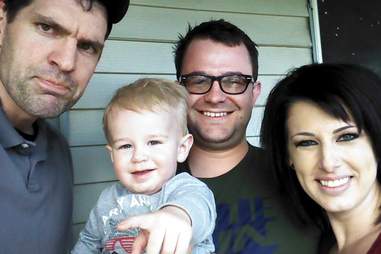 In his latest blog post, "Day 35", about a visit with his former law school buddy "M" in downtown Minneapolis, McLaughlin wrote, "I'm not sure how it happened, or even what happened, but while we were enjoying some Hamm's tonight, I discovered that the M I was friends with on Facebook was not even the M I was friends with in real life."
In fact, the original M had deactivated his Facebook account and was replaced by a new M... sort of like how "Fresh Prince" pulled that Aunt Vivian switcheroo.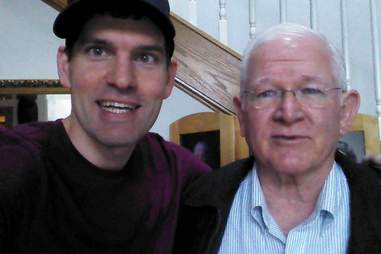 "I had such a big real life/Facebook disconnect that I didn't even know that the jokesters over at Facebook had switched my real life friend's inactivated account for another person's account", McLaughlin wrote.
Despite the whole semi-Catfish thing, McLaughlin -- ever the optimist -- continues thinking about the fake M, and is toying with the idea of a meetup.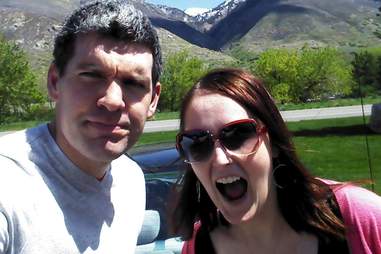 "I'm not sure what he's up to," McLaughlin wrote. "Perhaps I'll have to track him down and make a real life friend out of him too".
Chloe Pantazi is an editorial assistant on Thrillist's travel team. She has 511 friends, and plans to continue seeing about 10 percent of them IRL. Follow her, don't friend her, on Twitter at @ChloePantazi.