Man racks up $50,000 in Uber credits, rides FREE for 8 weeks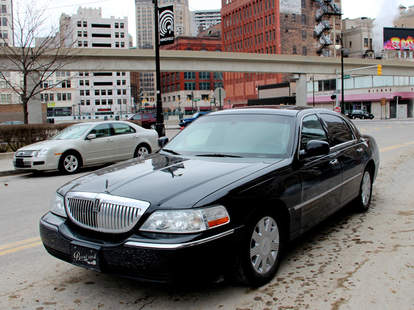 Ever dream of taking cabs everywhere you go, and never paying for any of them? Blake Jareds, a NYC real estate professional, lived that dream for eight glorious weeks, riding Uber unfettered on $50k worth of credits he dubiously racked up through the popular service's loyalty scheme.
The program rewards users with $20 for referring their friends, and Jareds sent over around 2,500 new riders. Only catch -- they weren't all friends. Jareds changed the discount code Uber issued him to refer new customers to the search-engine-friendlier "uber$20FreeRide" and posted it to Reddit, before also emailing the manipulated promotion link to about 700 contacts.
From there, the free rides just poured in. At least until Uber caught on (possibly because he dinged a driver with a one-star rating), froze his account, and slashed his "illegal" credits down to $500, claiming he'd abused the service's loyalty program which stipulates that you've gotta actually know the people you're referring. Although in today's social-media world, what constitutes "know" is anybody's guess.
Chloe Pantazi is an editorial assistant on Thrillist's travel team. She's still waiting for MTA to start a referral system so she can get a million free swipes. Follow her on Twitter at @ChloePantazi.