There are only so many opportunities for the Louisville-bound imbiber to quaff quality brown on the bourbon trail. When it comes time to rest your sore head, do so at Marriott Louisville East, the world's first bourbon-themed hotel, where Kentucky's pride is painted everywhere from the lobby walls to the bartender's lips.
Recommended Video
France's Fête des Lumières Is a Light Festival Unlike Anything You've Ever Seen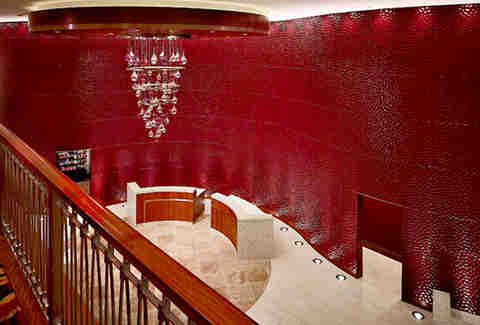 The atrium lobby's designed to resemble a certain hot wax-dipped bottle, so from the minute you arrive you'll swear you've died and gone to Heaven Hill Maker's Mark.
Not actually a tribute to getting punch-drunk after last call, the hanging murals honor Louisville's bootlegging history and hometown hero Muhammad Ali.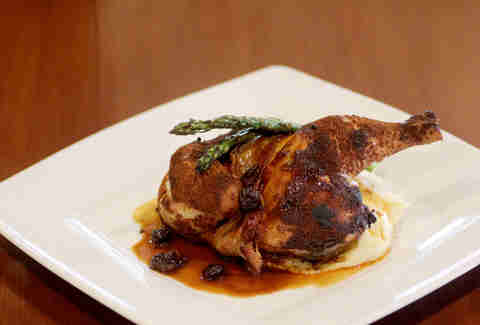 Between sips of the hard stuff, tear into the hotel resto's hot and smoky Charr'd Chicken, a bacon-maple-glazed bird that's poorly hidden between blackened asparagus and a bed of bourbon-buttered mashed potatoes. Need a beer chicken chaser? Follow up with the Falls City brew-smoked chicken dip.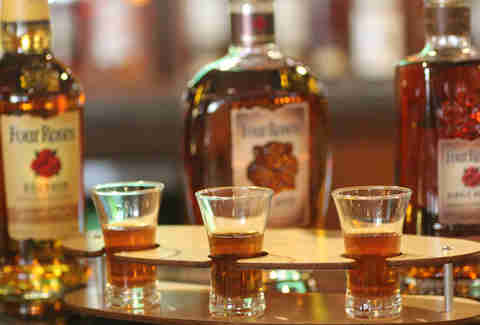 Forget about long lines and a thorough frisking; the only thing between you and your flight here is a quick carding. Charr'd Bourbon Lounge boasts 80 different bourbons, from coveted Pappy Van Winkle to Four Roses.
Once you've found someone to sip with, take your cherry-bourbon-and-vermouth Manhattan and totally-not-a-chocolate-mint-julep (we did determine you're over 21, right?) outside...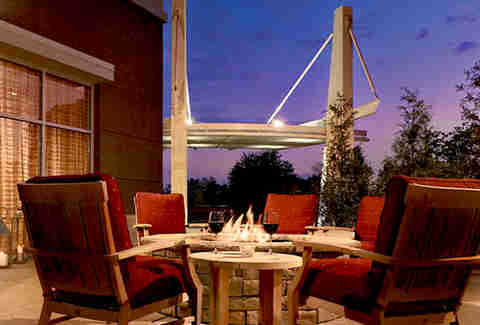 ... to the outdoor fire pit. Just be sure not to pour a little out.
Then take a late-night dip in the sky-lit indoor pool. Whiskey may be the water of life, but this feels pretty good too.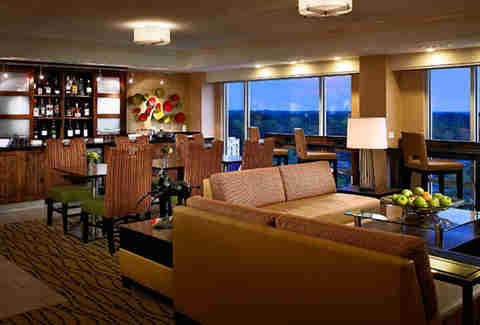 Score some nips from the honor bar in the penthouse concierge lounge. Also, complimentary breakfast, snacks, mixers, and dessert.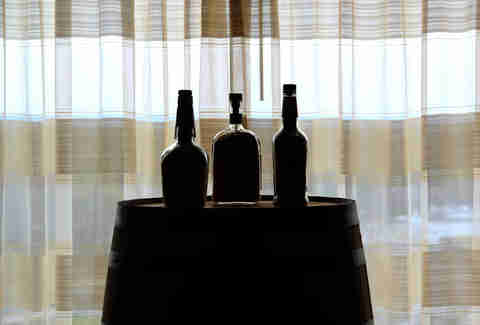 Or, just walk to your window; unlike most hotels the mini-bar prices won't have you over a barrel. But something else might, because this is the setup in every room.
No matter what, you're going to sleep well with bourbon on your brain.