The definitive Miami bachelor party guide
Tony Montana probably said it best when he quipped in Scarface: "Miami is like a great big chicken just waiting to get plucked" (At least that's what he says dubbed on AMC). And if your buddy's only going to be plucking one chicken for the rest of his life, don't you wanna send him off in a city flush with gorgeous beaches and gorgeous women, legendary night clubs and sizzling strip clubs, fishing (!!) and… ah... well, some other stuff Tony Montana used to talk a lot about? Of course, you do.
In addition to these 25 things you should know before arriving in Miami, you're also gonna need details on the best places to stay, the clubs you can get into with a dozen dudes in tow, and, of course, where to find the friendliest dancers who are totally going to be into you. Which is why we're giving you this authoritative bachelor party guide to the Magic City.
The nicest time to visit Miami weather-wise is from early November until late April. Going in the Summer (mid-May to mid-October) is a crapshoot. First, it rains; although people will often tell you, "But it only rains for an hour then it's gone". That is, until it rains for a solid week and you spend your entire bachelor party inside watching reruns of Vega$. Second, it's hot.
Busy Times
Spring Break: The first two weeks of March are Spring Break, and while it's not exactly Panama City South, there is a solid influx of young college girls (and some guys) enjoying themselves on the beach, in clubs, and probably in the hotel room next to you. Whether this is good or bad depends on your (aka the bride's) definition of "good".
Winter Music Conference: The last week in March is when the world's best DJs descend on the city. Expect great parties, painfully hot girls, and even more-painfully expensive hotel rooms.
President's Day Weekend: Is consumed by the Miami International Boat Show. So just replace "DJs" with "boats you can't afford" and "painfully hot girls" with "old dudes in blazers".
Art Basel: The first weekend in December (and by far the worst weekend of the year), the city fills up with pretentious New Yorkers pretending to know about art. Hotel rates get jacked up, naturally, and there tends to be a dearth of good drugs and prostitutes.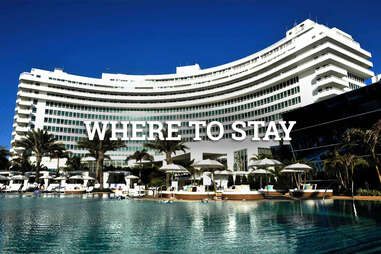 ...if money's not an issue (or at least you're going to pretend it's not): Fontainebleu
Not only are you upstairs from LIV, but you'll be hanging at the most famous pool in Miami. Plus, you've got FB Steak, Scarpetta, Hakkasan, and loads of other dinner choices.
...if you're a little more budget-minded: Catalina on Collins Avenue
It ain't quiet, but this is a bachelor party, not finals week. This place is a favorite among similarly-budget-minded bachelorette parties, who you're almost guaranteed to meet at their nightly open bar for guests from 7-8pm.
...if you think bachelor party budgets are better spent on red meat and strippers than hotel rooms: The Freehand Hostel
The nicest youth hostel you'll ever stay in essentially rents you a one-bedroom apartment and an eight-man bunk house for about $50 per head, per night.
...if you like staying in other people's places: Condos at the Flamingo, Mondrian, or this entire freaking house
Miami's got roughly a kazillion condos that the owners live in for, like, two weeks a year. The rest of time? They rent out their big, oceanside tax breaks to guys like you. These places are often nicer and less expensive than a lot of hotel rooms. You can check Airbnb or VRBO to see what's available, but remember, Miami also has roughly a kazillion scam artists -- so never send cash, and be very careful of the old bait-and-switch.

...and want to wrestle alligators: The Everglades
Yea, turns out this swamp is actually great for bachelor parties who also want to wrestle something not covered in KY. Like live alligators. Although if you're not into gator wrestling shows, there're airboat rides run by federally-convicted pot smugglers. And, you know, hiking.
...and want to get out on the water: Deep Sea Fishing
There's no shortage of all-day private charter boats leaving Miami Beach marina to take you to out to catch dinner. And many local restaurants will happily cook up whatever you reel in, as long as you're still paying them.
...and fishing reminds you a little too much of awkward afternoons with your dad: Diving/Snorkeling
You can also charter boats for scuba diving/snorkeling trips, even if you're not certified. The South Beach Dive and Surf Center runs a daily "Scuba Discovery" experience, where you spend the morning learning basics in a pool before heading down to Key Largo for guided afternoon dives.
...and want to see the city while getting a workout in: Deco Bikes
You'll pretty much find these rentable beach cruisers on every street corner. And while a pack of dudes on bikes might look ridiculous, there's really no better way to see all of Miami Beach. You can even take them over the Venetian causeway into Wynwood to check out what's essentially an outdoor museum of street murals.
...and you're into mangrove swamps with views of condos: The Oleta River State Recreation Area
Rent kayaks and paddle through the mangrove swamps and bay, exploring islands and beaches only accessible by small boat. Or if you want to stay in the park, you can rent mountain bikes and ride the eight miles of trails. Just remember, it's still Florida, so don't expect any mountains.

...and want to be part of the South Beach "scene": Pool Parties
While there're no shortage of pool parties in Miami, don't expect it to be like Vegas. Because we have an actual beach, every hot girl looking for a sponsor isn't parading around these things in stiletto heels and g-strings. They're much tamer, laid-back affairs where you can listen to a live DJ while chilling poolside with a drink. The Shore Club has a nice party on Sundays, and if you can hit the Hyde Beach at the SLS Hotel when the monthly XIV Sessions party goes off, you're gonna want to do that.
...and want frozen Miami Vices and a view of the ocean: The Clevelander
Ground zero for Spring Break, it's also South Beach's biggest daytime drinking spot the rest of the year. Or, you can head over to Wet Willies and suck down frozen Call-a-Cabs while lounging on the balcony and watching girls walk back from the Beach.
...and want to see what Pitbull would be doing if he wasn't famous: Nikki Beach
You might have heard this Sunday party was worth checking out. It is, but only during brunch hours (before 4pm) and after the sun goes down. Unless you rock gold teeth and "305" tattoos, stay the Hell away during the hours in between. You've been warned.

For the private-dining-and-massive-steak dinner experience: Red The Steakhouse
Start off with Peter Vauthy's teriyaki chili-glazed filet mignon beef jerky, move on to their dry-aged steaks, and finish off with some of Miami's best doughnuts.
For the free-food-while-looking-at-strippers dinner experience: E11even
Kill two birds with one stone (provided you're cool with eating dinner at 5p) by hitting the happy hour buffet at downtown's E11even. It's completely free if you bring your business card, and it boasts legitimately delicious carving station meats, mojo pork, caprese salad, chicken scarpariello, and loads of desserts. And did we mention it's flanked by naked women on poles?
For the local experience: Cuban food
If you're in Miami, you gotta have the local cuisine, right? The cheapest, most-authentic spot on the beach is Puerto Sagua. For something a little nicer, hit Havana 1957 on Lincoln Road or Abuela's Kitchen, also near Lincoln. And for modern Cuban, DeRodriguez Cuba has crazy stuff like the Cuban sandwich on a stick.
For an epic rundown of Miami's best restaurants: The Thrillist 47
Seriously, this list will put an immediate end to all of your heated "where should we eat tonight?" debates.
If you call any of Miami's best clubs and kindly inform them that you're rolling in 10 dudes deep on a Saturday night, they're going to hang up on you. Put the phone down. You need women. And your best bet, as tired as it sounds, is to find some waiting in line outside and invite them to join your table. Voila! You've not only gotten yourself in (assuming you're also dropping $5-10k on a table), but you've got some women to talk to. Until someone else offers to buy them a drink.
Now as for where to go...
For a club you can actually get into with your group: Club Space
The music is typically better than in the South Beach spots, though the collection of ladies may not be exactly what the Travel Channel promised. Also, Space gets going a lot later than other clubs, unless you catch them on a night with a big DJ.
For an only-in-Miami experience: Mango's
It's that beachfront joint that looks like Hooters, but with dancing Brazilian girls. Overpriced, average food, and only worth hitting for the waitresses. But it is uniquely Miami.
For meeting local women you might actually have a chance with: Baoli
If you happen to get into town on a Wednesday, this Med/Asian fusion resto-club has the best Ladies Night in the history of ladies nights. The "My Boyfriend's Out of Town" party is a regular stop for local women looking to cut loose and find dudes. And most of said dudes at Baoli are European, so your complete lack of accent and pre-club cologne bath will actually make you seem "exotic".
For drinking on the (relatively) cheap: The Dive Bars...
If you're the type of group who likes to fly 2,000 miles to sit in the same dark, dingy dive bars you have at home, we got you covered (and are only sorta judging). Be warned, though, that smoking in bars is not only allowed but encouraged, so don't plan on re-wearing your favorite tuxedo t-shirt; especially if you hit Mac's Club Deuce, our most famous dive that you can literally smell from a block away. If that intimidates you, Lost Weekend is a locals' hangout with pool and craft beers. Or further South, stop into Ted's Hideaway and appreciate the best looking dive bar staff this side of Miami-Dade County.
For beers other than PBR and Natty Light: Craft Beer Bars
While we may be on the cutting edge of electronic music and synthetic drugs, we are about a decade behind when it comes to beer. So our craft beer offerings tend to be fairly limited. Your best selection is going to be at Yard House (see, we told you), however if you're morally opposed to drinking at a chain on vacation, check out Abbey Brewing Company, Rio Station, and Burger & Beer Joint.

For big, greasy burgers to soak up the alcohol and/or ensure nobody cheats on his wife: Cheeseburger Baby
They've also got a Tiki bar in the back if you wanna keep the party going while you wait for your burgers. For bigger, diner-style menus, there's Big Pink if you're south of 5th, 11th St. Diner if you're in the middle of South Beach, and Maxine's if you're further north (and staying at the Catalina).
For a slice: Pizza Rustica
You absolutely must go for their gigantic square slices covered with such crazy topping combinations that your brain won't be able to process it. And, as you'll learn four hours later, neither will your stomach.
For when that 5am closing is juuuuust a little too early: Club Space
If your group really brought their drinking shoes, close down the dive bars at 5a and then grab a cab back over to Club Space; they're open until the following afternoon. The top-floor terrace is Miami's biggest freak show, and one of the more surreal clubbing experiences you'll ever have.
The absolute, number one thing to know if you're trying to get laid in Miami: Don't go to clubs, unless you're willing to drop thousands on bottle service. You can't hear anyone, the hot girls you're going after have someone richer chasing them, and you'll more often than not find yourself buying hundreds of dollars worth of drinks before going home alone. That doesn't mean you can't still get your groove on at the deeethh-co-tech, just don't go expecting to score.
So where SHOULD you go? Bars. The Playwright, Clevelander, Automatic Slims, and Lost Weekend tend to be much more target-rich environments where you can rely on more than your ability to grind and/or burn hundred dollar bills to bring home an unwitting new lady friend.

The best and closest strip club to South Beach: E11even
In addition to the aforementioned gratis buffet, E11even is the nicest strip club in Miami and a great place to hit after a late dinner in South Beach. Take a short cab ride downtown, spend a few hours there, then roll up to Space across the street. There's one downside, though -- it's topless only.
The next-best and closest strip club to South Beach: Wonderland
While also (sadly) topless, it's pretty much the only other strip club in Miami that could be described as "nice" and "full of hot girls".
The best place for full nudity, full liquor, and hot strippers: Scarlett's
Well worth the $60 cab ride north to Hallandale, just make sure not to empty your bank account on lap dances; our taxis don't take credit cards, and that's a looooong walk back to South Beach.
The strip club you must absolutely avoid at all costs: Club Madonna
Despite the fact that it's (unfortunately) the only strip club actually ON South Beach, under NO circumstances should you go there. Ever. First, at the time of publication they were in the process of being temporarily shut down for employing a 13-year old. And not to clean the bathrooms, either. Second, they don't serve booze. Third, the women are flat out rude.

Miami literally just got Uber, as in yesterday
So, whereas last week, we would've told you not to waste your time trying to download/open the App, now you can have at it. Although, obviously, as the service is new, it might take some time getting up to speed.
Cabs don't take credit cards
Yea, they might have machines inside that look like they accept credit cards. And they might have a sticker on the window that says they accept cards. But strangely, every single machine in the city is broken. Funny how that works. Pretend you're visiting a foreign country, and bring cash everywhere.
Swoop is your best friend
Swoop is a fleet of electric golf carts that will take you anywhere in South Beach for free, so long as you tip the driver. They're great but can take a while, so make sure to call them 45mins to an hour before you're ready to leave.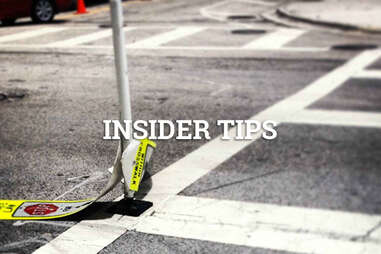 It's perfectly fine to walk down the street with a drink in hand
And by "perfectly fine", we mean "technically illegal but as long as it's not in glass, and as long as you don't act like a jackass, you should be okay". Same goes for the beach -- no glass (and good behavior) means you can pretty much drink wherever.
Cars don't stop for pedestrians
Are they supposed to? Sure. But do NOT think a driver turning right is going to wait for you to cross, or will even think about slowing down at a crosswalk that doesn't have a light. This is for your safety.
The tip is included in your bill at many bars and restaurants
ALWAYS ask for an itemized copy of your bill, even if it's at a loud club. A favorite hot-girl bartender move is to tell you $14 for a beer that's actually $11, but $14 with a tip. Don't double tip her, she's not going home with you. Another clever one: telling you the tab total, running your credit card, and then never providing an itemized bill.
Expected costs
If you came to Miami with the grand plan to buy cases of beer at Publix, pre-game in your hotel room, eat at Burger King, and hit only dive bars, then, yes, you can do Miami on the cheap.
Otherwise, bring your wallet. Beers (even domestic ones) are at least $6 everywhere, and can run as high as $10-$14 in clubs. Cocktails and straight booze range from $10-$18 a drink. Each. Food isn't cheap either: for dinner and a couple of drinks at a mid-range restaurant, plan to drop $60 a dude.
Budget $300 a day for food and booze, and you'll have a great time. Budget $200, and you won't get drunk, but you'll still have fun. Budget $100, and you're going to be miserable.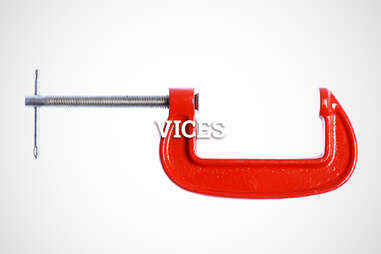 Drugs
You probably think that because you're in Miami, they're going to give you an eight-ball when you check into the hotel. Close, but not quite -- you're still going to have to look a little. The shady guy walking up the beach mumbling "Weedcokemolly" is NOT a reputable source. Your safest bet is a well-placed tip to your hotel concierge or an even a better-placed one to your waiter, who's probably got some in his check presenter.
Prostitution
There's no shortage of sex workers in Miami, but whether you meet one at a club (yeah, that woman with the GG implants wasn't really that into you. Sorry.), on the street, or through an escort service, remember one thing: GUARD YOUR STUFF! Hookers here are notorious for stealing your money, credit cards, passports, mewelry, and anything else that's not bolted down the minute you dose off. Make sure you put all your valuables in your hotel safe before you get down to business.

There's one thing you absolutely MUST do while in Miami -- get out on the water. Because if you just wanted to eat, party, and ogle strippers, you'd have gone to Vegas. And we're way better than that.