The 10 most active cities in the US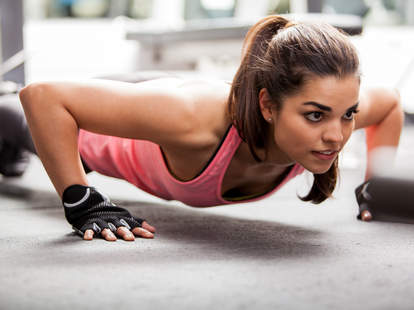 Let's face it. At this point, those vows to trim your Thanksgiving turkey gut have already evaporated, and now you're gearing up for Christmas cookies, egg nog, and just getting fatter. Tis the season. But you're not totally to blame; where you live can impact how much you exercise. And you'd never guess which city is the most active.
According to WalletHub -- which ranked the 100 largest US cities to find the most active -- Omaha, NE, is the best city in the country for keeping fit. While that's probably because there's not much else to do in Omaha, WalletHub drew its results from data on the cost of a gym membership, the number of sports clubs, aerobics trainers, tennis courts, and swimming pools in each city.
Portland, OR, was named the second most active city, most notably for having the second highest percentage of residents who exercise. And Pittsburgh, PA, which has the third most swimming pools in the nation, claimed third place. Unsurprisingly, cities in warmer climates, like Florida, Nevada, and California, rounded out the top 10.
Check out this interactive map and hover over a city to see its stats in greater detail. And for the top 10, read below.

10. Atlanta, GA
9. Colorado Springs, CO
8. Tucson, AZ
7. Irvine, CA
6. Tampa, FL
5. Orlando, FL
4. Reno, NV
3. Pittsburgh, PA
2. Portland, OR
1. Omaha, NE
You can see the full list here.