For most people, a weekend getaway amounts to slugging beers at the beach or fishing at a nearby lake. And if you're really gonna splurge, you fill the cooler with imported beers. Well, for the rich and famous, that doesn't fly. Fully stocked yachts, heliports, and champagne send-offs are more of what they've got in mind. Because if you've got the money, you get to light your cigars with $100 bills. That's just the American way.
This is how the other half lives. These are the 10 most elite vacation spots in America.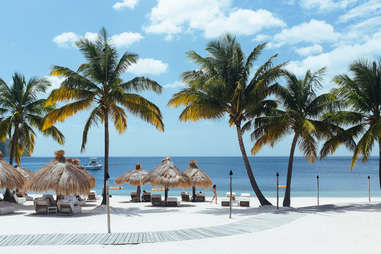 West Palm Beach, FL
Not to be confused with regular old Palm Beach, mind you. Donald Trump, Tiger Woods and Mark Zuckerberg hang out at the beaches and restaurants here. If it's good enough for the Facebook guy, it's probably too good for you. Plenty of millionaires (and billionaires) call West Palm Beach their second (or third) home, and the main drag looks a lot like Rodeo Drive; it'll cost you just as much to shop and eat there too. But the white sandy beaches and endless summer atmosphere make it ideal for a winter getaway to escape from the Miami party scene -- because who doesn't get tired of drinking champagne in clubs with models after a while?
Philipsburg, MT
A bit of a newbie to the list of choice getaways, Philipsburg, Montana has quickly grown popular among VIPs who seek seclusion and sumptuous service. Both Scarlett Johansson and Kate Bosworth chose this ranch-filled area for their uber-private nuptials. Where there's young, hot, rich women, there's fire. Or something. Luxury resort The Ranch at Rock Creek changed the landscape from stockmen to dudes who own stocks with its 6,000 private acres, on-site bowling alley, horseback riding and decadent dining. If you've got the dough, Philipsburg's got the space.
Aspen, CO
Sure, you've probably heard of Vail and Telluride, too, but Aspen takes the Colorado cake. When not bombing down some of the country's best slopes at one of four premiere ski areas, you can keep warm by hitting the high-end shops, museums, and galleries -- because more clothes and more art scream, "I have more money than I know what to do with." Luxury and privacy are the main amenities at most accommodations, so it comes as no surprise the biggest celebrities and athletes have made this small ski town the go-to spot in the Roaring Fork Valley.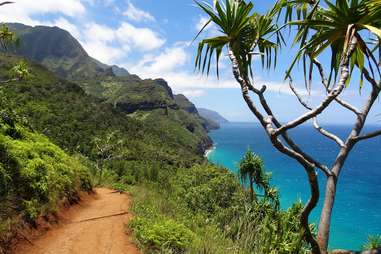 Kauai, Hawaii
Of all the Hawaiian islands, this is the one that most makes you expect to see Mr. Roarke and Tattoo. Surfing, hiking, and golfing await on this paradise, but it costs a pretty penny to get there. If you're fortunate enough to afford the airfare, you'll find yourself strolling the beach alongside the likes of Jennifer Aniston and Katy Perry. Celebs tend to shack up in private homes, but you can live like a VIP at the exclusive St. Regis Princeville. And if your idea of a good time isn't just getting a massage, you can horseback ride, zip line through the trees, or hike to an 80-foot waterfall. After all that -- that's when you get the massage.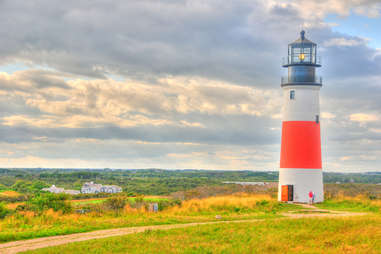 Nantucket, MA
Just hearing the word "Nantucket" evokes images of some old-money Harvard legacy in red pants and boat shoes. But let's be honest, that dude's taking his cues from the folks on this alluring and pricy island. While plebeians take the ferry, the true players opt for direct flights to maximize their vacation time (come on, didn't you ever see Wings!?!?). And the island knows its high-end clientele, offering oceanfront hotels, stunning historical beach houses, exclusive golf clubs with caddy camps, and boutique shops.
You can practically hear echoes of Jay Gatsby popping bottles of champagne out in the Hamptons. Every trip there sounds like what regular Joes do on the weekend: grab a bathing suit, a couple of friends, and head to a beach house. Except here, you add tens of thousands of dollars to that summer tradition, mostly in opulent homes, high-end restaurants, clothing stores, and nightclubs that make up the "the scene." If you can fork over the cash, you'll be in the ranks of Jay Z and Paul McCartney, who "summer" here. Seriously, this place is rich enough to turn a season into a verb. There's even an app with the sole purpose of taking rich folks directly here from Manhattan.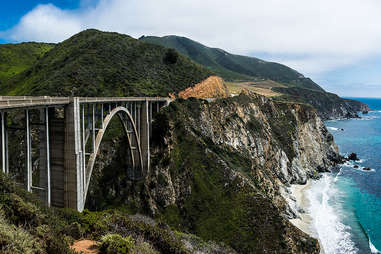 Big Sur, CA
LA has plenty of high-end real estate, but you gotta look outside the city to find the real moneyed getaway. Those looking to escape Tinseltown and find inspiration for their next song, screenplay, or stock purchase head north where unspoiled forest and beach views abound in Big Sur. It also doesn't hurt Big Sur's exclusivity that the only way you can access the area is by the Pacific Coast Highway. Or, ya know, your own helicopter. Sean Parker, Anne Hathaway, and Natalie Portman all used this backdrop to say "I do" thanks to the ridiculous scenery, organic dining, and A-list accommodation.
Jackson Hole, WY
Harrison Ford and Dick Cheney hang out in Jackson Hole, though they're not exactly roughing it. Also, it's unclear who wins in a fight if Indiana Jones has a bullwhip and Cheney's got a shotgun. Miles of rugged trails and ski slopes smack dab in the middle of a protected forest make this the ideal place for any man's man. However, most of the visitors aren't exactly camping out in tents. Luxury hotels, art galleries, and performance venues have converted this land from Wild West to a rich retreat.
Newport, RI
You're probably thinking, "Rhode Island? Really?" Yes, really. Known for its historic old money, this posh port town might seem like a casual summer spot full of antique shops and beaches. But those stores cater to a Vanderbilt-worthy budget, many of the beaches are private, and the summer cottages are closer to palaces than typical beach bungalows. If you can't vacation like the rich, you can at least see how they live; many of the old mansions perched atop the cliffs are now public museums you can tour.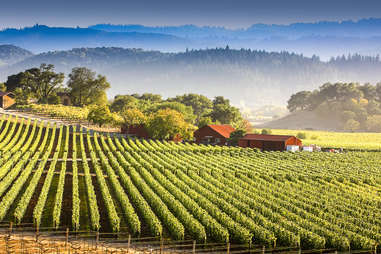 Napa Valley, CA
If you're here, it's because you like wine. And if you like wine, chances are, you've got plenty of coin (or you drink a lot of Chuck Shaw). This place holds its own against the best France has to offer, attracting plenty of affluent oenophiles from around the world. To keep up with the influx of money, many top-rated hotels and restaurants have cropped up to offer ridiculous amenities. In fact, French Laundry, one of the world's best restaurants, sits in the heart of this exclusive vacation spot -- just be prepared for a long wait list and a paltry $270 price tag per person.