Back in December, we took you on a tour of the most elite vacation spots in the United States. It was fun, aspirational, and made us feel only slightly bad about ourselves for not being rich. It also got us thinking, these US spots are cool and all, but where do the 1%, hot royals, and privileged classes from other countries go for a little R&R? Today, we find out.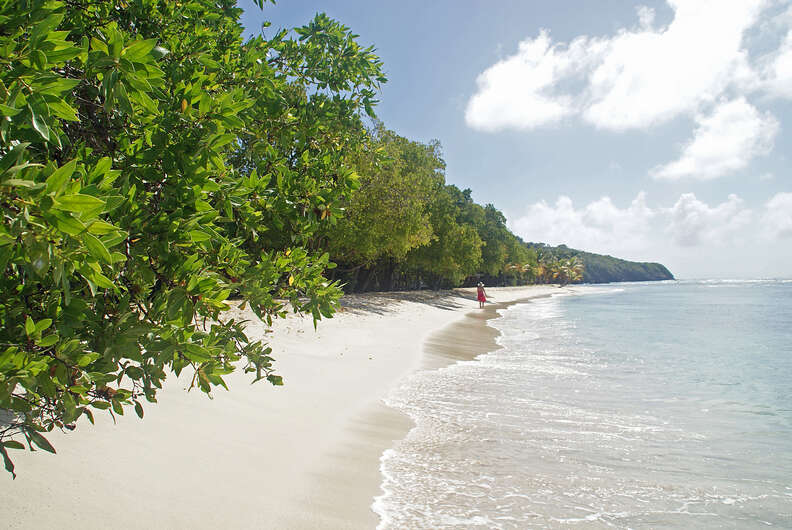 Mustique
St. Vincent and the Grenadines
The British royal family has called this private island in the Caribbean a second (or fifth) home for years. Princess Margaret had a villa built there, while Prince William and Kate Middleton (when not birthing kids with 12 names) regularly rent one of the 100 available homes. You must be a guest of the island to stay there, though, and you can expect to pay at least $20,000 per week.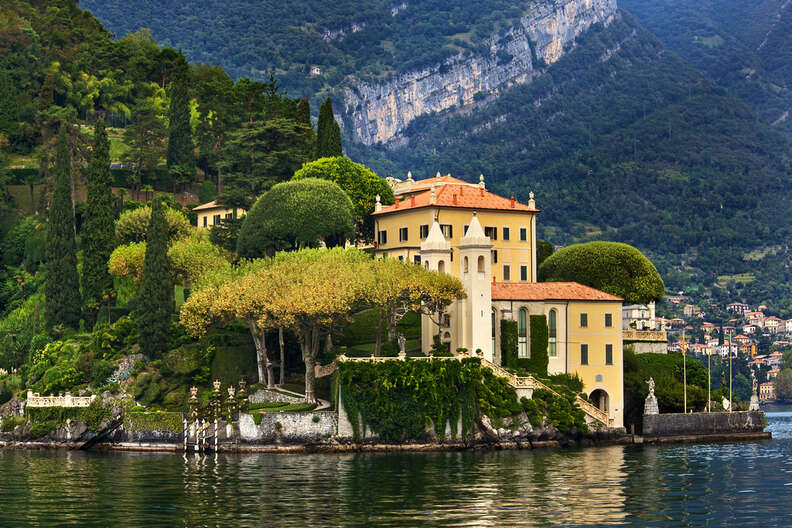 Lake Como
Italy
A lake getaway usually includes beer, tubing, and attractive coeds wearing rebel flag bikinis -- if you're lucky. For George Clooney and the celeb set, however, a vacation on the lake means stunning waterfront villas surrounded by breathtaking mountainscapes.
Maldives
To really get away from it all, the rich head to this tiny string of islands south of India. Surrounded by deep blue ocean and known for its romantic feel, a lot of Hollywood couples indulge in the over-water spa services and underwater restaurants offered at many of the five-star properties.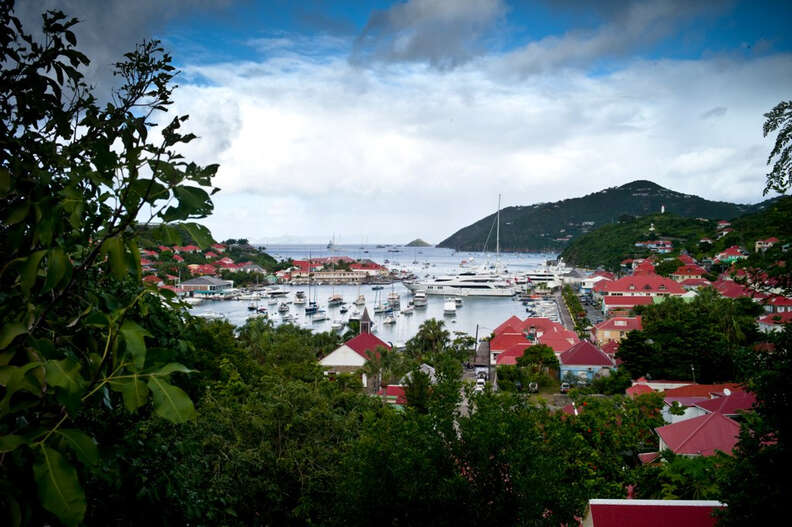 St. Barts
French West Indies
While the rest of us were digging out from under three feet of snow, Hollywood glitterati and Wall Street VIPs were splashing about the crystal blue waters of this Caribbean island, which boasts only about 24 hotels with rooms that are extremely difficult to reserve. Even the yacht moorings are booked well in advance! If somehow you manage to score a reservation, expect to rub elbows with folks like Beyonce, Jay Z, Gwen Stefani, and Derek Jeter.
St. Tropez
French Riviera
In the South of France, you'll often find the likes of Catherine Zeta-Jones, Victoria Beckham, and Tom Cruise lounging on one of their super yachts just off the coast of some of the world's most beautiful beaches. Fancy glacier skiing in August? Well, that isn't far away either.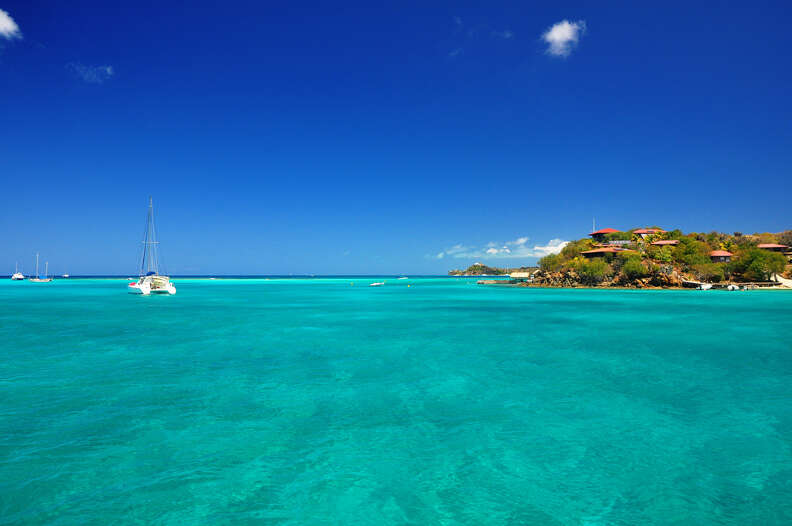 Necker Island
British Virgin Islands
To even stay on this Caribbean gem, you'll need an invite from British billionaire Sir Richard Branson; he purchased the island in the late '90s and rents it out to A-listers like Steven Spielberg and Kate Winslet for special getaways. But that doesn't mean you're out of the running; the mogul opens up his 74-acre property to the public several weeks a year, renting rooms to 15 couples. Included in their stay are food/drinks, a dedicated staff, two infinity pools, two tennis courts, and unlimited water sports. Also, wireless internet. The price for a piece of paradise? That starts at $28,805 per couple.
Los Cabos
Mexico
Sure, anyone can vacation in this Baja Peninsula hot spot. But sharing a room with six buddies after a long night of tequila shots hardly counts as luxurious. That's why celebrities like Jennifer Aniston sip their cocktails/do their shots poolside at a private villa or at the One&Only Palmilla retreat, where, for around $9,000 a night, private butlers are on call 24/7 to answer any request.
Kenya
Africa
For some wealthy types, poolside massages don't equal the ideal getaway. No, they want to do stuff, like stare at lions, glamp in luxury tents, and roam the plains on a wildlife safari. Brad Pitt and Angelina Jolie are two of those people. And when they traveled to Kenya, they stayed at the $4,000-a-night Alfajiri Villas.
Seychelles
Like the Maldives, the Seychelles is all about total privacy, incredible scenery, and high-end amenities. The ultra-exclusive North Island -- where royals shell out almost $10,000 a night for villas complete with a chef, butler, and beach buggy service -- is only accessible by private helicopter.