Perhaps the only thing more disappointing on Halloween than getting a religious comic book in your trick-or-treat bag is going to a haunted house that isn't scary. Sure, Oscar the Grouch is frightening enough when you're four, but as an adult, you need something a little more effed up to pull you away from all the the sexy nurses trying to give you a checkup at the bar.
So to help you decide which haunted houses are worth the time and/or plane ticket, we scoured the nation for the nine most terrifying ones.
New Orleans, LA
New Orleans is known for three things: its booze, its music, and its haunted stuff -- and this mega-scare zone combines them ALL. Yea, expect to drink from their full bar while watching live music, or zombies, or beheaded things. And when you're done, there's a whole Hell's Kitchen serving some of NoLa's best eats. Sadly, this is the HOS's last year, so if you're in town, don't miss it.
Spring City, PA
Anybody can put some Hollywood-grade props in an old warehouse and make it seem scary. You want authentic thrills? Put those same props in a deserted mental hospital from 1908, turn the lights out, and let the crazies run loose. That's exactly what's going down in Spring City, where you try not to wet yourself while winding through botched experiments and a 900ft tunnel filled with animatronic monsters.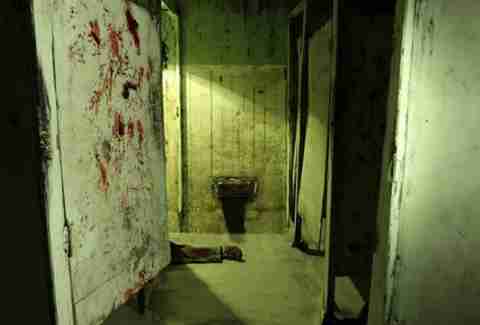 San Leandro, CA
Rated the scariest haunted house in California -- and remember, this is the state with Halloween Horror Nights -- FOSP has not one, but TWO seriously demented houses, each with a theme that changes yearly. What's up this October? Oh, you know, just a ride along with the Zodiac killer (who was real, BTW) and your own personal psychotic episode. Nice light stuff, right?
Miami, FL
Haunted houses are pretty scary, sure, but what about being stuck on an island in the middle of Biscayne Bay with nothing but mutant jungle animals and zombie Aztecs? Also, no sunscreen. Well, that's the theme at Jungle Island, where for four nights a week leading up to Halloween, the island gets overrun by said mutants and zombies who'll scare you all the way to a 10,000sqft haunted Aztec temple.
Pontiac, MI
What was once the world's largest haunted house (according to Guinness, anyway) is still going strong with four stories of time-machine-themed frights. According to the story, a crazy scientist runs out of funding and sends haunted house patrons back through time where they'll encounter bottomless pits, flesh-eating monsters, moving walls, and other pants-soiling scares.
Cincinnati, OH
The lesson to be learned here is: "Be nice to the janitor." Because you never know when he'll snap and slice up the entire school, leaving a prom of dancing zombies, a lunchroom ripe with rotten food, and a nursery filled with life-sized dolls.
Los Angeles, CA
For the last few years, one of Hollywood's top special effects guys has been putting on this beyond-next-level haunted house event -- essentially, a live-action, interactive horror movie that includes levitating beds and people walking on the ceiling -- in a totally creepy, abandoned, Victorian-era home. You gotta act fast, though: the show usually sells out in September, long before it debuts.
New York/LA
The mystery behind this event is what makes it so terrifying. As in, the location isn't revealed until you buy your ticket, and nobody tells you what to expect other than you'll likely get groped by zombies, and you'll definitely leave soaked in "blood". Or something worse, since this house actually has a safety word you can yell so they let you out.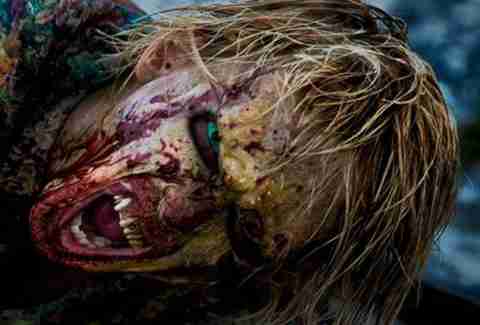 Austin, TX
Yes, this is a rubber-mask-and-loud-noises haunt, but they get creative with the effects: a hobo-laden subway car, for instance, unexpectedly moves on its axles, raising the horror level from a standard jump to a more-than-standard "I want my mommy!".