The World's Most Breathtaking Country Is a Cinch for Americans to Move To
How to spend a year at the edge of the world.
There's a job for you here.

| Photo: Apexphotos/Moment/Getty; Design: Grace Han/Thrillist
There's a job for you here.

| primeimages/E+/Getty Images
Oftentimes, your expectations of a faraway land don't align with the reality. New Zealand is not one of those places. Six-thousand miles from San Diego and 9,000 from New York, there are few places more distant from the US. But take the trip and you'll find exactly what you expect, only cranked up to the stratosphere: Impossibly lush landscapes and rolling hills; towering mountains and deep canyons; high adventure and laid-back people. New Zealand is a country where the mythical is all around you, a place where the word "epic" is both overused and insufficient.
These distant islands aren't just a scenic, Middle Earth vacation paradise. As a place to move, they offer a quality of life that expats say can't be topped. People there don't fret too much with the stress of the world (it seems far away, after all). Instead, they focus on recreation, enjoying the unparalleled natural beauty that only comes with living life at the edge of the earth. For an American, there are scads of opportunities to spend a year living and working in New Zealand. And it turns out, making that a reality is easier to achieve than you'd expect thanks to the Working Holiday Visa.
I was lucky enough to do the Working Holiday Visa for a full year, spending six months working in Wellington before visiting Taupo, Rotorua, Hamilton, Auckland, and taking an unforgettable road trip around the South Island before returning to the US. in March 2020, just as the country closed its borders and halted flights. While all visas and applications have been suspended indefinitely due to the COVID-19 pandemic, the below information should help you pounce once the country reopens.
MORE: Looking for adventure? Post up on New Zealand's South Island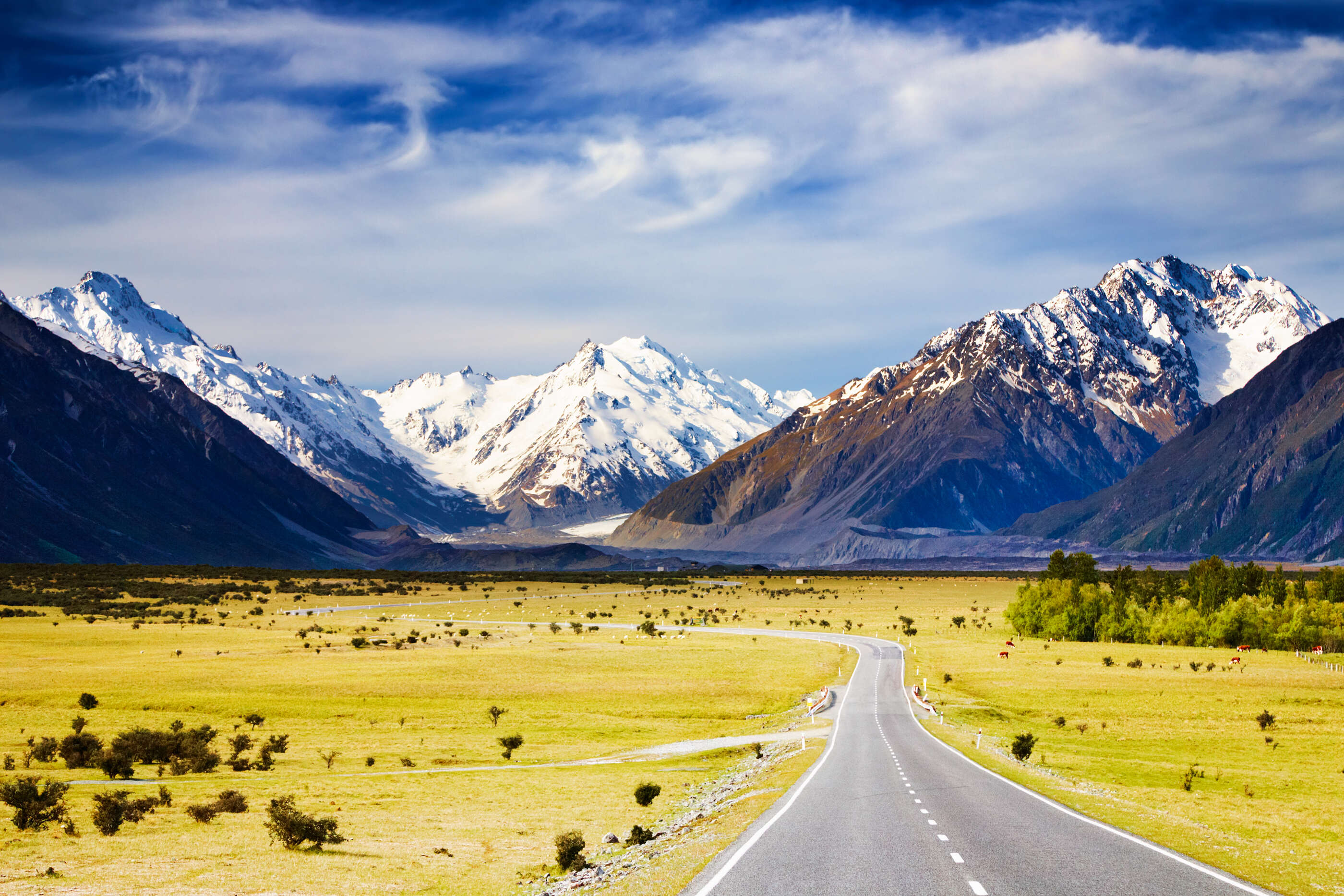 Are you an American under 30? You can probably move to New Zealand for a year
New Zealand's Working Holiday Visa allows Americans between the ages of 18 and 30 to work in the country for up to 12 months, as well as study or train for up to six months, as long as you fill out an application online and pay a fee of 35 NZD ($23 USD). Once it's approved, you'll have 12 months to enter the country. Your visa clock starts when you arrive in New Zealand, so remember to note the date you must leave and set alerts in your calendar to avoid overstaying.
Naturally, there are a few catches: You won't be able to accept any permanent work—this is strictly for casual, temporary, and part-time gigs. If you have a partner, they'll have to apply separately, and if you have kids you can't bring them along. Your passport must be valid for at least 15 months beyond the date you get to New Zealand, so make sure it's renewed before you start your application if it's getting close.
You'll also need to have at least $4,200 NZD (about $2,783 USD) in your bank account. While the minimum wage in New Zealand was recently raised to $18.90 NZD ($12.43 USD), you'll still have to pay for accommodation, transportation, food, and other activities while you're there, and will need some money to hold you over in case it takes a while to find work.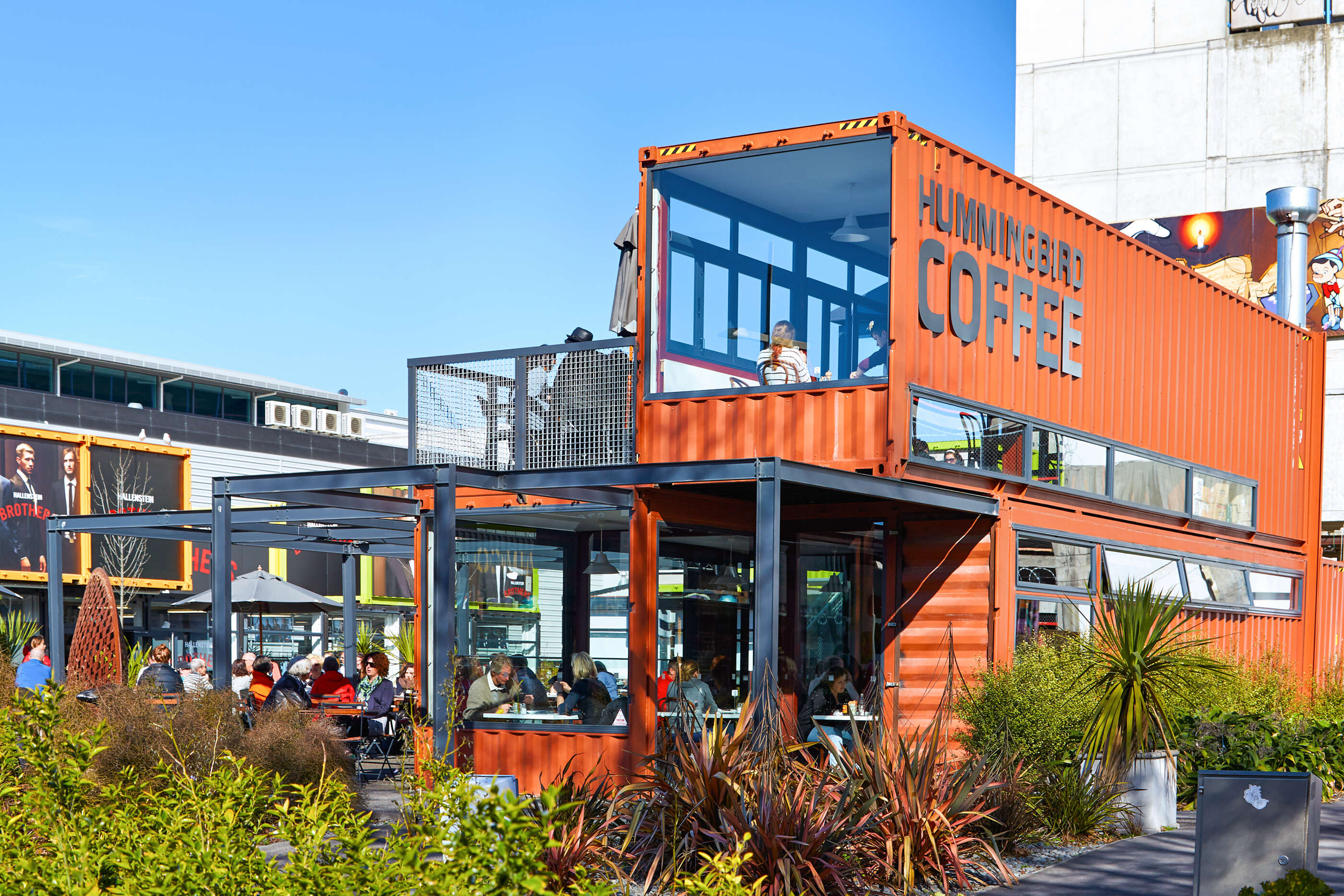 What types of jobs can you do?
As long as your job is casual, temporary, or part-time, you're golden. Look for listings on sites like TradeMe (New Zealand's version of CraigsList); Backpacker Job Board; in backpacker groups on Facebook; and if you're staying in a hostel, on the walls of the common areas. Things are pretty old school here, so try printing out a bunch of resumes and stopping by the places you'd like to work to see if they're hiring.
If you're staying in Wellington, Auckland, Christchurch, or Timaru, sign up with local recruitment agencies like The Recruitment Network or SideKicker. I did all of these when I was living in Wellington for six months, and scored gigs working at Parliament and the Te Papa Museum; as security staff through Sky Stadium (free rugby games!); and as a cook during the Night Noodle Market festival.
If you're interested in working in agriculture, viticulture, fruit picking, or other seasonal work, plan to be in the right part of the country at the right time. Kiwifruit-picking season is huge among WHV backpackers, with most places recruiting between January and March for work through August. If you commit to three months of seasonal work during your WHV year, you'll be able to file for a Working Holiday Extension Work Visa, giving you three more months to enjoy the fruits of your labor.
Having a Working Holiday Visa also means you can do work in exchange for meals and accommodation through websites like WWOOF and WorkAway. Though generally unpaid, it's still a good way to have an interesting cultural experience—working on an organic farm, serving as an au pair for a local family, or helping out at the hostel—and save a little money. Same goes for housesitting: sign up for a listing service like Kiwi House Sitters and you could find yourself comfortably taking care of somebody else's pets.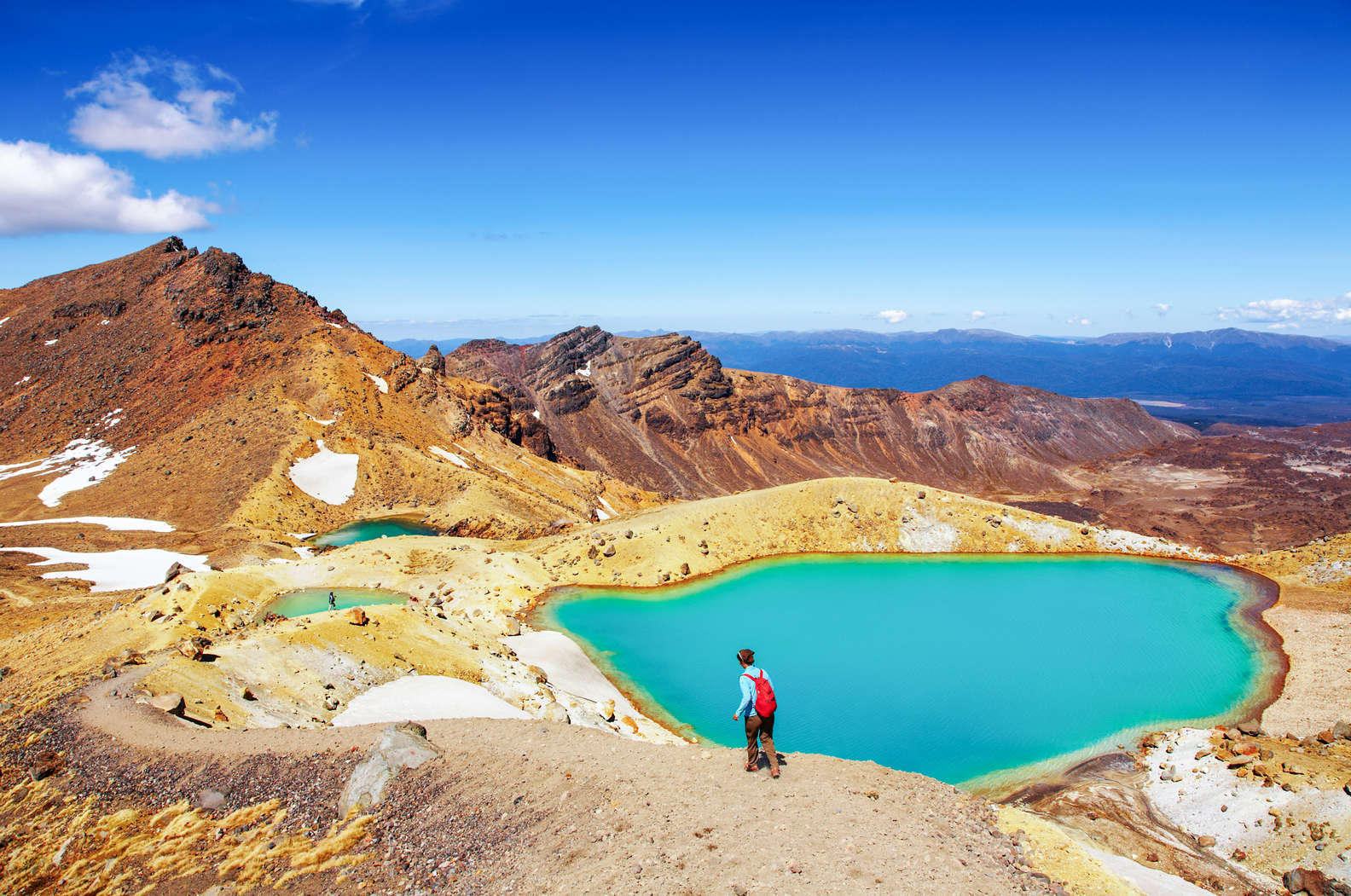 There are other visa options to consider
While all visas remain on hold due to the pandemic, there are other work-related visas you can pursue later, like Skilled Migrant Category Resident Visas, which are based on your experience and qualifications, let you stay in the country indefinitely, and are open to applicants under the age of 55.
Essential Skills Visas are aimed at those who have already been offered a New Zealand-based job, whether or not that's the one you end up working when you get there, and let you stay for up to five years. Specific Purpose Work Visas are good for moving to the country temporarily for a specific project, like a film shoot. New Zealand is also in need of engineers and tech workers: a couple of years back the city of Wellington flew people in from around the world to interview for tech jobs. If you want to run a business, you can apply for an Entrepreneur Work Visa, but you'll need a capital investment of at least $100,000 NZD ($65,800 USD), a detailed business plan, and 120 points on their eligibility scale. You can explore the full menu of work visa options here.
Or you can move to New Zealand to study
If you want to go to New Zealand to study and are over the age of 18, there are a few different visas you can pursue. A Visitor Visa will let you study for up to three months and stay in the country up to nine months. You have to have funds to live on, plus a ticket home, by the time you arrive. A Fee Paying Student Visa lets you stay up to four years, and you can work part-time up to 20 hours per week.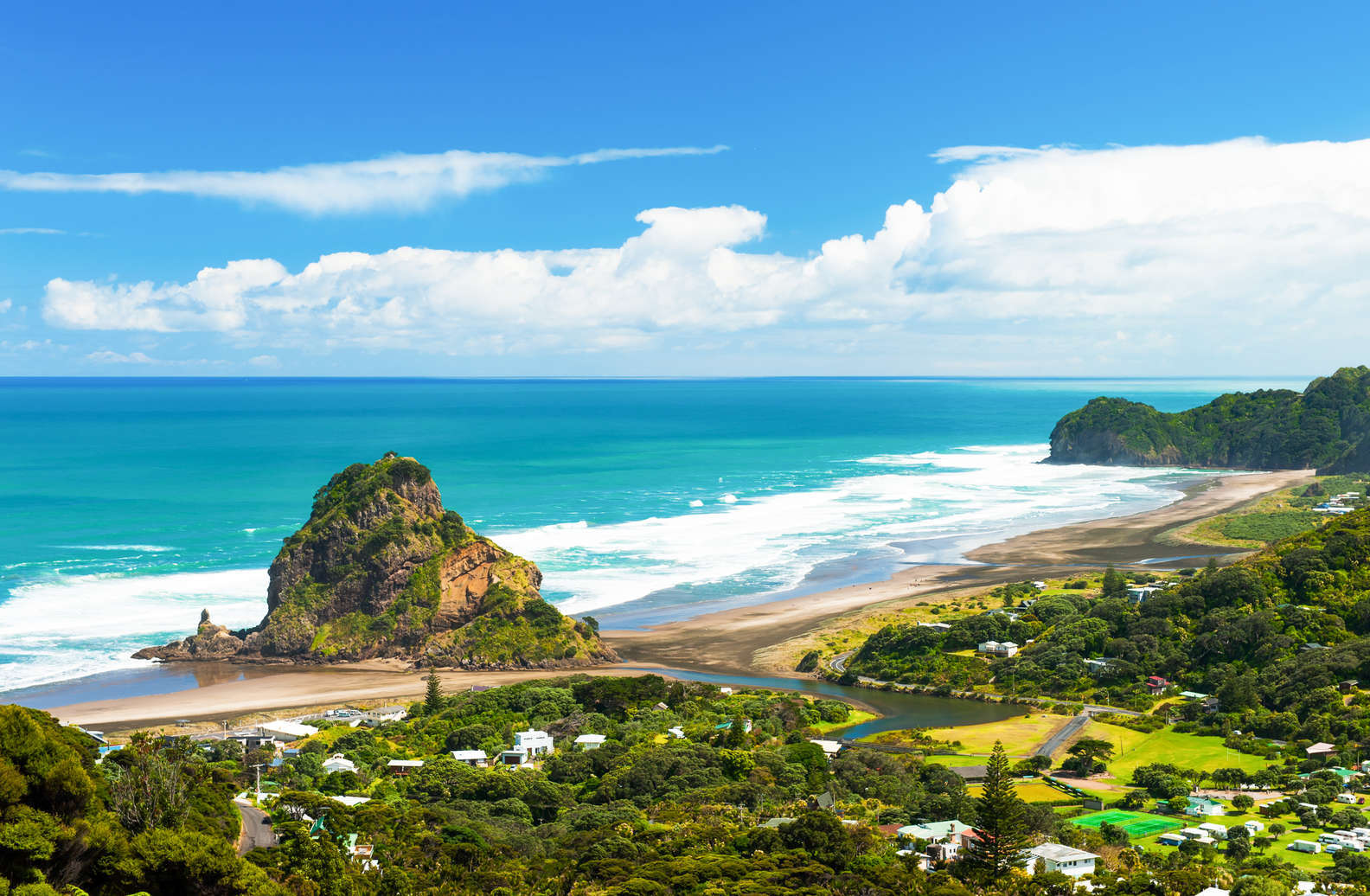 If you're a digital nomad, just visit as a tourist and work remotely
Since Americans are allowed to visit New Zealand with a regular electronic tourist visa ($31 USD) for up to 90 days, you could always just enter as a tourist and keep doing your digital nomad thing under the radar. After all, there's no rule saying you can't work while you're on vacation. You're only allowed to stay in the country for 90 days at a time, and for a total of 180 days in any one-year period, so keep track of your dates.
At the end of my Working Holiday Visa, I spent 90 days in Australia, then 90 more days in New Zealand, this time as a tourist/digital nomad. As long as you're not working for a Kiwi company while you're on a tourist visa, there's nothing illegal about it.
What about healthcare?
While New Zealanders and citizens of other Commonwealth countries like Australia, Canada, and the UK are covered through the country's Medicare program, Americans are not covered, and thus need to plan ahead. Since most American insurance companies won't cover you outside the US, check with international insurance companies like Cigna Global and GeoBlue, which are designed to cover you wherever you live.
You could always just visit a walk-in clinic or urgent care center if you're sick or hurt, though you should expect to pay slightly higher prices. At one clinic in Wellington, I paid a standard visitor fee of $200 NZD ($132.50 USD), but overall it's still cheaper than seeing most doctors in the US. If you've got small ailments like conjunctivitis, stop by a chemist, who can sign off on any quick-fixes you may need from the pharmacy.
The best places to live and work in New Zealand
While there are definitely parts of the country that are ideal if you want to hone particular skills—Te Puke and areas nearby for kiwifruit picking; Hawke's Bay, the Wairarapa, and Marlborough wine regions for viticulture; Rotorua, Taupo, Nelson, and Wanaka for tourism and hospitality—it's also a good idea to spend some time in the cities. The four places listed below are extremely walkable, have efficient public transit, and are easily connected to other parts of the country.
Auckland: While most people arrive in Auckland, the busy metropolis is mainly used as a base for road trips and day trips to the northern tip of the North Island, exploring Waiheke Island, and seeing sights around Hamilton, Matamata—home of the Hobbiton movie—Rotorua, and Taupo. Stick around for the Māori art and culture, international food scene, funky nightlife along Karangahape Road (K Road), and charming cafés. With rents for a one-bedroom apartment averaging $1,085 to $1,234 a month, it's an affordable spot to settle in on the North Island while you figure out where else you want to go.
Wellington: New Zealand's capital is known for its treasured Te Papa Museum, Botanic Gardens, and for its connections to Lord of the Rings—visit Peter Jackson's production, Weta Cave, or hike up Mount Victoria to see a few spots that were featured in the films. Dance til dawn at one of the many themed bars along Courtenay Place and Cuba Street, stroll the waterfront promenade, and sip coffee alongside the locals... all while paying between $1,000 and $1,300 a month for a one-bedroom apartment.
Christchurch: After nearly being leveled by two catastrophic earthquakes in 2010 and 2011, this resilient city has made quite a comeback, sporting a thriving restaurant, bar, and museum scene. Take yourself punting on the Avon river in a gondola, stroll through the Botanic Garden, then head to colorful New Regent Street for a coffee break before heading over to the Little High Eatery food hall. Rents in Christchurch average $760 to $998 for a one-bedroom apartment, making it one of the most affordable cities to stay in on the South Island.
Queenstown: If you're into skiing, snowboarding, bungee jumping, skydiving, and anything else that'll nearly kill you—have you seen The Shotover Canyon Swing?—Queenstown's the place to be, especially if you're trying to find a winter sports-related gig. All year long, you'll find beautiful views of Lake Wakatipu and the surrounding snow-covered mountains, a happening international crowd, a rocking nightlife scene, and a nearby wine region in the Gibbston Valley. Due to its remote location in the South Island, rents are a little higher here, with the average one-bedroom flat costing between $1,396 and $1,451 a month.
MORE: New Zealand's lesser-known islands are equally stunning
Sign up here for our daily Thrillist email and subscribe here for our YouTube channel to get your fix of the best in food/drink/fun.

Kaeli Conforti contributed to this story.