Billed as "the best way to discover, collect, and organize travel plans that fit your personality", Mr. Arlo's essentially an early-stage search engine that helps you book hotels and scout out travel activities based on your interests. There are three ways to use Mr. Arlo, none of which include borrowing his OK Go CD or asking him to drive you to the airport and then not offering to pay the toll:

Option 1: Enter a city and your travel dates to peep cheap hotel rooms and a veritable cornucopia of ideas for what to do while you're there. Sign in using Facebook and Arlo uses their proprietary "Travel Persona Engine" algorithm to take your interests, likes, and preferences into consideration in order to build you a personalized travel plan.

As Des Moines is no doubt lovely this time of year, peruse available hotels by grid view or map and...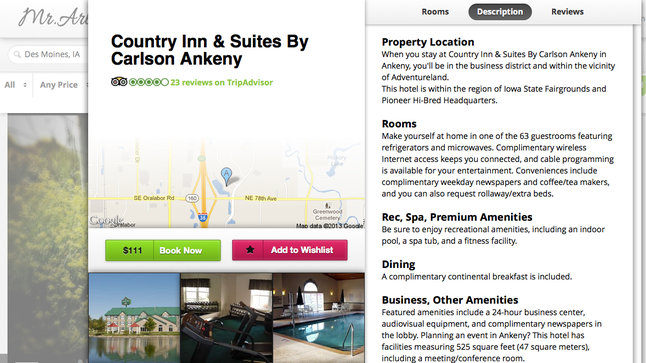 ... get the full rundown on amenities, as well as read reviews, before booking or tucking it away in your Wishlist.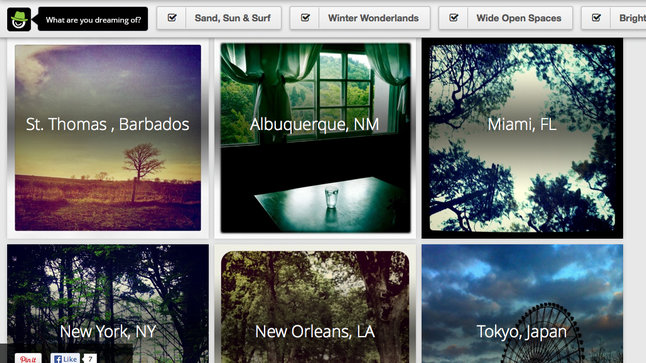 Option 2: No idea where to go? No problem. Use their "Dream" tab to admire stylish Instagram pics of different places or search by theme, such as "Sepia Filter Only", "Sand, Sun & Surf", "Wide Open Spaces", and "Bright Lights, Big City".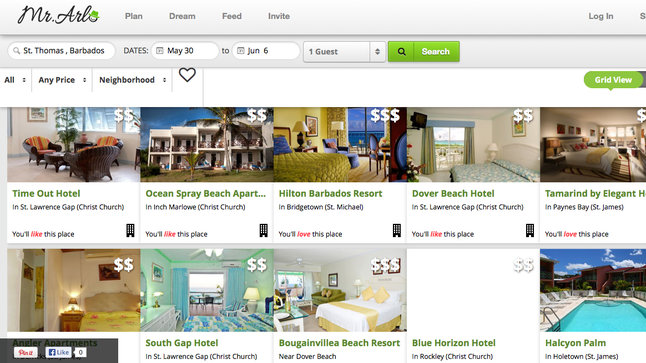 Hmmm... where to stay in Barbados? So many infinity pools.

Option 3: Finally, for those who got a fade haircut in the early '90s easily succumb to peer pressure, the "Feed" tab tracks hotels that are currently being booked by other users, so you can stay at only the popular spots.