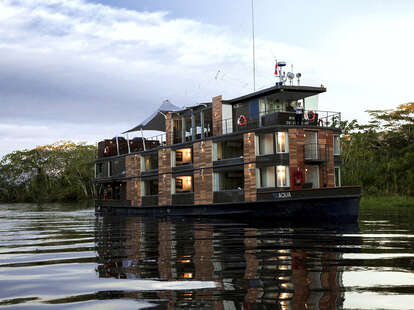 Avoid the perils and dangers of the Amazon (venomous snakes, voracious piranhas, and enticing flash sales on 46" flat screens) with the newly refurbished and upgraded M/V Aqua Amazon: a luxury cruise ship/floating boutique hotel that steadily navigates down the Peruvian section of the Amazon river.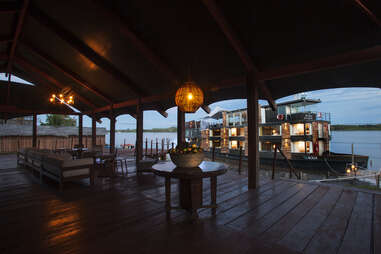 The 130ft luxury vessel was recently updated with extensive interior & technological enhancements.
Its 12 suites now feature new furnishings, slate bathroom walls, marble floors, and all-new blackout curtains that cover the large panoramic windows, so no one can watch when you blackout for the night.
An observation deck provides guests with 360 degree river & rainforest views, and the new soundproof floors provide those below the convenience of not having to hear about the 360 degree river & rainforest views.
The expedition takes you down the Amazon's three tributaries: the Marañon, the Ucayali, and the Puinahua. It eventually takes you to where the Ucayali and the Marañon meet, forming "the world's greatest waterway" and showing you "nature at its most dramatic." It's basically a lot like daytime Univision.
Evenings will be spent sipping wines in the air-conditioned indoor bar.
During the journey, you'll jump on this skiff and head to shore with binoculars for wildlife spotting, and you'll even do some piranha fishing.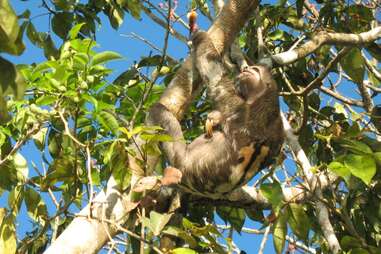 On such trips, guides will point out various wildlife like blackbirds, black collared hawks, monkeys, and the snickers loving sloths.
Gaze out at the shoreline as you dig into a dinner that's both Peruvian and European influenced.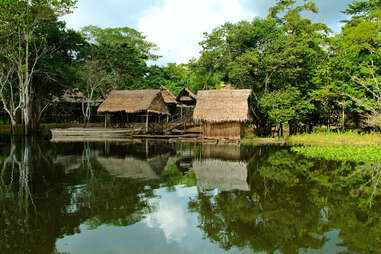 You'll also hit up native villages such as Puerto Miguel, where you'll interact with local villagers, learn regional folklore, and purchase indigenous crafts. Head over to AquaExpeditions.com to book your trip.