What do wildebeest jumping together in Tanzania, a woman staring at her phone on a crowded train in Hong Kong, and people stewing in a thermal bath in Budapest all have in common? No, not just weird smells. They all won the world-renowned National Geographic Photo Contest 2014, of course.
After more than 9,200 submissions poured in from over 150 countries, ​Nat Geo's photography experts chose those three winners, along with 16 honorable mentions in categories like places, nature, and people to find the most stunning travel photos around the planet.
From a busy train platform in Tokyo and waves in the Great Barrier Reef, to migrating zebras in Tanzania and bath parties in Budapest, here are 10 of the year's best photos, including the aforementioned winners. And to see more, check out Nat Geo here.
"Zebras and the rim of the Crater"
Location: Ngorongoro Conservation Area, Tanzania
Photographer: Zik Teo
Untitled
Location: Cairns, Great Barrier Reef, Flynn Reef, Australia
Photographer: Christian Miller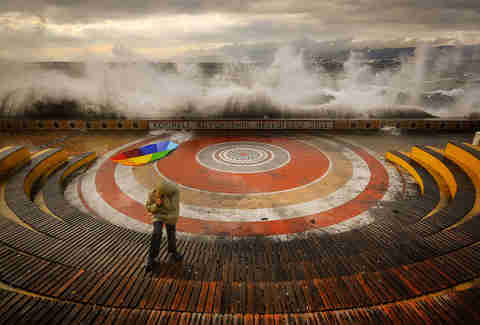 "The Storm"
Location: Kocaeli, Turkey 
Photographer: Aytül Akbaş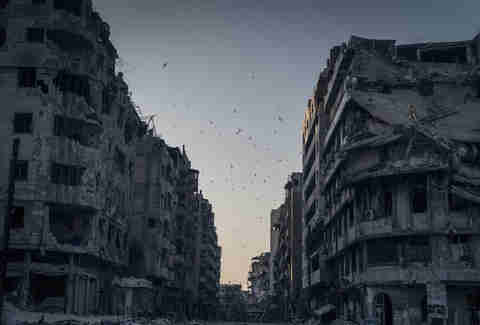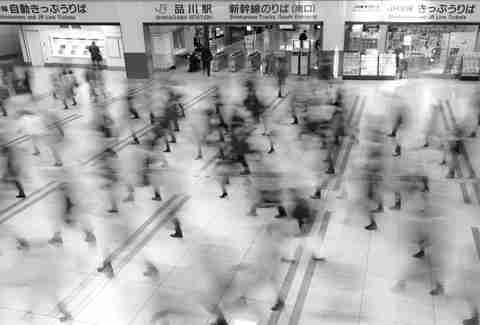 "Tokyo – Shinagawa Station"
Location: Shinagawa Station, Tokyo, Japan 
Photographer: Peter Franc
"Stag Deer Bellowing"
Location: Richmond Park, London, UK 
Photographer: Prashant Meswani
"The Great Migration" -- Nature winner
Location: North Serengeti, Tanzania
Photographer: Nicole Cambré
 
"A Node Glows in the Dark" -- Grand Prize and People winner
Location: Hong Kong
Photographer: Brian Yen
"Bathing in Budapest" -- Places winner
Location: Budapest, Hungary 
Photographer: Triston Yeo
Chloe Pantazi is an editorial assistant on Thrillist's travel team, and wishes she could take photos like these. Follow her mediocre photography skills on Instagram and Twitter @ChloePantazi.