Welcome to NEMO 33, and no, this is not a Pixar sequel featuring a middle-aged fish trying to "find himself". It's actually the world's deepest indoor pool, and the only water park in the world that features underwater caves, swim aerobics, and a Thai restaurant at the very bottom... seriously.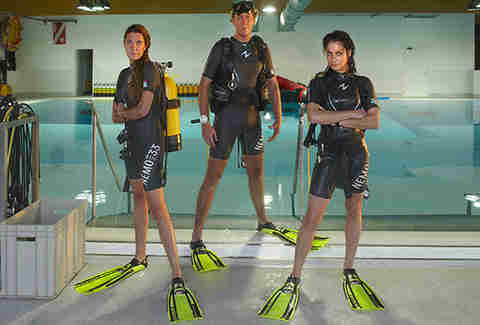 Located in Brussels, the whole operation is the brainchild of 20yr diving vet/designer John Beernaerts, who, after getting stood up by a friend, scrawled the idea on a bar napkin of creating a deep-dive pool where he could mimic the conditions of Bora Bora, and pose Power Ranger-esque for photos.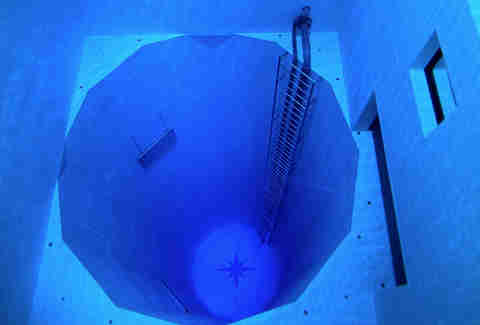 What he created was the world's largest indoor pool, reaching a maximum depth of 113ft (the equivalent of a ten-story building), and containing pure, non-chlorinated, highly filtered spring water (you can actually drink), as well as several simulated underwater caves/platforms that perfectly mirror actual deep-sea diving.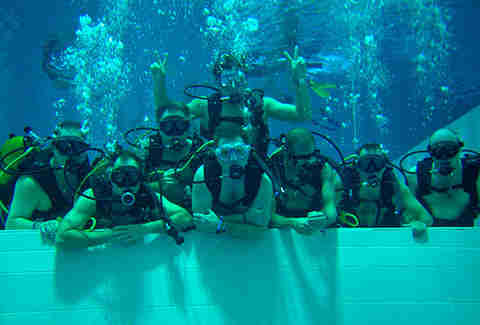 The underwater diving attraction features numerous activities to keep both experienced & novice divers engaged...
...plus cyclists training for the Tour de France.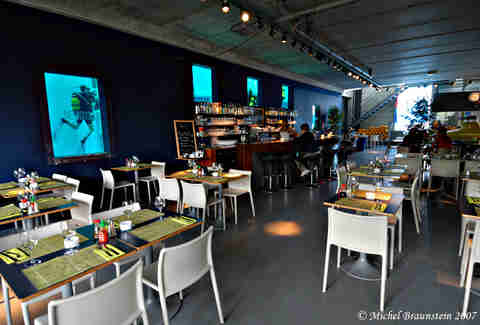 But the real kicker? The bar/resto at the very bottom of the indoor abyss serving up Thai delights that you'll definitely want to eat only 20mins after flexing your flippers.
And if all of that isn't enough to convince you to swim to Belgium and experience this Guinness World Record holder, check out this video and find NEMO for yourself.