This hotel is such a pile of crap, its owner went to jail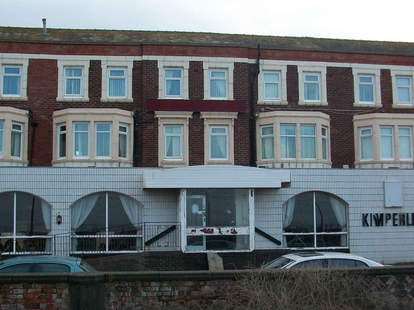 All photos courtesy of an anonymous 3rd party
But the inside reveals a 90-room hellhole that fell into shameful disarray over the years. Thankfully, the hotel has permanently shuttered its doors.
And in a way, that's what got its owner, 51-year-old Peter Metcalf, into trouble. Metcalf is now serving time and paying a fine for breaching 15 fire safety regulations, including inescapable fire exits that were either nailed or chained shut. The only fire exit in the entire building was obstructed by gas cylinders.
Oh, and it completely lacked a fire alarm. Imagine a cross between The Shining and Backdraft, and you get the idea. Minus the testosterone-filled lead actors.
The hotel also had a history of breaking health and safety rules, breaching 20 food hygiene laws in 2008. And in 2009, it had its alcohol license revoked, according to The Guardian -- so guests couldn't even drown their sorrows at the mini-bar.

Blackpool Council leader Simon Blackburn told The Blackpool Gazette: "The minute we inspected the New Kimberley Hotel we knew it was a death trap, and acted quickly to get it closed down and to work with the Fire Service to bring the owners to justice... Fire safety is no laughing matter and property owners who fail to make their premises secure are putting lives at risk".
Lives, and vacations. Fortunately, nobody has to worry about wasting their money on (or burning up inside) this place ever again.

Chloe Pantazi is an editorial assistant on Thrillist's travel team. She would rather stay at The Overlook Hotel. You know, the one in The Shining. Follow her on Twitter at @ChloePantazi.