Hop on a seaplane and beeline it to the fantasy island of NIYAMA, a secluded paradise in the Maldives that offers up tropical gardens and white sand beaches along with hidden beach studios, waterfront pavilions, campfire-side dining, and the world's first underwater club.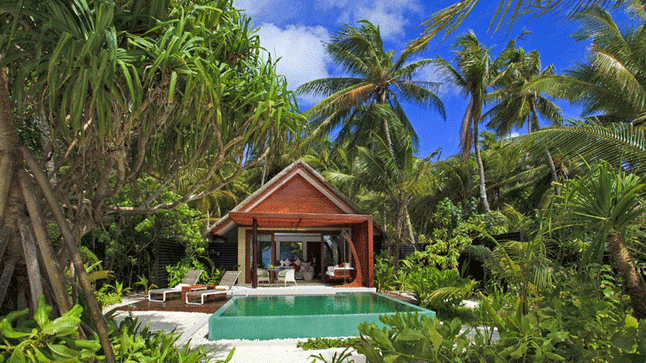 Tucked away between the island's vegetation, the beach studios come w/ a private, fiber-optic infinity pool.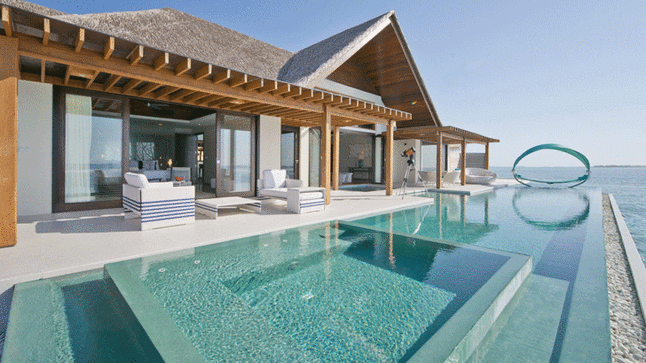 Sack up with some friends and bring a sack of cash, as this two-bedroom seaside villa is the most expensive of the lot, and gets mad swank with a sunken living room, infinity pool & jacuzzi on the ocean's edge, and your very own personal cocktail bar & wine collection.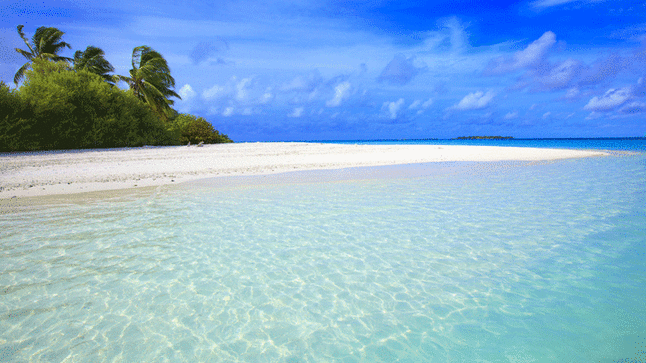 Journey out onto the private white sand beaches and frolic around in the heavy surf.

Get off the beach for a quick adventure sailing on Hobie Cats, day fishing on the Indian Ocean, or snorkeling w/ their resident marine biologist, awesome if you like marine life and/or long-winded explanations on the properties of coral.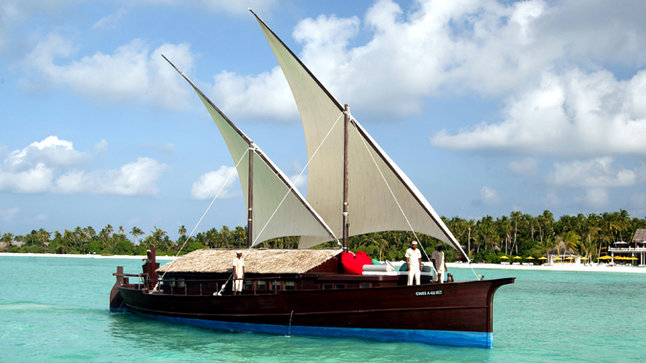 Come evening, sip champagne and nibble canapés on a sunset cruise aboard the Dhonis: a traditional wooden Maldivian boat w/ "ivory sails" and a personal crew that must be super jacked after lifting ivory all day.

Or stay landlocked and get your dusk on at the rooftop bar Fahrenheit, where specialty cocktails and live DJs only make things hotter.

A tribal campfire dining experience will see you sampling the flavors of South America, Africa, and Asia, all mixed with a "dash of adventure, a pinch of fun".

When you tire of campfire dining, you can always take a private boat out to Edge: a gleaming over-water restaurant and lounge.

But no matter where you dine, you'll want to head back to spend time at the world's first underwater club, Subsix, where you'll look out onto a coral reef as international DJ's make you do the worm, which's sure to get all of those fish mighty hungry.