Crush Euro brews, not history, for 10 straight days
Leave your rock hammer and microscope at home, because Nordic Rock is actually an all-inclusive 10-day pub crawl through Iceland, Denmark, and Germany from global Aussie pub tour outfit Thirsty Swagman. The trip promises a "smorgasbord" of the best pubs, bars & clubs, "5-star VIP" transportation, 4-star accommodations, no early wake-ups, and "absolutely zero boring sightseeing"
Fly into the nightlife capital of the Norwegian Sea (that's Reykjavik) for three nights of dragging yourself down potentially frozen sidewalks and hitting every damn watering hole (including this actual watery hole) you can
Next, jet to Copenhagen, where, instead of packing fat lippers, you'll hit their storied pubs, and partake in something called the Viking Pub Crawl. Which is basically just like every other night on this trip, except you'll be wearing a viking helmet
Eschewing Munich and their miniscule Hofbräuhaus, your next two days will be spent in Hamburg navigating a "party mile of epic proportions" so badass, it's actually called the The Reeperbahn. Don't fear the Reeperbahn
And just when you think you can't possibly take another swig of beer, you'll head to the unlikely final destination of Schleswig for the appropriately-named Baltic Open Air Concert, which Thirsty Swagman claims is one of the coolest events they've ever witnessed, though after 10 straight days of feverish drinking you would probably say that about the Northern European Geological Institute's annual conference.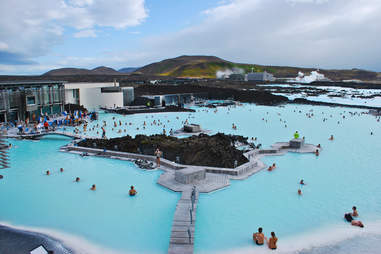 Thirsty Swagman
Thirsty Swagman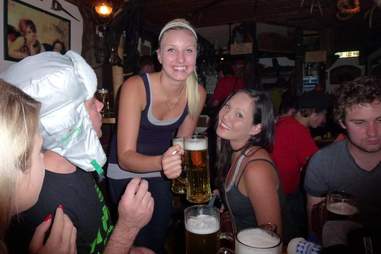 Thirsty Swagman