You know how in King Kong, the film crew seeks out that creepy island full of native tribesmen who worship a gigantic gorilla god? Well, take away the giant gorilla and the fact that anyone -- even a lunatic film director -- would have the balls to actually go there, and that's basically what North Sentinel Island is.
That little speck in the Southwest portion of the Andaman islands archipelago in the Bay of Bengal is North Sentinel Island.
As an island, North Sentinel's really not too shabby: 27.8sqmi, nice forest coverage, turquoise sea-surrounds.
But when you look at it from way above, you might notice that it's completely surrounded by coral... almost like it's fortified...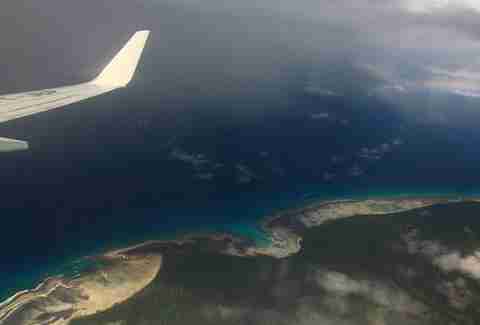 And that coral is only part of the reason that this is the closest you'll ever want to get to North Sentinel.
Meet the Sentinelese, the indigenous people who are and always have been the only residents of the island.
When you approach by boat, they all like to gather on the beach.
But they're not looking to say, "hi"... they're looking to attack you. Just ask the Indian merchant ship, Nineveh, that got stranded there in 1868 and had to fight off attacks from the Sentinelese, or the crew of a cargo ship, Primrose, that got stranded in 1981 and were helicoptered out shortly before being attacked, or two fisherman who were killed here when their boat drifted too close to shore in 2006.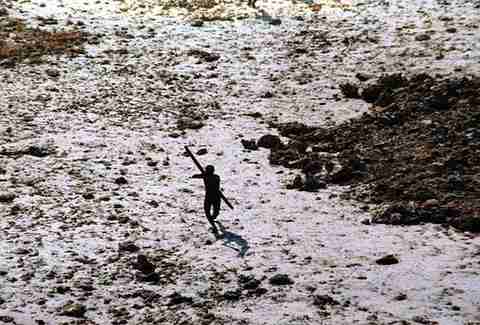 Probably not a good idea to get too close by plane either.