Take a capsule from the London Eye Ferris wheel, attach it to a rotating 300ft arm, and then mount it on the deck of a monster cruise ship -- that's pretty much the North Star. Set to debut on Royal Caribbean's new "Quantum" class cruise ships in 2015, it will offer passengers an unrivaled view of, well, the ocean. And the Senor Frogs in Cancun, probably. Either way, check out the pictures below and marvel at how cool it will be.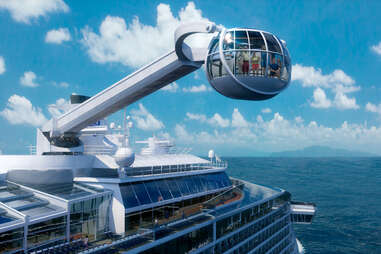 The pod provides a 360-degree view and has the potential to really freak people out when it's extended over the side of the ship.
Land ho! Imagine standing in the crow's nest of an old wooden tall ship; it's like that, except you'll be inside a ball of glass and steel that's at least 100ft higher.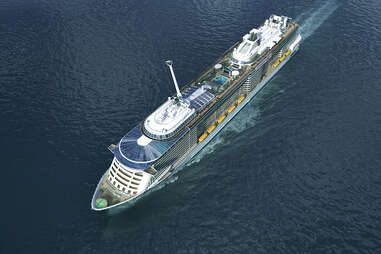 In case you were wondering, the new class of Quantum ships will also be equipped with bumper cars, a wave surfing pool, and the world's first skydiving simulator at sea.
For more details on what's to come in 2015, sail this way.
Gianni Jaccoma is an editorial assistant for Thrillist Travel. He's never been on a cruise, but has heard it's a great way to make new friends and/or catch a stomach virus. Follow him on Twitter @gjaccoma.