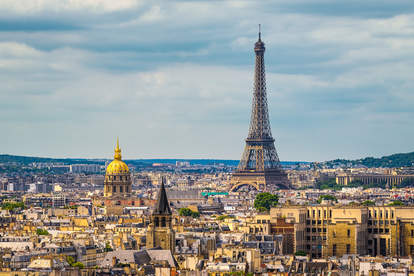 Why $200 Flights to Europe Are Becoming the New Norm
"Cheap" has always been a relative term when you're trying to jaunt across the Atlantic. Traditionally the dollar hasn't stacked up against the euro or the British pound, so most of us are left outside, looking in, at those selfies at the Louvre and humblebrag posts from the Colosseum.
But if you've been keeping tabs on the near-daily offerings of discount flights to Europe that've been cropping up this summer, you've no doubt noticed some routes have become surprisingly affordable, if not flat-out cheap. And it's not just flash-in-the-pan deals. Some players, it turns out, are scheming to make low-cost flights to Europe a permanent business model.
The airline that seems to be letting the air out of all the airfares is one you might not have heard of, let alone flown: Norwegian. But it's doing yeoman's work to make flights across the pond a non-luxury. The world's sixth-largest low-cost carrier regularly sells no-frills tickets from the East Coast to Barcelona for $150, to Paris for $149, to London for $99, and to Copenhagen for $139. It will fly you from Oakland and LA to Barcelona and Paris for dirty-low rates as well. When you scope the full list of Norwegian destinations, add 20% to the quoted euro prices to get your rough total in dollars.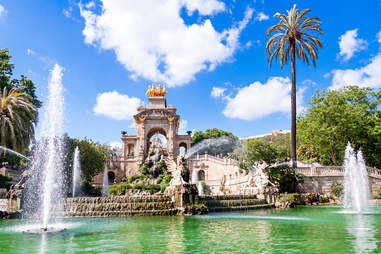 Barcelona, Spain

| peresanz/Shutterstock
The low-cost business model is spreading
A $400 round-tripper might not be the new normal for Europe yet, but give it time. Analysts say that Norwegian's rush to the bottom has prompted other airlines to slash airfares to Europe. "The business model is spreading," Gary Leff, an independent airline analyst, says by email. "And we're going to see it even more especially from the East Coast to Western Europe with small aircraft that can handle longer flights."

Leff notes that it isn't just Norwegian putting pressure on prices. WOW Air, the low-cost Icelandic carrier founded in 2011, offers rates similar to Norwegian's, while Primera, an airline based in Latvia, officially launched just last week by hawking flights to Europe for as little as $99 one-way. Meanwhile British Airways' new discount sister-airline, Level, has been undercutting competitors for flights out of Britain.

The competition has gotten so fierce, says cheap-flights maven Scott Keyes, that it has pulled legacy carriers into the fray, to defend a territory they once all but monopolized. "It's not a question of whether Norwegian will reduce industry-wide fares to Europe in the future; it already has," he says. "Nowadays, legacy airlines offer European fares in the $300s or $400s round-trip at least once a month. That is almost singularly due to competition from low-cost carriers like Norwegian and WOW."
Copenhagen, Denmark

| S-F/Shutterstock
Luxury travel, it is not
There is, obviously, a catch. Those scandalously cheap fares on Norwegian and WOW, for instance, don't include meals, a choice of seat, or checked bags -- all those cost extra. But if the goal is simply to get yourself and a backpack to Europe, you'll likely save a bundle with a discount carrier. The historical average price of a ticket from New York to Paris is north of $500, according to Fare Detective. Getting there for $150 is a heist.

Keyes said he doesn't expect fares to drop too much further in the near future, having come down so fast already. An analysis conducted by Skyscanner specifically for this article bore out that premise, finding that direct flights from the East Coast to Norwegian's European destinations have consistently fallen lately. "I'd estimate the average round-trip flight to Europe has dropped $200 in the past three years," he said, "and that's thanks to low-cost transatlantic airlines." In other words: Even if you fly an airline other than Norwegian or WOW, you're enjoying the fruits of the competition that's afoot.

Sign up here for our daily Thrillist email and subscribe here for our YouTube channel to get your fix of the best in food/drink/fun.
Sam Blum is a News Staff Writer for Thrillist. He's also a martial arts and music nerd who appreciates a fine sandwich and cute dogs. Find his clips in
The Guardian
,
Rolling Stone
, The A.V. Club, and
Esquire
. He's on Twitter @Blumnessmonster.