Cheap Flight Deal: NYC to El Salvador for $202 Round Trip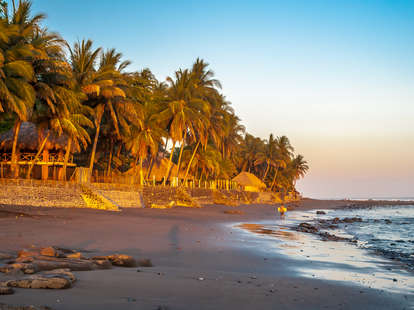 If you're looking for an affordable getaway this spring, consider venturing a little further afield. Namely, to El Salvador.
Right now, you can find roundtrip airfare to the picturesque Central American nation for as little as $202! For a limited time only, Copa Airlines is peddling unbelievably cheap seats on routes from New York's JFK Airport to San Salvador on select dates in May and June.
The deal's available on Google Flights, where you can hover over dates in the calendar function to find return flights with the same deal. (But you already knew that.) And as an added bonus, El Salvador uses the American dollar for currency -- no money changing necessary.
Anyway, here 's what you'll need to type into the search box: May 10, 11, 14, 17,and 26, and June 1, 7-11, 13-25, and 29-30.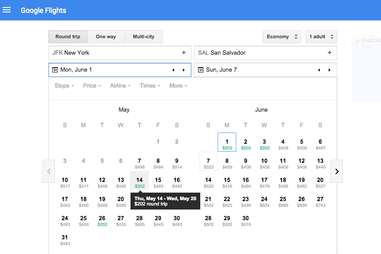 Just one thing to note: there'll be a stop in Panama City, but think of it as getting even more Central America for your buck. That's a small price to pay. In both the metaphorical and literal senses.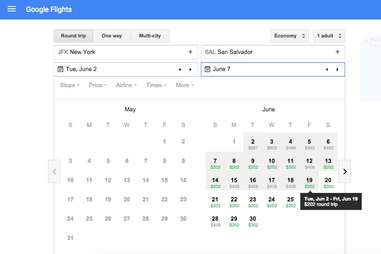 Now that that's out of the way, you'll want to hurry up and book a trip -- seats that cost $202 will fill up quick. Book here to be on a beach soon.
Chloe Pantazi is an editorial assistant on Thrillist's travel team. Yes, that's a British accent. No, she doesn't watch Doctor Who. Follow her on Twitter at @ChloePantazi.