Imagine a trip so glorious that Oktoberfest was just the beginning... now, stop daydreaming about buxom German beer wenches/consuming your weight in pilsner (okay, maybe keep going on that one for a little longer), and rejoice that the fellas at Thirsty Swagman have created Euro Hard'n'fast: a 12-day beercation where the two-day VIP stop at the Munich brau-fest is merely the opening act.
Recommended Video
This Boozy Hot Cocoa Is 20 Pounds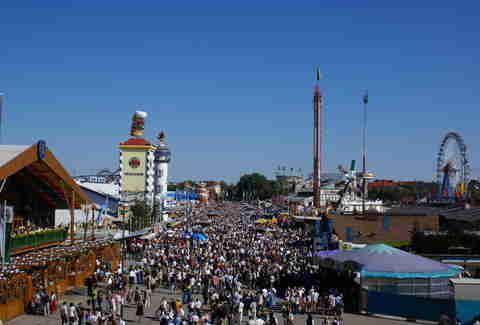 Like we said, the trip kicks off with two nights and too many one-liter steins at Oktoberfest.
From there it's matching t-shirts and standing on rooftops! three nights in Austria's "alpine drinking paradise", Maria Alm.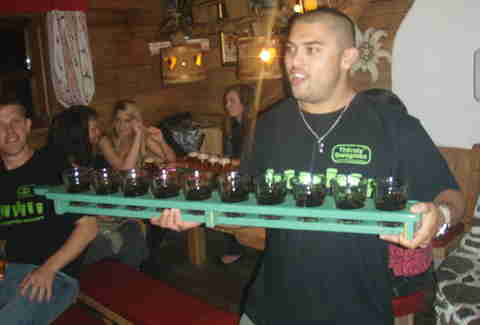 Think Maria Alm's too Sound of Music for you? Well, think again... this is how they drink there.
The next three nights are spent partying in Prague, which everyone says is dangerous for tourists right now, but that's probably just because their bartenders breathe fire.
Post-Prague you'll be taking your third degree burns to Bamberg, Germany (another one of those super rustic alpine towns), where the crew at Thirsty Swagman will basically have to restrain you to keep you drinking and not sightseeing... a major no-no on their trips.
The final stop is two nights at the "World's Longest Bar" in Düsseldorf, which's a smorgasbord of over 360 pubs literally end-to-end-to-end-to-end-to-end... (and so on, you get where this is going).
So what are you waiting for? Book this biz so you can make sure that come October, you're having as much fun as these long-straw-toting cats.