Is this Sweet Suite -- the Villa Cortez at the One & Only Palmilla in Los Cabos, Mexico -- popular w/ celebs like Hugh Jackman, Jennifer Aniston, and Oprah because of its intensely private 10,000sqft hacienda? Or maybe because they have a super-secret nighttime arrival service? Or perhaps it's the 9,000 other reasons that kinda push it out of normal people's price range? If you guessed all three, you were correct! Behold, where Wolverine chills:
This is it. You will not need to subtly steal your robe as usual because you'll find a personalized one here waiting for you.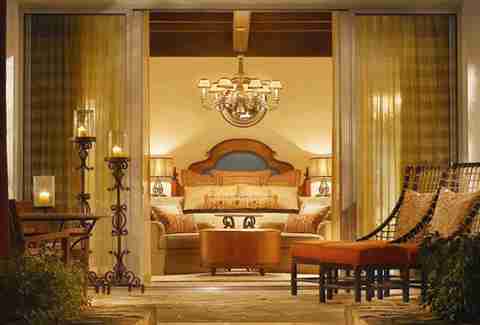 The villa accommodates about nine adults w/ two master king-sized & two double queen-sized bedrooms. There's also a 24hr on-call estate butler, and you'll even get a special iPhone with which to summon him, too.
Gaze out at the blue waters from your sharkless ocean infinity edge pool, or stay dry at the pool terrace with daybeds and outdoor lounges.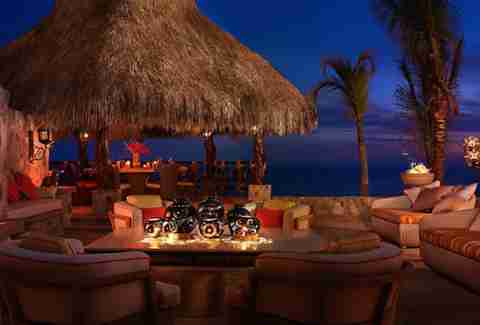 The dedicated culinary & household staff of 12 will prep "family style" meals and throw a little fiesta at sunset with margaritas & Mexican canapés.
If you don't want to go outside, why did you go on vacation in Mexico? you'll have a dedicated fitness trainer and spa therapist at your disposal, or you can simply lounge out in the state-of-the-art screening room for 12.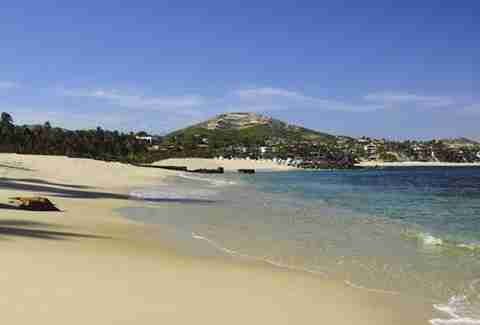 You'll also get your own personal beach that's completely private, so you'll never have to go into a berserker rage after finding it's packed.