This might be the world's first floating island yacht
Saving rich people from the dilemma of deciding between a private island OR a private yacht, an Austrian company has recently gone all peanut butter in the jelly and combined the two into a $6.5mill floating island yacht. Seriously, they did it. Let's climb aboard.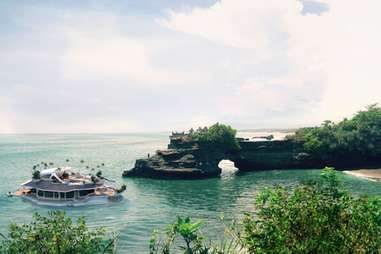 Citing a statistic somewhere that asserts up to 90% of large yachts remain stationary, the Orsos company decided to combine the flexibility of a boat with the comfort/decadence of a home built on a private island.
Spanning three floors, Orsos Island boasts 10,760sqft of living space designed to simulate the feel of a private island. Hmmm...
Ok, so trees and plants make sense. Private islands have those.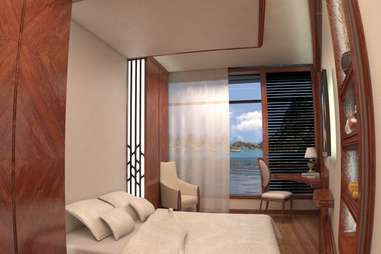 Custom-made islands include six cabins with ensuite bathrooms, a game room with a full-sized version of Galaga (kidding), an underwater karaoke suite (not at all kidding), a home theater, an open-air jacuzzi, and an aquarium. Oh yea, and room for the crew.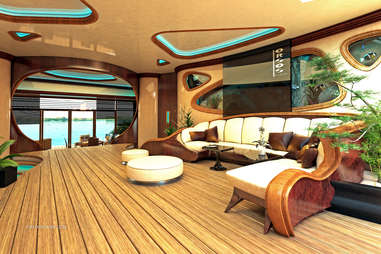 At 66ft by 121ft, this thing can theoretically fit up to 80 people. Some of them in this elegant living area...
...and others upstairs, in another equally elegant living area.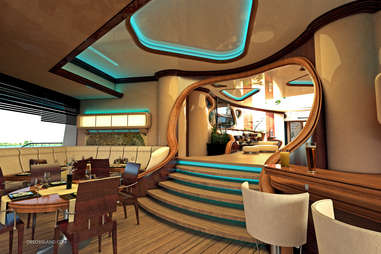 Did we mention the two bars, three kitchens, and restaurant-sized dining room?

Totally self-sufficient, the island is powered by solar panels and wind generators, and has a desalination system which can convert 3,170 gallons of seawater into drinking water.
Fancy a change of scenery? Take your island anywhere! Or just dream about taking your private island-yacht-hybrid anywhere, here.
Sophie-Claire Hoeller is Thrillist's über-efficient German associate travel editor, and is wondering whether they have press samples? Follow her @Sohostyle