All aboard, y'all! It's
Trains Week
at Thrillist, which means we're celebrating our obsession with trains—fast trains, slow trains, wine trains, even snow trains. Throughout the week, you'll find off-the-rails stories and handy locomotive guides to help you plan your next great adventure. In the meantime, we'll see you in the bar car!
When it comes to long haul journeys, we're big fans of sleeper trains: They offer up scenic views, allow you to feel grounded, and—perhaps most importantly—tend to be more eco-friendly than road tripping. Not to mention, they're a lot more comfortable than long haul flights, especially if you get the chance to stretch out your legs on a lie-flat bed.
But as charmingly analog as they might be, overnight trains come with a different set of requirements than their daytime counterparts. Whether you bunk it out in coach or splurge on a personal cabin, you'll need to account for some unique needs. For example, a lack of screens and spotty Wi-Fi could certainly lead to some boredom, so providing yourself with good old-fashioned entertainment is always a good idea. And if you're lucky enough to find a shower on your locomotive of choice, you'll want to make sure you carry the necessary toiletries.
Here's our packing list for traveling by sleeper train, designed to ensure that it's more romantic journey, and less bumpy ride.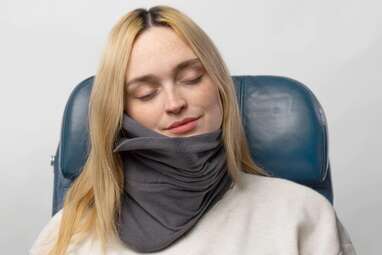 Trtl
If you decide to stick it out on a regular seat, it's imperative that you get yourself a solid neck pillow, one that'll prevent your head from dipping forward or—even worse—falling onto the shoulder of a stranger. The TikTok-famous Trtl travel pillow is, dare we say it, kind of life-changing. The ergonomic design provides a lot of support for catching some Z's, and—best of all—it doubles as an eye mask, so you can swaddle your face in case the cabin gets a little too rowdy.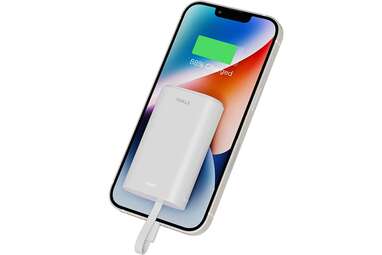 Amazon
Sure, many trains will have outlets for powering your devices. But in case you have issues accessing an outlet (or can't find one in the viewing or dining car you've decided to park yourself in for the duration of your journey), it's a good idea to bring a portable power bank. After all, you need to keep your phone juiced up to document the gorgeous scenery outside the train windows.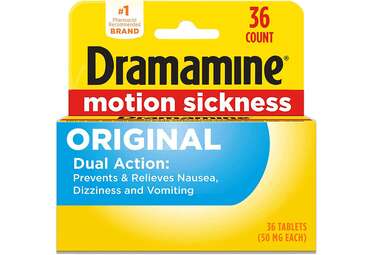 Amazon
If you're spending a considerable amount of time in transit, there's a chance you'll get a little motion sick—especially if you've accidentally chosen a backward facing seat, or if your trusty steed keeps rocking and stopping. It's always a good idea to carry some Dramamine with you, which the CDC cites as a commonly used form of relief. Keep in mind that it can cause some drowsiness, but depending on where you are in your train journey, that might be a good thing.
Amazon
There are so many reasons why it's a good idea to bring a scarf on board a train. Use it as a throw blanket, or fold it up for use as a pillow. Wear it over a rumpled or stained outfit to hide the worst effects of your journey. Or simply tie it to the handle of your luggage and never wonder which bag is yours ever again.
Havaianas
Trains like Amtrak have showers for customers who reserve private rooms, and while it's certainly a luxury to rinse off, the showers themselves are not exactly five-star. To protect your feet from all kinds of shower floor germs, be sure to pack a pair of lightweight rubber flip flops that you can wear in the stall.
Amazon
There's something about being alone with your thoughts as the scenergy wizzes by that makes a person want to write. Record all the details of your trip or the good ideas it's inspired in a high-quality journal. We like this one from Moleskine because it's unlined, so you can also use it to sketch portraits of your fellow passengers.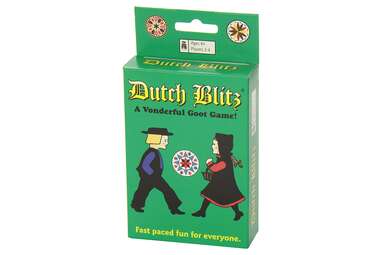 Amazon
You're on a train with a group of friends, sharing a table seat, and a late night game of cards is in order. You could settle on Poker or Go Fish, but we'd like to put you on to Dutch Blitz, a highly energetic, multi-player version of Solitaire. It's really easy to get the hang of, and you'll be so engrossed in emptying pile after pile that you won't even realize you've arrived at your destination.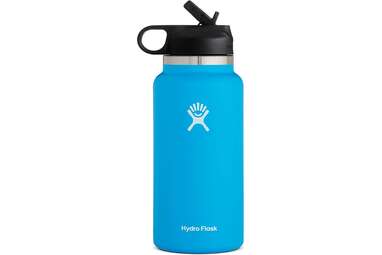 Amazon
Be sure to pack a water bottle so you can stay hydrated for the duration of your train ride. You'll want to look for one that's insulated so you're not stuck sipping lukewarm water throughout the night. This one also has a straw-style lid, so you won't spill even if the train hits a bump or zooms around a curve in the tracks as you sip.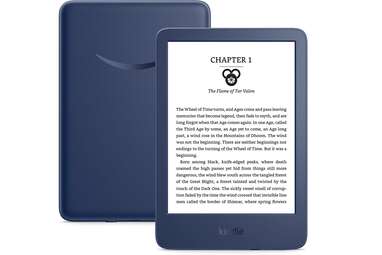 Amazon
If your train journey spans a few days, it's possible that you'll get through a few books. Instead of carrying around multiple paperbacks (and maybe even a book light), consider making the switch to a Kindle. We like the latest release of the Amazon Kindle, which is super light and compact. Put it on dark mode and read late into the night without disturbing your neighbor. And you won't have to worry about constantly plugging it in, as a single charge can last up to six weeks.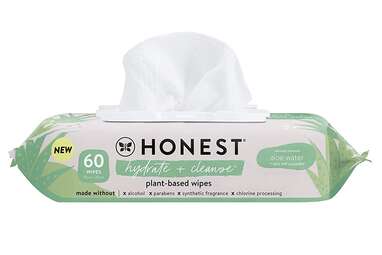 Amazon
Your overnight train will certainly have a bathroom, but it's not as convenient to visit for every handwash as it might be at home. Instead, pack some cleansing wipes in case you want to clean up before a meal or wipe sticky granola bar residue off your hands after a snack. You can even use these to freshen up if you don't have access to a shower on board.