Although the world enjoys giving the French a hard time (c'mon, no one ever asked for the mime), they have given us some pretty meritorious things for which to be thankful: fries, kisses, bulldogs, horns, and, irrefutably, style. Parisians have set the standards of international fashion for years, and they do a damn good job -- so the next time you find yourself packing for an Air France flight (or you're just sick of people asking if you've dressed in the dark), leave the Members Only jacket at home and opt for these timeless pieces...
Recommended Video
This New Gadget Charges Your Devices Using Your Bare Hands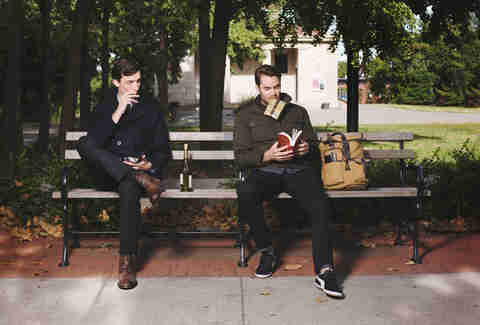 A notable part of going to Paris is having the ability to effortlessly blend into the local scenes while having a purpose, even if said purpose is just to be seen. Rocking these looks means you better brush up on your French, as locals'll have no idea you're actually an American... until you open your mouth.