Vomiting crew forces plane to make emergency landing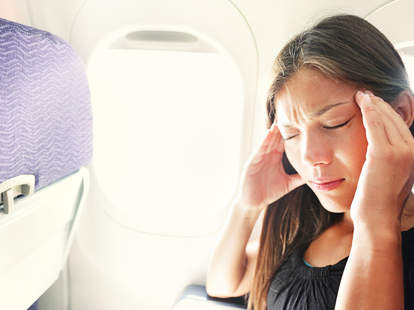 It's gross enough when one person on a flight starts yacking, but can you imagine if the entire crew started throwing up?
Well, that's pretty much what happened last Friday on board a Philadelphia-bound US Airways flight from Israel when a curious odor in the cabin caused 14 members of the crew (including four pilots!) and two passengers to start vomiting. In addition, other passengers complained of suffering from nausea and red eyes, according to NBC.
The plane was forced to make an emergency landing at Rome's Fiumicino Airport where the 16 ill fliers and crew received medical attention at the airport's clinic. "The aircraft landed safely and all passengers were re-accommodated on other flights," said Martha Thomas, a spokesperson for the airline.    
Meanwhile, engineers are still investigating the Airbus A330's twin engines to determine what caused the stench and the subsequent torrent of aisle vomit.

Chloe Pantazi is an editorial assistant on Thrillist's travel team. Yes, that's a British accent. No, she doesn't watch Doctor Who. Follow her on Twitter at @ChloePantazi.