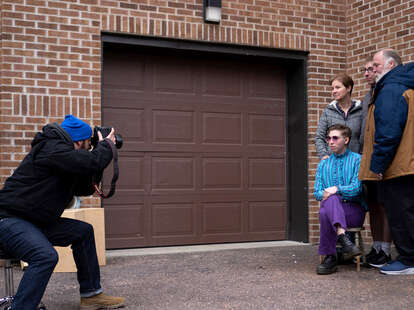 Photo courtesy of Everett Moran
Photo courtesy of Everett Moran
Even in the year 2022, anti-trans legislation and rhetoric is running rampant throughout the US. But in the face of fear and hate, hope is larger. That's the sentiment shared by Jesse Freidin, a queer- and trans-identified photographer based in Santa Fe, whose ongoing Are You Ok? series of portraits with trans youth and their families has taken him on an affirmation-fueled road trip through America's red states, on a mission to uplift and connect.
From South Dakota to Utah, in cities and towns large and small, Freidin's Are You Ok? is out to enlighten the ignorant, motivate the allies, and provide solidarity and support for queer people through a passion project made by a queer person. As anti-trans legislation sweeps the nation, and trans people are being harassed or committing suicide, it's more important than ever to lend a sense of hope. It's activism as art, proving that even in the reddest and most restrictive towns and states, you're not alone.
Thrillist: Can you tell us about yourself and how you got into photography?
Jesse Freidin: I'm an award-winning, queer- and trans-identified photographer and author currently based out of Santa Fe, though I've had studios in San Francisco and Los Angeles and have a funny habit of moving around a lot. I grew up in Boston, and fell in love with photography as a child. I would steal my parents' Polaroid camera and take pictures of my friends, which grew into an obsession with instant cameras and using a viewfinder to observe my world and the relationships I surrounded myself with. I never got an MFA, and, instead, was lucky enough to have apprenticed at a high-end family portrait studio in San Francisco shortly after college, which taught me everything I needed to know to launch my own photography career. I did portrait commissions for the last 15 years, and now am focusing completely on Are You OK?
Can you talk about Are You Ok? and where the idea came from?
Are You Ok? grew out of my reaction to the multitude of anti-trans laws and anti-queer sentiment that's been growing steadily since the bathroom bills popped up a few years ago, which paved the way for our current onslaught of anti-trans legislation. I was at a point in my career where I felt ready to stop doing private commissions, the lease on my studio in Santa Fe was up, and I was incredibly angry and politically activated. I was also finally ready to do more personal work. I felt like no one was speaking about the actual psychological and physical effects that these laws—or the threat and discussion of these laws—were having on trans and nonbinary youth. Our kids were being abstracted, and the burden of this discussion about the validity of their existence lit a fire in me to drop everything and try to tell this story. I struggled with how to conceptualize it, until one day I envisioned a portrait that I hadn't seen before, of a beautiful, empowered trans youth flanked by their abstracted but supportive parents. I did my first test shots in Albuquerque, and immediately started planning trips across the country.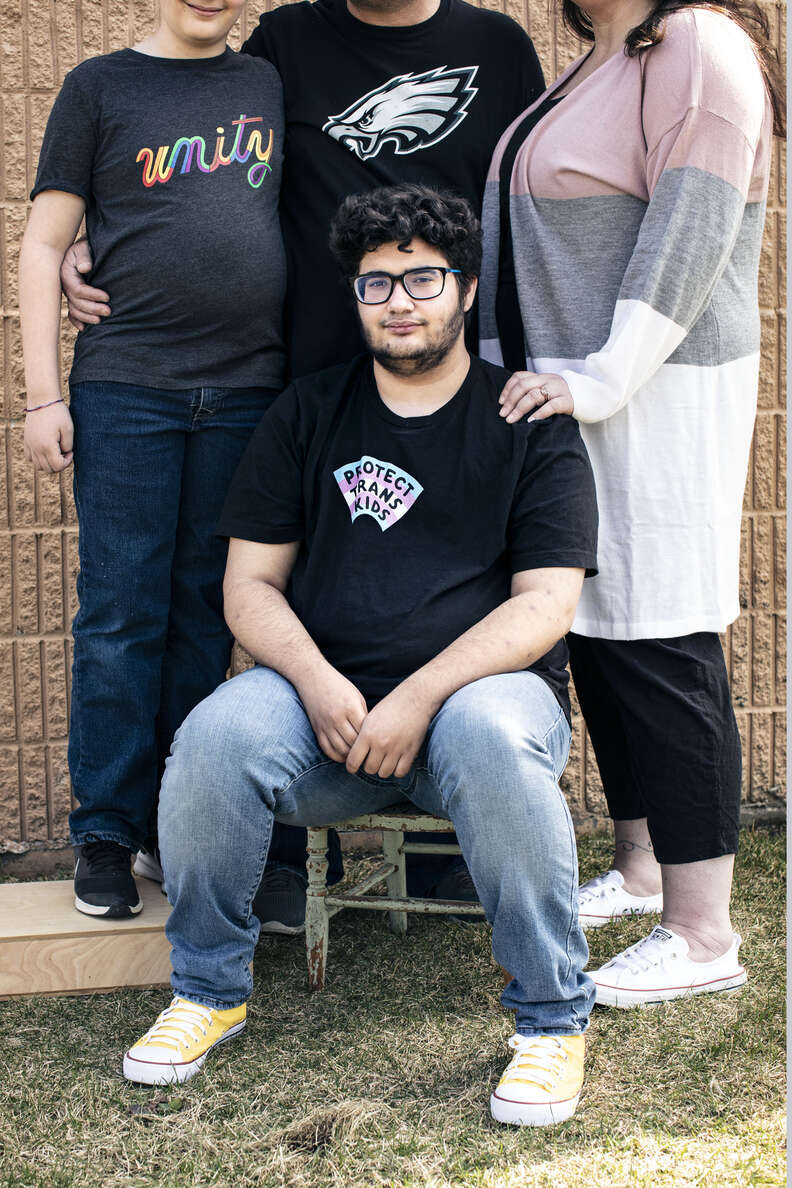 Where has this passion project taken you?
In the past year, this series has taken me to 17 states through the South and Midwest, resulting in 60 portraits and interviews of young trans and nonbinary folk and their supportive families or chosen families. In July, I'll be traveling through 13 more states along the East Coast. This project is an enormous endeavor, and I really had no idea what it would look like when I started the work. It requires an immense amount of outreach and coordination, and, of course, driving, attention, listening, and personal connections with strangers, but it is the most gratifying project I've ever done.
Intentionally driving through red states and areas that are actively working to suppress and erase our community is certainly difficult and can be scary at times, but I'm constantly inspired and energized by the kids I meet along the way. Parents have brought me cookies for the road, kids have brought me thank-you cards and art they made to share with me, or a new trans-affirming sticker for my camera case. It's just been an incredibly joyful and moving experience for everyone.
Wherever you are on your journey, Target wants you to celebrate pride in your own way. From limited-edition collections by queer- and female-founded brands—like swimwear from Humankind and underwear and activewear by TomyboyX—to partnerships with six designers from the LGBTQIA+ community, Target takes pride in celebrating all that you are.
How do you connect with people for the series?
Outreach is the most difficult and time-consuming part. I do as much research and cold-calling and email pitching to trans-supportive organizations and nonprofits and online groups as I possibly can. There is a healthy amount of gatekeeping, which I'm grateful for, and certainly a fair amount of hesitation and people telling me that no one will want to speak out. I've done many other series focusing on humanizing misunderstood communities, so I love being told that the people I'm trying to reach won't talk to me. It makes me even more inspired to do the work.
That being said, outreach is not easy. I do everything I can to build trust with groups, speak to anyone I can via Zoom so they can see I am a real, kind queer- and trans-identified person who simply wants to give a voice to the community and pass them the mic. I'm also working hard to elevate portraits and stories from BIPOC and Latinx trans youth communities, as those are voices that are far too often left out of this conversation. I have zero interest in repeating a narrative that has already been told or making this work unapproachable. I want it to be as accessible as possible.
What have been some of the most meaningful and inspiring moments for you while doing the series?
Though this series is certainly about documenting the experience and reactions of young trans and nonbinary people around the country, it's also obviously about holding space for each other. I feel very lucky to get to hold space for the kids I work with, listen to their stories, and make them feel heard and understood, because I've been where they are and I make sure they know that. It's important to show these kids that trans people can become adults, and have lives and careers they love, even if the world is against them. And it's very healing to see trans kids be loved unconditionally by their parents, because that's not something I got to experience as a child. When moms thank me for telling their kids' stories, or dads shake my hand in recognition that we are both fighting for the survival of their kid, I feel inspired and acknowledged in a way that I've never experienced before. I basically am running on adrenaline and affirmations while on the road.
Why do you feel it's important to do a series like this now?
We need to be our own saviors. Clearly, the legal system is not on our side, nor has it ever been. I believe that queer and trans stories, made by queer and trans people, have the power to enact change, and that's what I hope for this series to do. I am disheartened by the silence of our allies—even people within the queer community—but that certainly leaves more room for queer artists and activists to get loud right now. This project is art as activism and staying silent simply is not an option for me.
What do you hope a series like this—and your work in general—accomplishes?
I hope this series provides an authentic account of the violence and pain being caused by current anti-trans legislation, a perspective from within the community that can tell this story truthfully. I want to show the pain and hurt our kids and families are going through, but, more importantly, the joy and hope of trans survival, which is larger than hate. My hope is that people who are ignorant about the reality of the trans experience can be educated by this work, and get curious about how they can begin speaking out as allies. Trans kids are dying, they are committing suicide, or being harassed and abused by their families and communities. Work like this can give those kids a sense of hope, and start changing hearts and minds.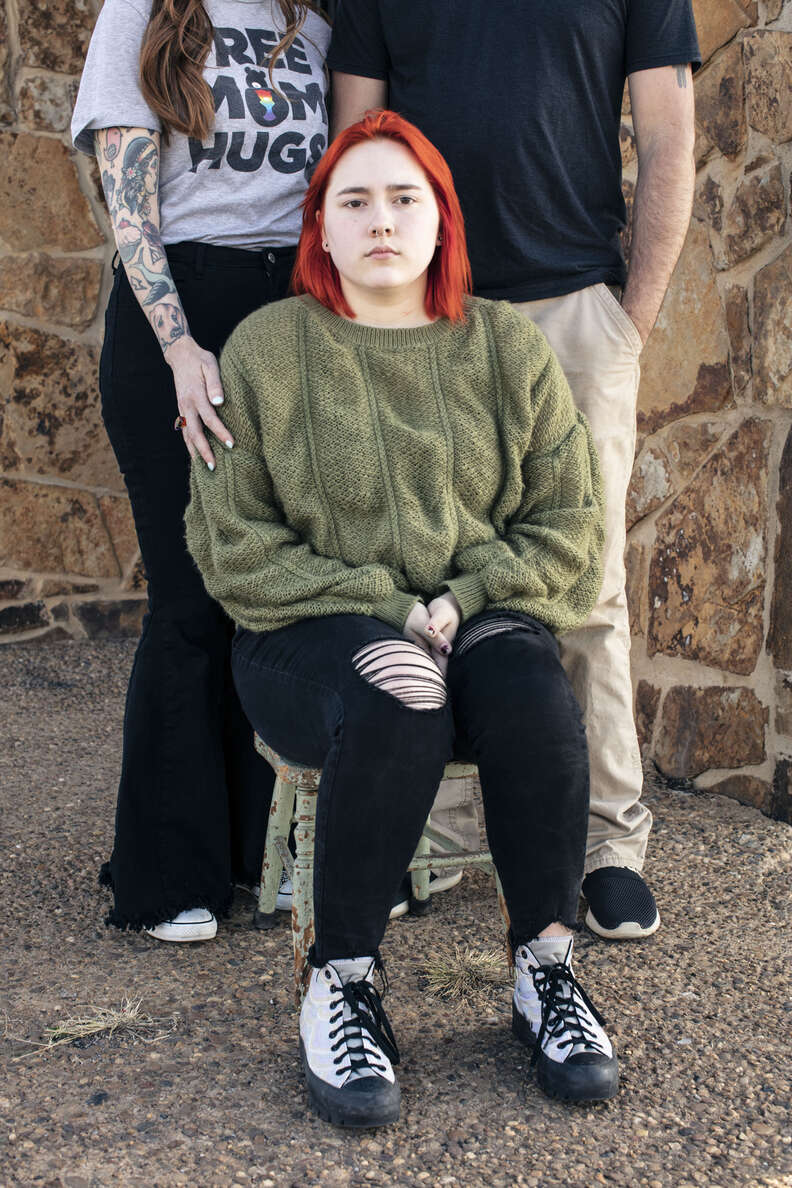 Do you have any future plans to continue the series or do other series?
Yes, I plan on traveling and photographing for this series for the next year. I'm also planning educational presentations and exhibits for 2023, so this work can be put to use as an educational tool.
Matt Kirouac is a travel writer with a passion for national parks, Disney, and food. He's the co-founder and co-host of
Hello Ranger
, a national parks community blog, podcast, and app. Follow him on IG @
mattkirouacofficial
.