Don't resort to only hunting for cougars; instead, book a trip to Picosa Paloma, a new luxury hunting ranch in South Texas, and bag quail, whitetail, and wild boar before retiring to a private suite, patio cabana, fire pit, or pool.
Surrounded by 5,000 acres of "milo, sunflower, and sesame grain" fields, Picosa Paloma's situated a short 30min drive southeast of San Antonio (go Spurs!) and is owned by a Texas Tech grad (go Red Raiders!), who boasts the distinct honor of being the grandson of a former Governor and Secretary of the Treasury (go... EE/E Savings Bonds?!?!)
After sheepishly asking where all the purrrty girls hunt, make yourself comfortable in the lodge's lounge area. Perhaps flip through the latest issue of Gun Dog magazine. It's real. Look it up.
Private suites are tastefully appointed with king-sized beds, along with what appear to be very low-hanging chandeliers instead of bedside lamps.
Now we're talking... after a quick warm-up on the gun range, head out and bag yer buck. The preferred style of hunt here is "old school, on the ground, and tucked in the brush with our rattling horns." Note to self: pack rattling horns.
Does the thought of deer hunting make you yawn? Maybe you'd rather go all Lord of the Flies and take down a wild hog instead. FYI, bobcats and coyotes are also fair game on the year-round hog hunts.
And you thought you weren't going to practice lassoing bails of hay. Don't be silly. Other less-than-thrilling activities on the property include fishing, poolside mani pedis, and croquet, not to mention cornhole and a game called "hook hang."
After a long day of huntin', shootin', and fishin', you'd best clean up before dinner.
Oh wait, maybe a quick swim in the resort pool before BBQing that hog you wrangled? Better yet…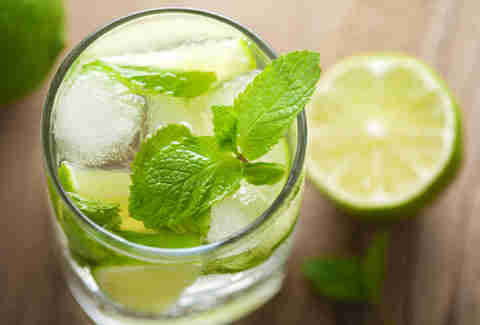 … a quick swim followed by drinks at the bar.
Either way, it wouldn't be a hunting trip without Scotch, cigars, and storytelling by the fire pit. "You shoulda seen that boar I wrangled bare-handed!" you'll slur under the South Texas stars. Work out the details of your brag before returning to reality after a three or four-day stay.