Places You Should Visit in 2018 Before They Get Too Popular
For every primo travel destination, there's a sweet spot to find it. Visit too soon -- say, before the airlines start offering half-decent service there -- and you'll be forking over a stack of cash to ramble around a place without cell phone towers. Visit too late? Then you're one of the waddling herd, overpaying for a beer, checking off a box because, well, everyone else has been, so why not you?
Better plan: Discover the places that don't cost two months' rent to fly to, yet haven't gotten so overexposed that swarms of American tourists have descended and Instagrammed the lifeblood out of it. Think how psyched you'd be to hit Iceland circa 2011. Or Austin in the 1980s. Hawaii in the 1950s. Paris in... hell, what, the year 1500? In time to be one of the cool kids, anyway.
We've got 13 places you're about to hear a lot more about -- spots that are becoming more affordable, more accessible, and more intriguing than ever. You still have time to have discovered them back when they were cool.
Colombia
This long-ignored South American country is making up for lost time
For a generation, Americans skipped Colombia -- drug-fueled civil war has a way of diverting the tourists. But with the conflict now smoothed, the race is on to find your favorite corners of this country that touches the Pacific, the Caribbean Sea, and the equator. In 10 years, everyone you know will have been -- serial trekkers, spring breakers, picky beach-dreamers, adventure fans. We've told you about Cartagena already. Want to zag where others zig? Hit Chocó. It stretches along the Pacific coast and offers a spicy taste of Colombia's natural wonders and colorful multi-culture. It also borders the salsa-land of El Cauca, for those who would like to add a dash of dancing to their trip.
In Puerto Jagua, an indigenous community settled on the quiet bank of the Chori River has converted a part of their wooden hamlet into a tourist ethno-village. The project, led by architect Juan Pablo Dorado, was conceived as an experience where ancestral knowledge and current techniques forge together. There, you'll learn traditional medicine to get rid of seasickness and take a trip on a small motor boat towards Utría Natural Park. If you're lucky, you might cross paths with a whale before berthing on a hidden gulf that hosts a stunning eco-tourism site. Not to mention that a night bath in this peaceful expanse of plankton-filled water resembles a dive into star powder. -- Laurence Cornet
The Azores, Portugal
Direct flights from North America are about to flood this jewel of the Atlantic
Almost 900 miles from mainland Europe floats a stack of gold coins adrift in the Atlantic. The nine-island archipelago, about three times the size of New York City, has about a quarter-million happily stranded inhabitants -- Portuguese by passport, but truly citizens of a unique patch of earth. These pinnacle-cap islands, rolling checkerboards of farms and pastures partitioned by mossy stone walls, are dappled with villages borrowing colors from the surrounding sea and sky. Volcanic activity gurgles from these tides, and up in the interior mountain forests, volcanic chimneys sputter.
The craggy shores of the Azores were once the only stopover for voyagers sailing between Europe and North America. Very soon, there will be four direct flights there from the States. Delta's five seasonal directs per week from NYC to Sao Miguel debut May 24. Azores Airlines (a new fleet of ultra-modern-comfy A321neos) has year-round directs from Boston, as well as seasonal service from Providence, Rhode Island and Oakland, California. Similar to the way Icelandair made en route-to-Europe Iceland stopovers a thing, travelers destined for the Portuguese mainland will have no reason to not check out the Azores. 2017 alone saw a 40% increase of American visitors -- this year you should be one of them. -- Bruce Northam, American Detour
Tbilisi, Georgia
Americans are finally waking up to "the other Georgia," and with good reason
Let's face it, most Americans can't even spell Tbilisi, let alone make it there for a vacation. But while everyone else is frantically trying to work out if that's a silent "T" or not, you should hop on a new flight route (via London), while it still has its rugged, authentic charm. The Old Town is an ancient crossroads of Europe and Asia, with a labyrinth of chaotic cobblestone streets flanked by creaking wooden balconies and dusty shades of peeling paint. On the craggy outcrop above stands the wizened Narikala Fortress, sporting battle scars of invasions by Persians, Arabs, Mongols, Russians and Ottomans over its 1,700 year history. Below, the verdant Kura valley unfurls, with the snow-capped and ski-friendly peaks of the Caucasus mountains beyond.
Clearly culture vultures won't go hungry, but neither will anyone else. The time-honored local specialties are spicy khinkali dumplings, and canoe-shaped slabs of khachapuri bread filled with cheese and egg yolk (call it Georgian pizza if you like) for under $1. By day, bargain hunt (it's fish-in-a-barrel) in independent shops and bohemian art galleries, then hit the loud and proud techno scene late into the night. Tbilisians party hard -- it's no wonder when you realize what they've got to celebrate. -- Jonathan Melmoth
Chengdu, China
A forward-thinking metropolis undiscovered by the Western masses
To the casual American tourist, Chengdu is relatively unknown, no more than a footnote to the blockbuster Chinese destinations that fill most tour itineraries. But get this: Chengdu is a city of 15 million people, a number which makes even New York look a tad provincial. It's the ancient capital of the Sichuan region of western China, stacked with Taoist shrines from dynastic days of yore, and architectural beauties that got Marco Polo scribbling in his notebook.
Now, it's taking on a new role, as China's hippest city -- the local equivalent of Brooklyn or Berlin. Creative chefs are opening restaurants in converted warehouses, artists exhibit in repurposed shipping containers, and entrepreneurs are flocking to join the booming startup scene. And yet there's still plenty of old-world charm -- it's easy to swap your trendy artisan coffee for a traditional brew in a time-worn teahouse, or join a game of mah-jong in a bustling public square.
If the new nonstop flights from LA and JFK don't convince you to stop reading and start planning your trip, watch this panda video. The sanctuaries around Chengdu are home to 80% of the world's giant pandas, at least one of whom really needs a hug. -- Jonathan Melmoth
Mazunte, Mexico
Mexico's most laid-back coastline is at risk of being Tulum'd
The southern coast of Oaxaca is still one of those rare, off-the-beaten-path treasures... for now. Surfers have been flocking to these rugged shores for decades, drawn by the forceful surf, golden sand, rocky inlets, and sleepy fishing village vibes. But the jaws of development are never far behind, as even hideaways like Huatulco and Puerto Escondido begin to get gobbled up by hotel developers, cruise ports, and, ugh, tourists. Still, there remain a few pockets of paradise left to discover. Mazunte, about an hour south of Puerto Escondido, is still on the tipping point between sublimely chill and a Travel & Leisure write-up.
The counterpart to nearby Zipolite (a hippie beach that has been drawing free spirits and nudists since the 60s), Mazunte is heralded for its following of leathery yogis and sun worshippers who love to get off the grid with relatively shallow pockets. Cobalt and teal water touches honey-colored sand, as tattooed, dread-locked surfers and backpackers suck back Pacifico beers underneath shady, thatched palapas. The village is built around two beaches, Playa Rinconcito and Mermejita. But recently, Mazunte was listed as one of Mexico's heralded Pueblo Magicos, towns that are given governmental distinction based on their character and charm. With that distinction comes the masses looking to escape their fast-paced jobs in search of the perfect vegan burrito. It's only a matter of time before the luxury boutique hotels and straw fedora'd patrons follow. -- Meagan Drillinger
Norway
The world's happiest country just got a whole lot more affjordable
For years, US tourists have been scared off Norway by tales of $10 beers and expensive flights routed via three separate airports you wouldn't wish on your worst flight attendant. Norwegian Air has solved one of those problems: There are now direct routes from LA, Oakland, and NYC for as little as $100 each way, so you can save more of your budget for actually doing stuff when you arrive. You can even fly straight into the pretty fishing town of Bergen for fast access to the humbling fjords and chocolate-box Nordic villages along the Atlantic coast.
In the capital, Oslo, the new Harbor Promenade winds its way along the waterfront from an open-air saltwater pool to an X Games skate park plastered with colorful murals. In between, get your architecture kicks at the modernist National Opera and the medieval Akershus Fortress. This year, the happiest country in the world is honoring its most famous happy couple: it's the King and Queen's 50th wedding anniversary. Expect a calendar packed with celebratory cultural events, and enjoy them safe in the knowledge that most other Americans will be busy whooping at Princess Markle in London. -- Jonathan Melmoth
Thessaloniki, Greece
Mediterranean treats without the tourist crush
Though the island of Santorini may be the jewel in the Greek crown, its high season can feel dominated by the cruise ship crowd and international Instagram celebrities. Likewise, the grimy crush of Athens streets can be overpowering and, frankly, smelly in the summertime. Instead, head to humble Thessaloniki, Greece's second city, and by far its most noble.
Thessaloniki has stood watch on the northern edge of the Aegean Sea for thousands of years, and boasts the museums and ancient ruins to prove it. But it's also a modern city; rebuilt after a catastrophic fire 100 years ago, its wide sidewalks, green boulevards, and open-air cafes and bars recall Barcelona's (to see ruins of the old city, head underground to the subway: the new city was built directly on top of the old, and the walls of the underground boast spectacular remnants of the city as it once was). So what's there to do? Eat! Greeks consider Thessaloniki's cuisine to be the country's best, and if you've ever been to Greece, you know that's saying something. Hop on a bus for a short ride to some of the nicest (and least crowded) beaches in the Aegean. But go soon: Thessaloniki won't stay off the map for long. It can be reached via a simple connection from most European international airports, and new lines are being added all the time. -- Conor O'Rourke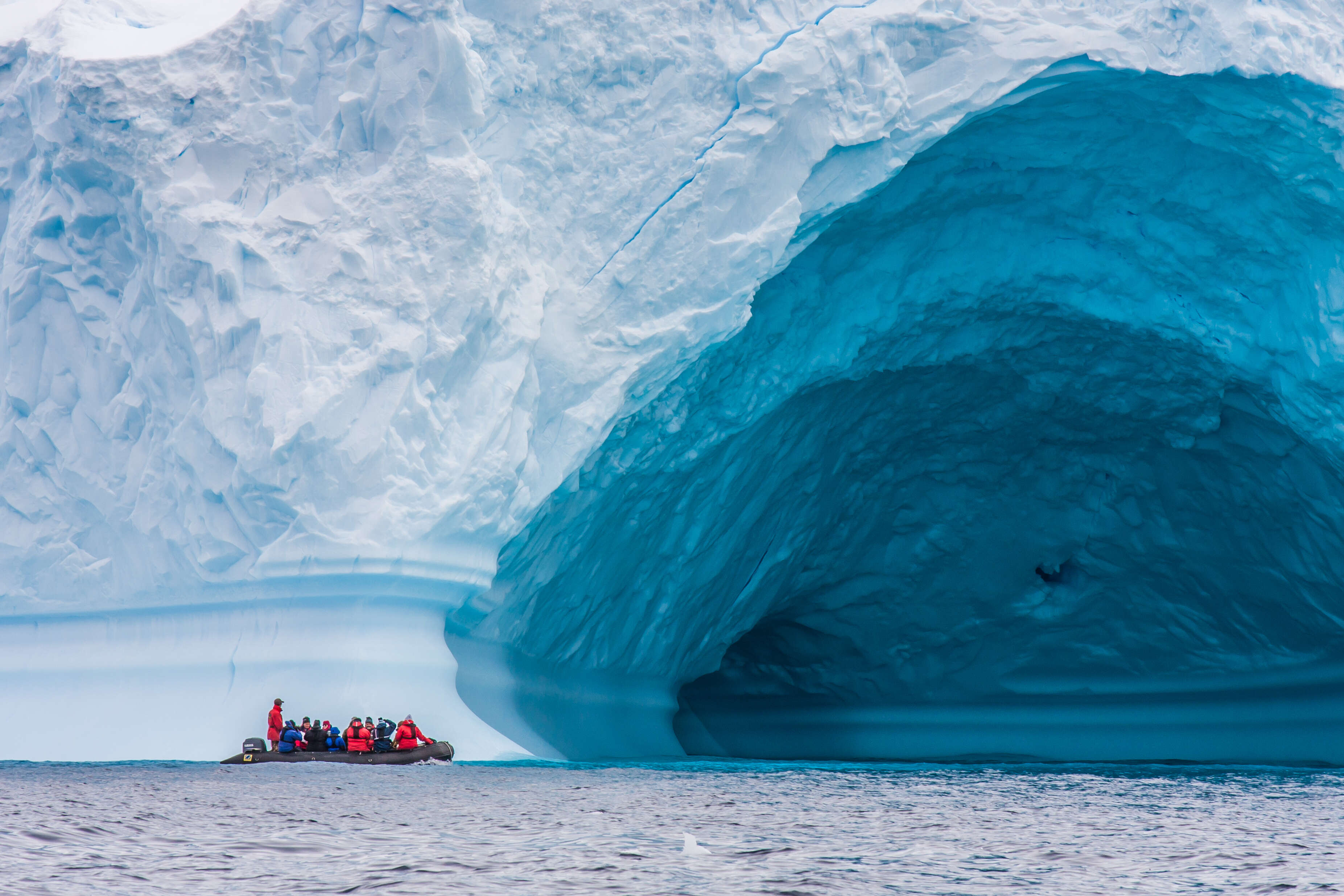 Antarctica
The world's last great unknown will be more accessible than ever
While you rightfully worry about how much ice Antarctica is going to slough in the next century, let's look first at the short-term. Right now, it's a remote, frozen landmass populated by penguins, leopard seals, and a few hundred hardy researchers. Only special scientific and supply flights can land on its barren icefields. But take a look at your favorite travel social media "influencers," and you'll notice a disturbing frequency of selfies with king penguins. As the old adage goes, "So go the Instagrammers, so go the masses."
Antarctica's about to tip as a tourism, uh, hotspot. Argentina's state-owned LADE Airlines plans to launch the first regular commercial service from Ushuaia to the Marambio Base this year, as the Argentine Ministry of Defense equips the airfield for civilian aircraft. The base lodging has devoted about 10% of its accommodations to tourists. Luxury cruise line Silversea launched high-end expeditions there this winter. Outfitters in Argentina already run regular trips. An estimated 40,000 tourists a year come here already, but with so many new options that's only going to swell. It's not cheap by any stretch, but put it on your travel radar. Prices miiiight come down. You definitely should. -- Matt Meltzer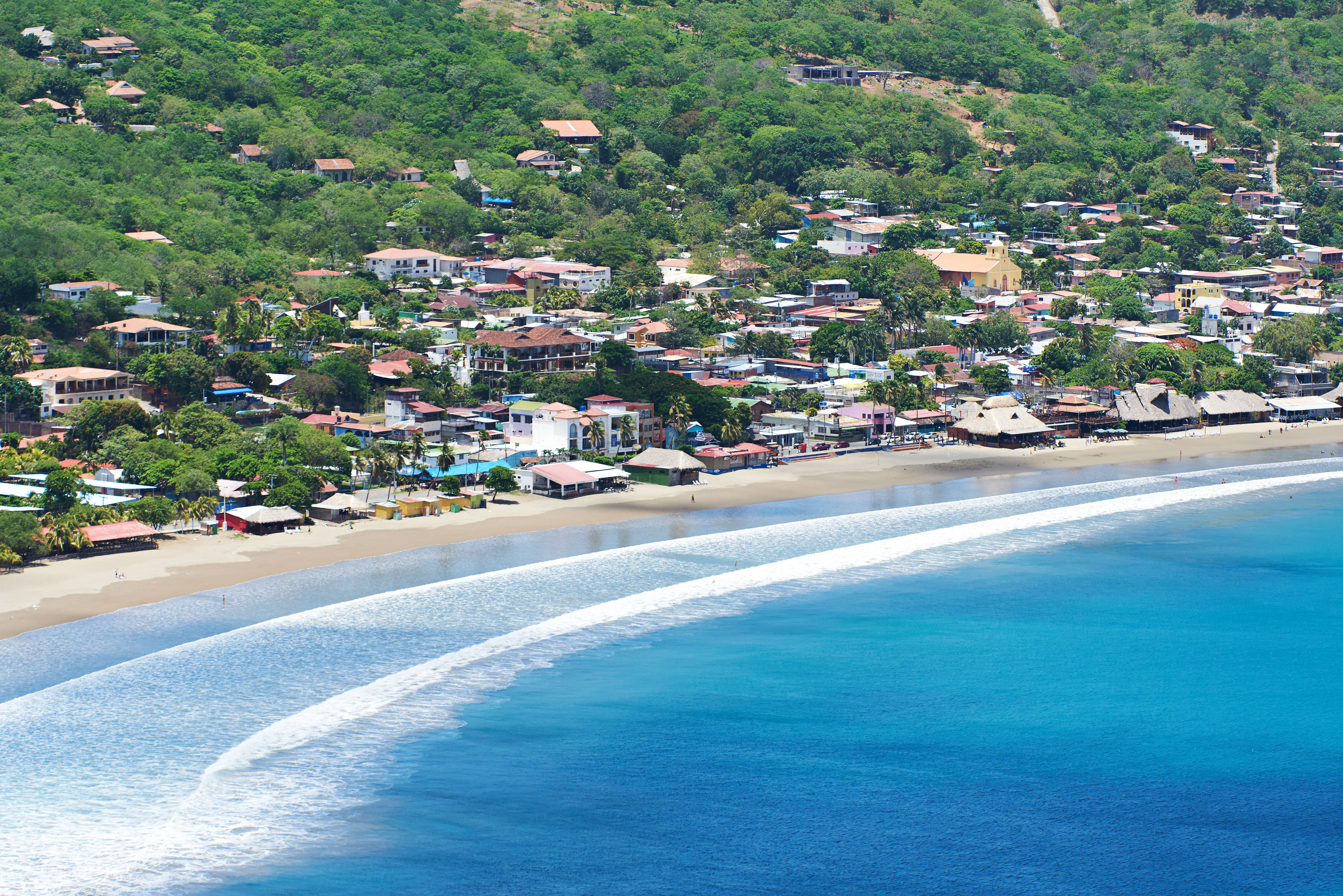 San Juan del Sur, Nicaragua
An impossibly cheap party town that's still more town than party
Locals and salty old expats will say San Juan's golden moment was its days as a sleepy little hamlet known to Nicaraguans, backpackers on the surfing circuit, and almost nobody else. Hugging the Pacific off the Departamento de Rivas, San Juan's not sleepy anymore, but it's fantastic. Two hours from the airport in Managua, past dozens of little towns and volcanoes hulking in the blue distance, and you'll find its bustling core in a tidy cove 40 miles north of Costa Rica. The town's 15,000 residents live mostly in barrios cut from the surrounding jungle hills, but here the density, diversity, and quality of bars, restaurants, cafes, shops, and B&Bs will make your favorite Brooklyn neighborhood jealous. On any given night you'll find hundreds of world travelers and a great many young locals going amicably nuts in the bars along the Paseo del Rey.
For now, the town accommodates a tide of American baby boomers seeking affordable retirement. (Here a meal can be had for $2, a nice hotel room for $30, and an apartment a few blocks from the beach for $600 monthly.) But it is a small town, and there's no telling how long it'll feel like one. Go soon, and you'll still find locals unfailingly friendly -- pleased to chat and show conscientious guests the gorgeous, mostly deserted beaches north and south of town. For hardly any money at all, drivers and guides will take you hiking on the lake island of Ometepe, swimming in the volcanic lake at Apoyo, shopping in the gorgeous market town of Catarina, or gaping at the magma churning day and night in the cone of the Masaya Volcano. -- Brandon K. Thorp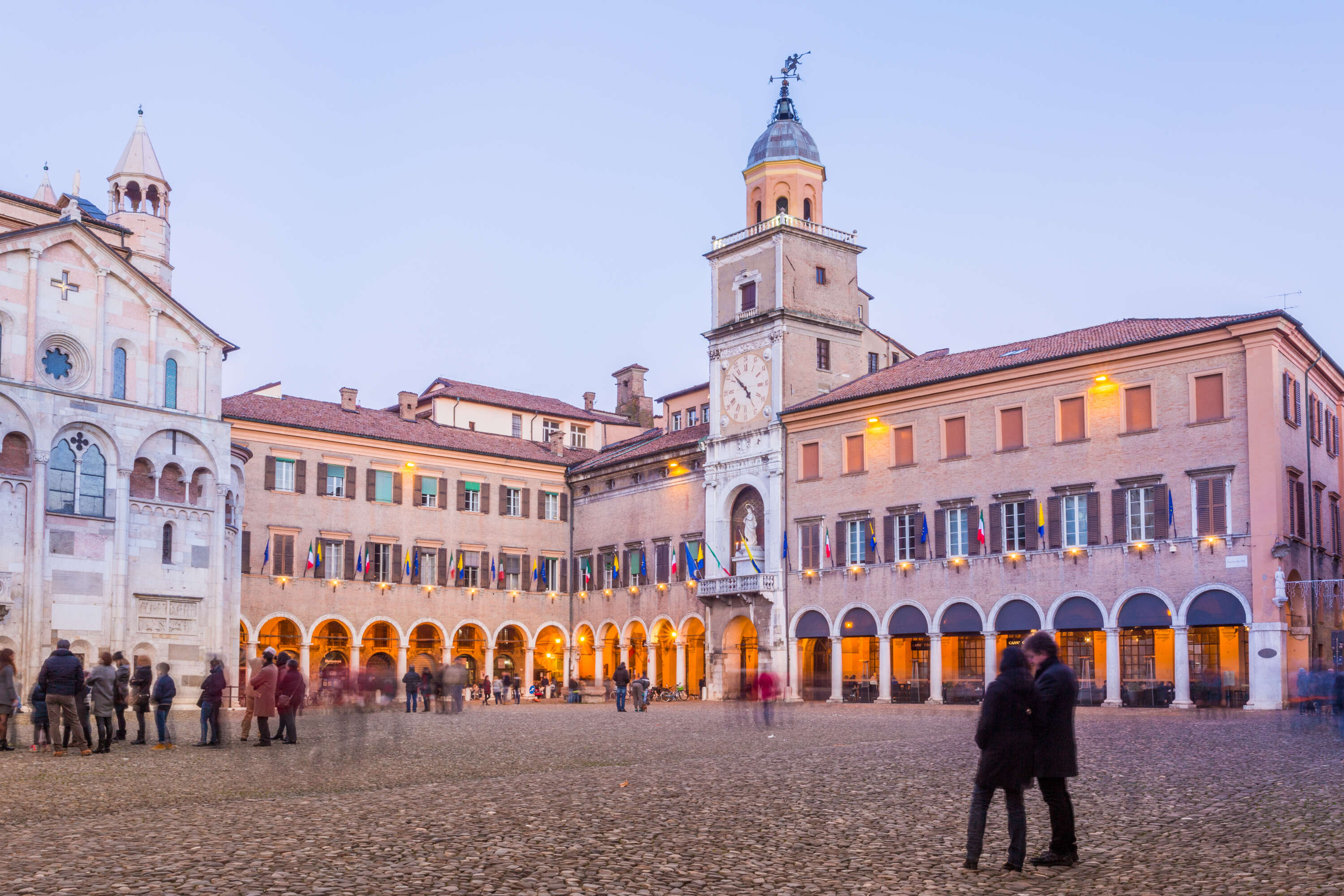 Modena, Italy
This undervisited corner of Italy wants to feed you like a king
It would be easy to say Master of None effectively blew this place up by setting the first few episodes of Season 2 in this Italian fantasy town. But Modena was long overdue, frankly. Sitting in Italy's agricultural heartland along the Po River, this is the city Italians point to as having the best food and freshest ingredients in the country. But you don't need to eat at Osteria Francescana -- 2016's No. 1 restaurant in the world -- to get the best meal of your life. Hit little side-street eateries like Ristorante da Danilo for sage and rosemary ricotta ravioli and a bottle of Lambrusco, and you'll join the chorus of people who never shut up about how great the eating is in Italy.
Modena is also a car lover's paradise, a place where you can drive a Ferrari around a Formula 1 track, then go tour the factory where every Lamborghini is made by hand. Maserati, Bugatti, and Ducati all have headquarters here, plus a sprawling museum at the boyhood home of Enzo Ferrari.
For now, Modena maintains the Italian authenticity one looks for on a trip to the boot. The porticos and sidewalks are the stuff of Hollywood backlots, but unlike some Italian destinations they're not jam-packed with slow-walking selfie-takers. Let another year of stupid-cheap flights to Europe go by and that may not be the case. -- Matt Meltzer
The coast of Cambodia
Emerald sea, glittering sand, and the world's greatest natural showers. Angkor-what?
True, true, Cambodia has already well and truly arrived on the international tourist scene, thanks in no small part to one of the world's most breathtaking wonders, Angkor Wat. The sprawling 13th-century temple complex is absolutely, categorically, don't-even-think-about-it unmissable, but it is consequently swarming with tourists. For a break from the bumbag brigade, head to Cambodia's pristine coastline and archipelagos of almost-untrodden islands.
The regional airport at Sihanoukville is fresh from a facelift and now has double the capacity, with a bunch of new domestic and international routes. Don't hang around in the grubby town itself, though. The easiest place to curl your toes into soft white sand is Ortes Beach, a few miles down the coast, but it's worth boarding a ferry to the islands out in the bay. Koh Rong is known for its superlative snorkelling and gushing jungle-set waterfalls (you know, the kind you see on all good shower gel commercials), as well as the dangerously affordable party scene on Police Beach. To escape it all, transfer to its little sister, Koh Rong Sanloem, where you'll have the palm-fringed coves to yourself. Well, almost to yourself -- at night you'll be joined by gazillions of fluorescent plankton, lighting up the seashore. -- Jonathan Melmoth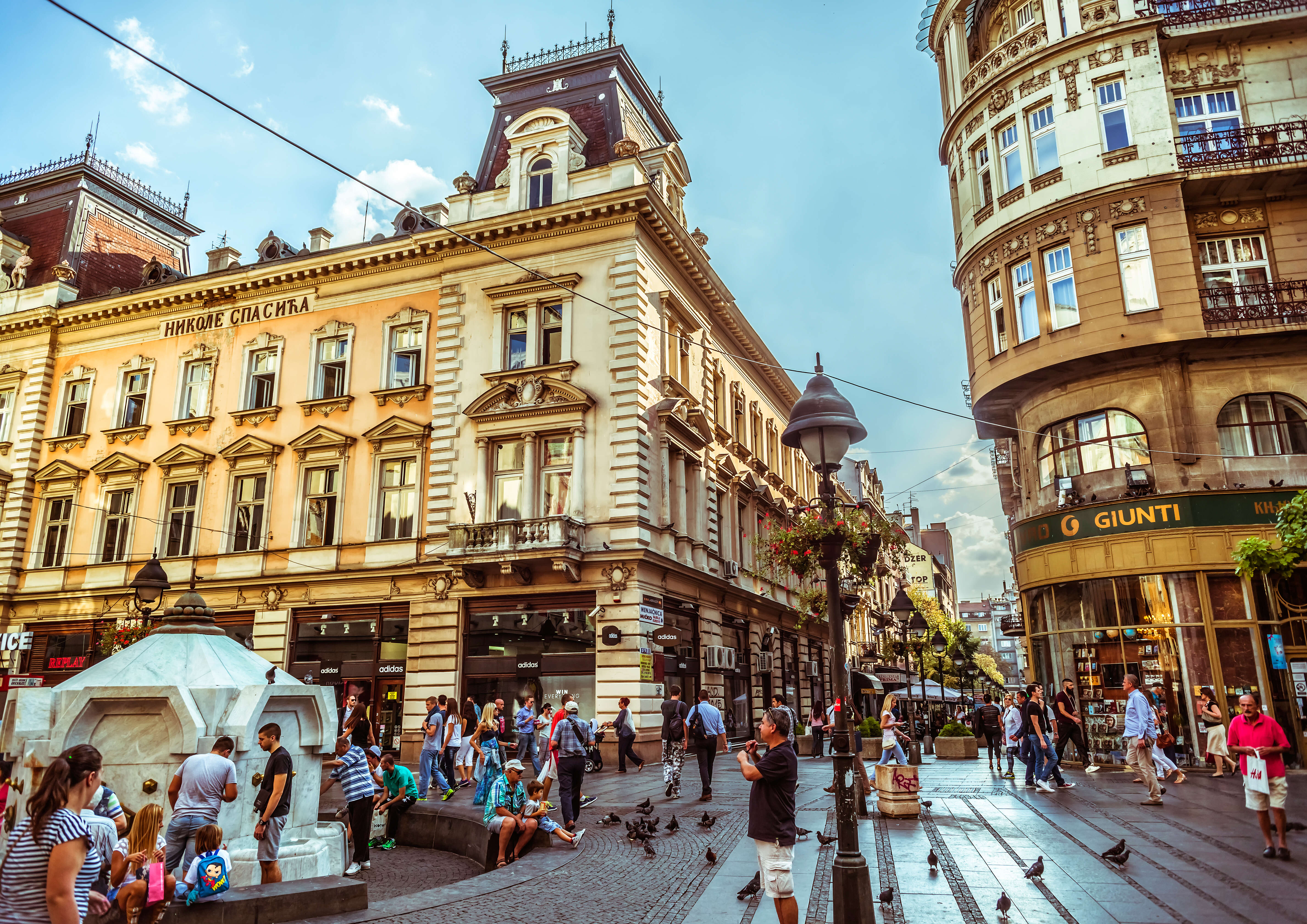 Belgrade, Serbia
Europe's underground party capital won't stay that way for long
Throughout its long history, Belgrade has been many things. Roman, Greek, Serbian, Turkish, Austrian, Serbian again, Yugoslavian -- the city has changed hands hundreds of times and been torn down and rebuilt more times than anyone cares to count. But 2018 is shaping up to be a banner year for the White City: direct flights from New York City and an ambitious waterfront development plan promise to redefine the Serbian capital once again. New money is flowing in, and with it, change.
But let's not forget what might be lost: since the fall of Yugoslavia and the subsequent isolation of the Milosevic era, clubs and bars have been a way for Serbs to blow off some steam. Where else can you still totter aboard a loosely-moored riverboat and dance to turbofolk with chain-smoking, Adidas-clad partiers and shake your babushka until the break of dawn? One of the last European cities where you're free to light up a cigarette just about anywhere, Belgrade has retained a taste of the '90s you'd be hard-pressed to find anywhere else. The redevelopment plan will also have casualties -- the artsy Savamala district, notorious for its semi-legal squats that host art communities, restaurants, and clubs, sits squarely in the crosshairs for government demolition crews. Residents protest, but the draw of international money is strong. Best to see this rough Balkan gem before it's polished out of recognition. -- Conor O'Rourke
Fiji
An island paradise that out-values Hawaii
Fiji just sounds expensive, doesn't it? Yet nearly two years after Cyclone Winston ravaged this island nation, Fiji has rebuilt with new direct flights from San Francisco on Fiji Airways. (Check out the airline's current sale.) Dollar for dollar, it's now a better value than Hawaii, with the US dollar almost two-to-one, making it a great time to visit. Unlike other South Pacific hotspots, Fiji is actually reasonably affordable for intrepid backpackers, with plenty of hostels and village homestays.
Come for the barefoot, back-to-nature vibe, white beaches, ridiculously clear blue water, and the scent of frangipani. This is the type of place where they automatically grant visitors a four-month visa upon arrival, just in case you wanna stay... awhile. Remember The Blue Lagoon? Yeah, they filmed it here. Steering away from the main tourist areas is clutch; Lynette Wilson, president of Destination World, who lives in Fiji, recommends jumping on a domestic flight and heading to the far north. On the island of Vanua Levu, Fiji's second-largest, stay at one of seven unique villas at Savasi Island. Or, just off the island of Beqa, famous for their fire walkers, Wilson recommends Royal Davui, a favorite among scuba divers. "Taveuni is one of the few places on the planet where you can stand on the International Dateline with one foot on today and one in tomorrow," says Wilson. But go soon, before a slew of new hotels open in late 2018. -- Jenn Mattson
Sign up here for our daily Thrillist email and subscribe here for our YouTube channel to get your fix of the best in food/drink/fun.