Taking photos is a huge part of why people travel these days, whether they're using a DSLR or an (ugh) iPad. But which of the world's photogenic destinations is the absolute tops? Turns out, it's right here in the U-S of A.
Popular Photography got more than 3,000 of its shutterbug readers to pick five picturesque destinations they'd visited to take photos, then rate them on a 10-point scale across categories such as architecture, landscapes, and street photography. The result: the top 25 photographic destinations in the world, an astounding 15 of which turned out to be American cities. Definitely no hometown bias there, right?
Santa Fe, NM and Charleston, SC took first and second place, respectively, while third place fell to Sydney, Australia -- one of only four foreign destinations to make the top 10.
Here are some images of the top five, along with the rest of the list below:
1. Santa FE, New Mexico, USA
2. Charleston, South Carolina, USA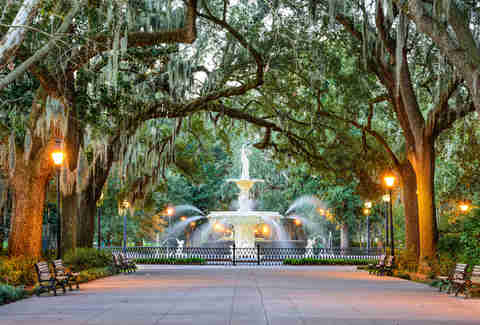 5. Savannah, Georgia, USA

6. Tucson, Arizona, USA
7. Victoria, British Columbia, Canada
8. San Antonio, Texas, USA
9. Vancouver, British Columbia, Canada
10. Munich, Germany
11. Jerusalem, Israel
12. New Orleans, Louisiana, USA
13. Honolulu, Hawaii, USA
14. Athens, Greece
15. San Francisco, California, USA
16. San Juan, Puerto Rico
17. Flagstaff, Arizona, USA
18. Oahu, Hawaii, USA
19. Cusco, Peru
20. Portland, Oregon, USA
21. Minneapolis/St. Paul, Minnesota, USA
22. Florence, Italy
23. Vienna, Austria
24. Barcelona, Spain
25. Miami, Florida, USA

Gianni Jaccoma is a staff writer for Thrillist, and he now wants to visit Santa Fe all of a sudden. Follow him into the desert on Twitter @gjaccoma