Why the Best Time to Visit an Olympic City Is After the Games Are Over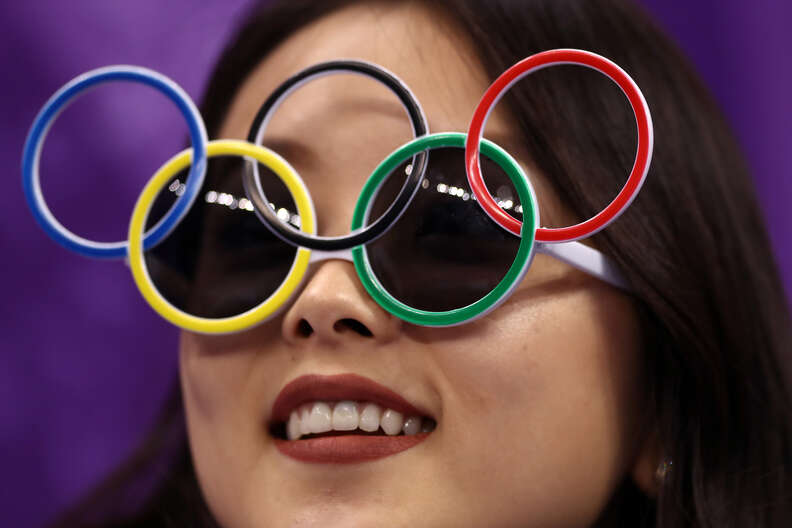 Ronald Martinez/Getty Images Sport
Unless you're reading this article on a plane to South Korea right now, it's safe to say you missed the 2018 Winter Olympics. Don't sweat it -- all you did is save yourself a pile of dough and some frost-nipped fingertips. In fact, if watching grand slalom and reading about snow crab feasts have gotten you stoked to check out South Korea at some point in your life, this is an unexpectedly great moment to book a trip.
Most of the time when a city hosts an Olympics -- this year, in the recent past, and for future Games (we're looking at you, Paris and LA) -- a visitor is going to find some ridiculous upgrades, in every sense of that word. It's also just going to feel different. Korea's going to be a changed place for the next few months, and possibly for as long as you want to snowboard on slopes that the world's best athletes just ollied their way down. The savvy traveler knows to sniff around post-Olympics cities for deals -- and to look for something intangible that gives these cities a certain afterglow.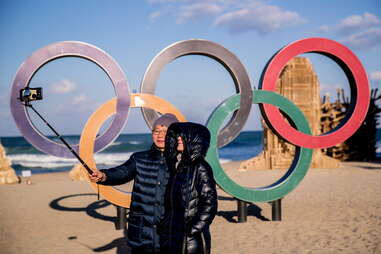 Huge investments mean cities get slicker and easier to navigate
Even the most sports- and tourism-friendly city usually isn't set up to host hundreds of thousands of fans watching hundreds of different events. For any given city, hosting the Olympic games requires building the infrastructure that makes a city cheap and accessible to get around.
The best cities to visit after the games are going to be ones that used the Olympics to make some much-needed developments that will last long after the last horny Olympian has packed up and left the village. "If you use the Games to do what your already existing regional and architectural plans call for, then you're using the games as a catalyst to really make your city better," says Robert Shibley, the dean of the University at Buffalo's School of Architecture and Planning. His specialty is urban revitalization, which is exactly what a well-planned Olympics can do.
In Vancouver, for instance, the city spent almost a decade expanding and upgrading highways and public transportation for the 2010 Winter Games. The provincial highway from the city up to Whistler-Blackcomb, the gargantuan ski resort that hosted several events, was widened and modernized, making it less of a white-knuckle ride in the winter months. And in part to prep for the Games, the resort installed a gondola between the two mountains -- the world's highest, longest such transport -- that ever since has conjoined Whistler and Blackcomb for skiers who want to hit both mountains in a day. The arenas in town are multi-sport public venues now, and the new monorail line has fed a flourishing corridor of local businesses between the city center and the airport.
"It felt like the city was transformed," says Jordan Wade, a Vancouver-based filmmaker and self-proclaimed Olympics nut who has been to the last five Winter and Summer games, covering stories as a video journalist. "Vancouver had this tag as a 'no fun city' -- like a slogan that it was given in the '80s -- that it was never able to shake it until probably 2010."
Wade says the Olympics brings a cosmopolitan frisson that overcomes a city or area during the games. That sense of the world converging in one place can continue crackling for months afterward.
"It just seemed like it didn't stop. That buzz and that energy continued after the games," says Helen Pratt, an executive at Fairmont Hotels who during the 2010 Vancouver Games was the director of sales and marketing at the then brand-new Fairmont Pacific Rim. "It's a great time for people to travel because all those venues are now built and that buzz is still there. You can still feel that buzz, but of course, not at Olympic prices."
This is the big hook. Seeing the Olympics isn't cheap -- a week-long trip to PyeongChang this year averaged at about $5,000 -- and while Pratt says Vancouver's hotels made a unified agreement to not gouge the influx in visitors, high demand is always going to make stuff pricey. After the games are over, Pratt said prices went down. (She couldn't give an exact figure, but the same trend has popped up in travel blogs about the Olympics over the years).
Shibley, the architecture professor, cited Barcelona as another example of a city that flourished after the games. Barcelona hosted the summer Olympics in 1992, and poured billions of dollars into the city to get it ready, demolishing industrial buildings to create beaches and a modern waterfront, building miles of new roads, and even modernizing the sewer system. If you've taken a cheap, idyllic romp around Barcelona in the past 15 years or so, you've reaped the benefits of a successful Olympic Games.
Oh, but there's a caveat: Not all cities are created equal
Of course, things don't always go that way. This year in PyeongChang, South Korea has essentially constructed an entire pre-fab city in the middle of a rural community outside of Seoul. Unfortunately, that means that after the games are over, most of it is going to come crashing down.
That's not ideal, but the Koreans also got to watch the white elephants left behind in the 2008 Beijing Games and 2016 Rio Olympics, where host countries erected massive stadiums that quickly fell into disrepair. Shibley says a modern trend toward spending huge amounts of money on new stadiums can be "like dropping a big rock on a bad place," where massive, expensive buildings are shoehorned into a community that can't support them. Sochi, a resort town in southwestern Russia, struggled with this as well after hosting the 2014 Olympics, although there are some signs the winter venues are helping tourism in the offseason. PyeongChang, by most accounts, has the hallmarks of Olympic overreach -- the maintenance of all the new stadiums is expected to create an $8.5 million annual deficit in the region.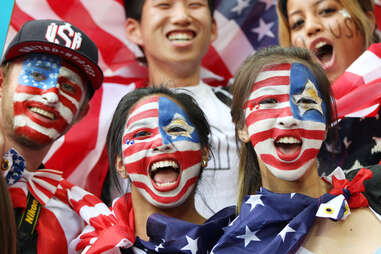 But there's definitely a case to be made that checking out PyeongChang could be a good bet for thrifty travelers trying to hit Olympic slopes. Wade, who attended the games in South Korea, says that the major resorts and venues are spread out over the Gangwon region, which is heavily rural. Still, there's a brand new train from Seoul, the capital, that runs the 90-ish miles out to the resorts, and Wade says the towns and villages are covered in brochures and posters hyping up the new facilities. If tourism takes a dip after the Olympics and resort prices go down with it, PyeongChang might really have something to offer next winter. And Games or no, Seoul is always a city looking for any excuse to party its ass off.
If South Korea is too far away, don't stress. The States hosted the 2002 Winter Games in Salt Lake City, an idyllic budget destination spot in its own right, and Atlanta's Olympic park from the 1992 games is now a hub of the city's tourist district. And Vancouver is still going strong as a major vacation destination -- just watch out for wild times during hockey season.
Sign up here for our daily Thrillist email and subscribe here for our YouTube channel to get your fix of the best in food/drink/fun.
Jack Crosbie is a journalist and photographer based in New York, but he's been to other places as well. He's on Twitter: @jscros.