December might be the most wonderful time of the year, but who wants to hang tinsel when you can wear it? Or rather, a bikini of equivalent thinness to tinsel, which as an outfit wouldn't leave much to the imagination? That's right: Spring Break is the real most wonderful time of the year, and the best holiday America or anybody else ever invented. Here's why:
1. Groundhog Day lasted a very long time, but only Sprang Break is foreva. James Franco doesn't lie. Except that time he pretended to date that 17-year-old to publicize a movie. Ok, James Franco rarely lies.
2. Spring Break -- officially known as "Spring Break!" -- is the only major holiday spelled with an exclamation point. Try saying it unenthusiastically. You can't, can you? 
3. Spring Break precedes Summer; Christmas, Hanukkah and New Year's precede… January. 
 
4. Halloween is all about putting sexy costumes on. Spring Break is all about taking sexy costumes off. PSA: Sunscreen, people. 
5. You don't have to spend Spring Break with your relatives. In fact, they'd rather you didn't talk about it, ever -- your padre doesn't need to know what happened in Padre.
"MTV didn't make its bones on Columbus Day."
6. Spring Break is the only holiday where tradition demands that you take your shirt off, instead of leaving it on because you've just eaten four turkeys/hams. 
7. You're totally celebrating America's independence -- from pants!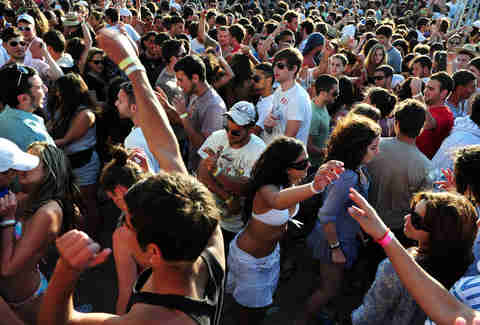 8. You spend Valentine's with the one you love. You spend Spring Break with the one thousand you love.
"A frog you must address as Señor? Now that's a holiday miracle."
9. Even Presidents prefer Spring Break to Presidents Day: John Quincy Adams customarily took a nude morning swim in the Potomac, and it's pretty much how Bill Clinton rolls all year. 
10. Hunting eggs = fun. Hunting for your clothes = super fun!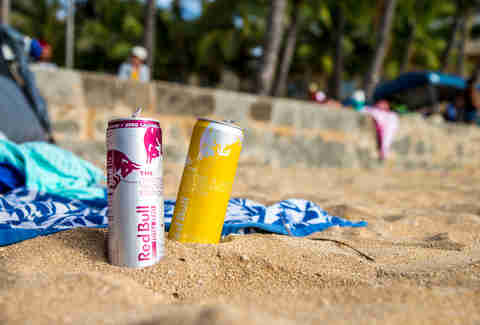 Was That a Yawn? Not This Week
You know that 3pm feeling? On Spring Break, it's more like that 3am feeling. Stave off amateur-level fatigue your way, with your choice of new Red Bull Editions – available in tastes of Cranberry, Blueberry or Tropical Fruits, or zero-calorie Orange or Wild Cherry (for when you inevitably end up taking your shirt off). Now you can choose your Wings and keep on… dancing? Is that dancing?
Get wings for every taste right here
11. Holidays are all about miracles -- and what greater miracle is there than turning a lowly frog into a "Señor"?
12. It's the only holiday you sometimes wish were shorter because it's too much fun. Suggestion: take Wednesday off for a cultural excursion! Or tell yourself you're going to and then don't. 
13. Labor Day is on a Monday (downer) and it's the official last day of summer (total downer). Spring Break is one long Friday night and summer is your reward. Double score!
14. No other holiday does even 1/10th as much for the American houseboat industry. 
15. Let it snow, let it snow, let it snow < Let it foam, let it foam, let it foam. 
16. You wouldn't touch The Grinch with a 39-and-1/2 foot pole. You'd touch everybody on The Grind regardless of pole size. It was kind of the whole point of The Grind.
"Johnny Depp made a Spring Break movie in the '80s. It was probably great!"
17. On that note: Spring Break isn't about whether you were naughty or nice. It's about whether you were naughty or Nies. 
18. Even when they're in your fireplace and not just on your TV, yule logs are not as hot as hot tubs. How cool is it that you're staying in a condominium!?
 
19. Would you rather celebrate a bountiful corn harvest or get beaded cornrows? Actually, don't answer that. Do you know how hard it is to get those things out!? It's the tattoo of hairstyles. 
20. New Year's basically boils down to you desperately trying to find someone to make out with. Spring Break basically boils down to you desperately trying to avoid the person you already made out with. That's progress in anyone's book. 
21. Spring Break is the least consumerist holiday. You are happy to return home with absolutely nothing.