The rest of the world has a well-documented obsession with anything American (they love us, really), but an entire theme park in Japan dedicated to the American Wild West takes it to a whole new level. Deserted for almost a decade, this eerie ode to Americana was recently rediscovered and documented by Australian photographer Shane Thoms. Check it out.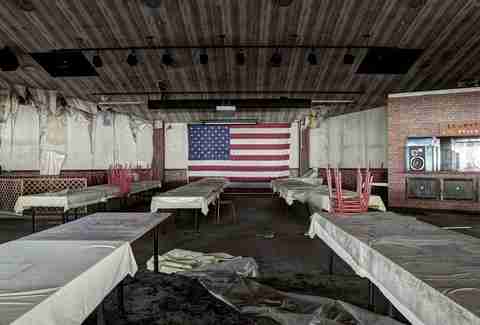 Western Village, a Wild West-themed park in Tochigi, a town on the outskirts of Tokyo, was built in 1975, but shut down in 2007 after slowly going bankrupt.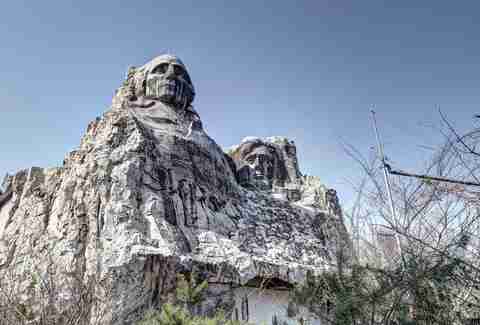 This 82-ft, one-third-scale replica of Mount Rushmore, for example, is said to have cost $29 million, and used satellite-plotted topographical maps in order to be as accurate as possible.
South Dakota was totally on board with the idea -- apparently the guy who carved the replica was from South Dakota, and, when the site opened in 1995, three Miss South Dakotas and the mayor of Rapid City, among others, were in attendance. There was even a US Navy band playing "Stars and Stripes Forever".
It doesn't get more American than Miss South Dakotas and "Stars and Stripes Forever".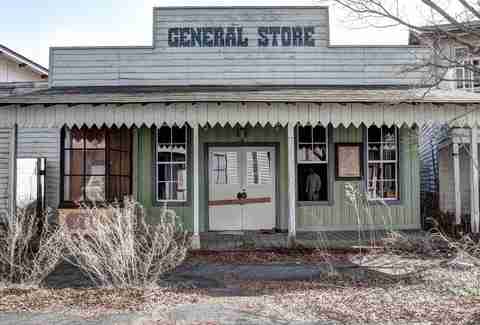 The park also features a saloon, general store, jail, post office, shooting gallery, ghost house, and a fake Rio Grande leading to "Mexico Land", which features a Mexican fort, mini golf, water and laser gun ranges, and two authentic steam engines -- one that came all the way from Philadelphia.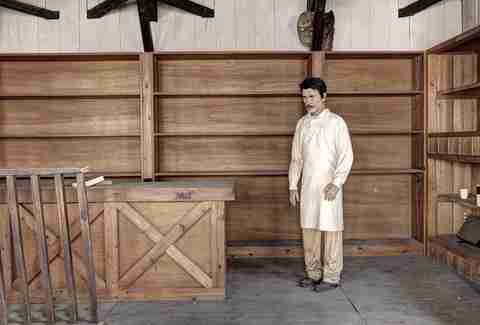 And plenty of animatronic figures, too -- this eerie dude awaits inside the general store, while Clint Eastwood, John Wayne, Abe Lincoln, and Marilyn Monroe dressed in Wild West fashion make robotic appearances elsewhere.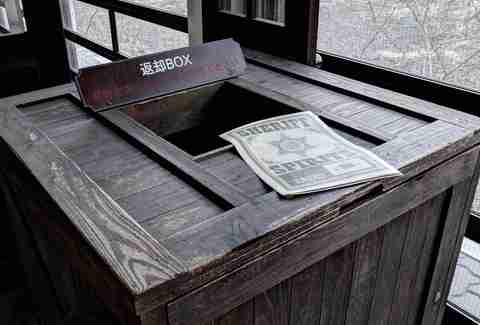 It's like the whole place was abandoned overnight.
The pandas seem a bit out of place, between the Meximerican paraphernalia.
But hey: Japan!
There are also lots of chairs. Just no one to sit in them.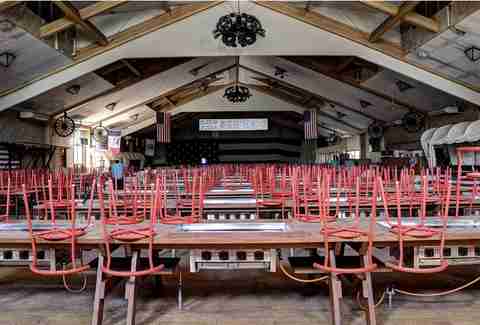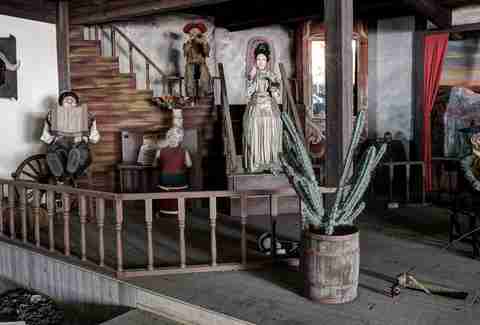 All that's missing here is a stray tumbleweed.
Oh, and paying customers. That too.
Sophie-Claire Hoeller is Thrillist's über-efficient German associate travel editor, and has had frequent flyer status since she was born in a Lufthansa terminal. Follow her @Sohostyle