Rehab's no laughing matter. Unless, of course, you're addicted to comedy, in which case, we concede. In any event, if you do find yourself looking for a treatment center, we've followed various Lohans long enough to know of five totally-baller places to dry out. Prepare for private pools, oceanside massages, and a lame excuse for a mini-bar at these luxe sober living spots dotted across the U.S., and in the U.K. and Caribbean.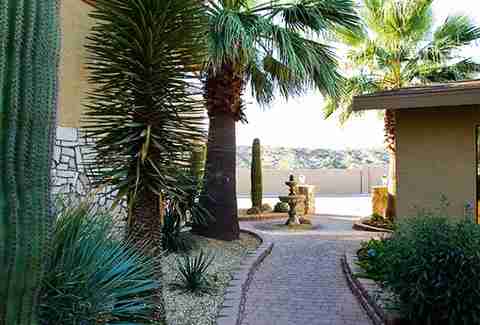 5. The Meadows: Wickenburg, Arizona
Drop roughly $1k/ day to say you kicked your addiction to Fruit Loops with chocolate milk at the same place Tiger Woods learned to keep it in his pants/ say no to pain killers. It's just 60mi north of Phoenix.
While you're there: Check out the historic downtown, which smacks of the Wild West. There's the Desert Caballeros Western Museum, if you're into that sort of thing, or hike to the top of Vulture Peak -- but beware the locals (rattlesnakes, gila monsters, and tarantulas).
4. The Priory: London, England
Only in the United Kingdom would the gentry exorcise their demons in a freaking castle, which doesn't do much if you're addicted to opulence. The oldest private hospital in London's played host to Pete Doherty, Jane Goody (we don't know who that is either), and post-Johnny Depp-break-up Kate Moss.
While you're there: We've put together a bunch of itineraries for London visitors, even a sober one if booze brought you to The Priory.
3. Passages: Malibu, California
Wellness begins with private yoga instruction, seaside massages, and infinity swimming pools with million dollar views, doesn't it? Just be careful who you sit with in the cafeteria; Mel Gibson, Stephen Baldwin, and Andy Dick have all crashed at Malibu's swankiest private club rehab center.
While you're there: Sure, you'll find Seth Cohen's house in Malibu (rather than Orange County), but did you know heaps of big music videos were also filmed here? Putter around the beaches and sashay in the sand-prints of Selena Gomez ("Love You Like a Love Song"), Beyoncé ("Survivor"), Shania Twain ("You're Still the One"), Britney Spears ("Sometimes"), and Madonna ("The Power of Goodbye").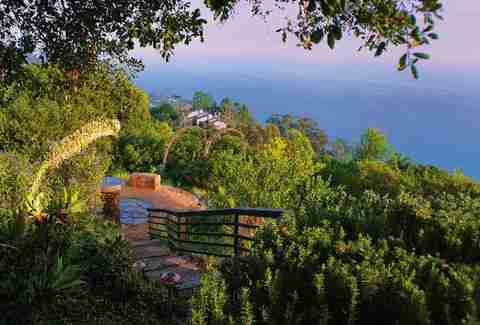 2. Promises: Malibu, California
More prime real estate in the 'Bu dedicated to detoxing, Promises takes pride of place in the Santa Monica Mountains, offering panoramic views of the Pacific. Privacy and individualized treatment programs are the thing here, so only six patients are in residence at the estate at any one time. Who knows who you'll pass in the halls -- Charlie Sheen, Robert Downey, Jr., Britney Spears, and Diana Ross have all forked over $9k/ week to call this place home-away-from-the-troubles-at-home.
While you're there: If your vice wasn't the bottle you'll be pleased to learn the Malibu hills are home to California's first wineries, which were cranking out vino long before Napa. And unlike its northern counterpart, there aren't tour busses to content with, just private tours at cellar doors.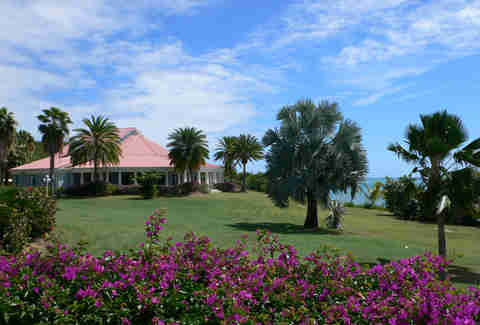 1. Crossroads: Antigua
Ever wonder what one of the greatest guitar players in the history of the instrument does once he sobers up and settles down? Well, if his name's Slow Hand Eric Clapton he opens a goddam 12-step-style rehab center in a tropical paradise, that's what he does.
While you're there: Stingray City, located just off the shores of otherwise tranquil Antigua, is a terrifying place where 'rays congregate and are held by tourists for photos. Unsurprisingly the ratio of pee-to-sea in this stretch of water is remarkably skewed.